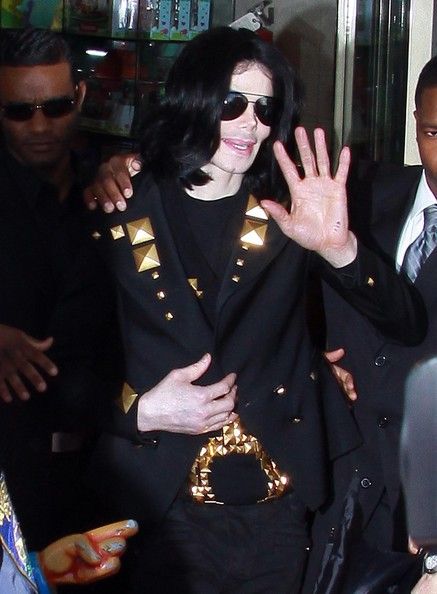 The estate of Michael Jackson is NOT here for ABC's upcoming special about the late King of Pop.  And they have some words for the network who apparently is ignoring all IP rights  of the estate.  Deets inside...
Before ABC's "The Last Days of Michael Jackson" airs tonight, the estate of the late artist is making it known the network is living foul when it comes to using unauthorized footage.
The Estate claims, according to their statement, that the Disney-owned network had the audacity to utilize photos, music and more property they never licensed and definitely have no rights to.  And we're sure whatever story that will be told by the special didn't have any input from the estate either.  But maybe from a family member or two.
We want consumers to know that The Last Days of Michael Jackson, a television special airing on ABC TV (a subsidiary of The Walt Disney Company) May 24, is not sponsored or approved by the Estate of Michael Jackson. It is particularly disheartening that Disney, a company known to strongly believe in protecting its own IP rights, would choose to ignore these rights belonging to the Estate. ABC was using a copyrighted photo and silhouette image owned by the Estate in the trailers and promotional material for the special. Only after notice from our attorneys to ABC News indicating they were infringing on our IP rights were the materials removed.
The statement continues:
We are told ABC intends to use music and other intellectual property owned by the Estate such as photos, logos, artwork, and more in the program itself, without having licensed the rights to any such material. Imagine if this was done with any of ABC's intellectual property. We believe the special to be another crass and unauthorized attempt to exploit the life, music and image of Michael Jackson without respect for Michael's legacy, intellectual property rights or his children.
The audacity.  But is this going to stop you from watching what the Estate is calling a ratings grab?
EXTRAS:
1.  "The Chew" has been cancelled after 7 seasons due to low ratings this past year.  STORY
Photo: Flynet