Mashonda, Swizz Beatz and Alicia Keys have joined forces on a new blended family project that will hopefully help other families struggling to find a great co-parenting space. Deets on their new family book inside...
Swizz Beatz's ex-wife Mashonda and his current wife Alicia Keys have come a loooong way.
Long gone are the days of the ladies hating each other. Mashonda and Alicia put their big girl panties on and decided to come together and learn to get along with one another for the sake of their children.
Swizz (real name Kasseem Dean) shares a son, 11-year-old son Kasseem Jr., with Mashonda, and has two sons with Aicia, 3-year-old Genesis Ali, 3, and 7-year-old Egypt Daoud. The producer also has two other children, 17-year-old son Prince Nasir and a 10-year-old daughter named Nicole. Swizz and Mashonda's divorce was finalized in May 2010. He married Alicia in July 2010.
With so many kids in the mix, it was important for Mashonda to find a healthy co-parenting balence when her son questioned her about why she doesn't get along with his father.
"Six years ago, my [then] 5-year-old son asked me why his father and I didn't like each other anymore. I realized that he was reacting to our lack of communication and unity as parents. It was a wake-up call," the 40-year-old artist told PEOPLE magazine while chatting about her new book.
Mashonda is currently on the promo trail promoting her new co-parenting book, "Blend: The Secret to Co-Parenting and Creating a Balanced Family," where she shares insights about her co-parenting journey with her ex-husband and her son's step mother.
"Co-parenting and blending is a universal topic and many don't know where to begin," Mashonda added. "This book will serve as the inspiration and blueprint that is needed to raise emotionally and mentally healthy children."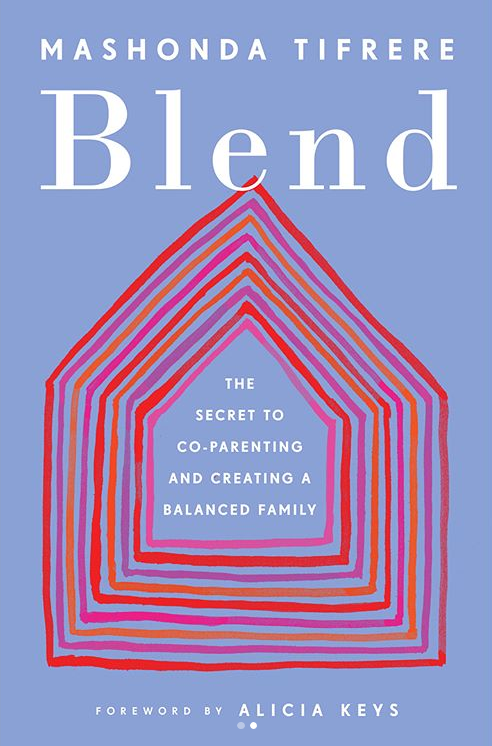 The "Superwoman" singer contributed to the book, providing a heartfelt foreword. And so did Swizz. He wrote a chapter for fathers.
"With a dedicated chapter for fathers written by Swizz and a heartfelt foreword penned by Alicia, the three of us are raising our voices to help generations of families worldwide," Mashonda shared. "I'm certain that the book will become a toolbox for mindful parents all over the world."
On Instagram, Mashonda captioned,
"The journey to becoming a blended family has been surprising, fulfilling, and a huge blessing. With my co-parents @therealswizzz & @aliciakeys by my side we've raised our voices to help generations of families worldwide. I've been working on this book project for many years and it has truly been a labor of love and purpose. I'm so honored to share our story and the stories of other parents striving to blend. The book is on sale October 2 and is available for pre-order now. I can't wait for you to read my blueprint, it's a toolbox and a life map for humanity. Thank you to @penguinrandomhouse and @tarcherperigee for believing in me."
I'm proud of us, I'm proud of you @mashondatifrere, I'm proud of this book, I'm proud of our family Swipe Preorder on amazon #family #love #blessings #theblendfamilybook," Alicia captioned on Instagram.
"I'm so damn proud of us," Swizz posted on his Instagram account.
"Blend: The Secret to Co-Parenting and Creating a Balanced Family" is set to be released on October 2nd.
On Mother's Day, Mashonda and Alicia celebrated together with a family brunch as Swizz and Alicia's New Jersey home. Take a peek into their blended family fest below:
We likely can expect more blended family vacays as well. Good for them! 
Photos: PEOPLE