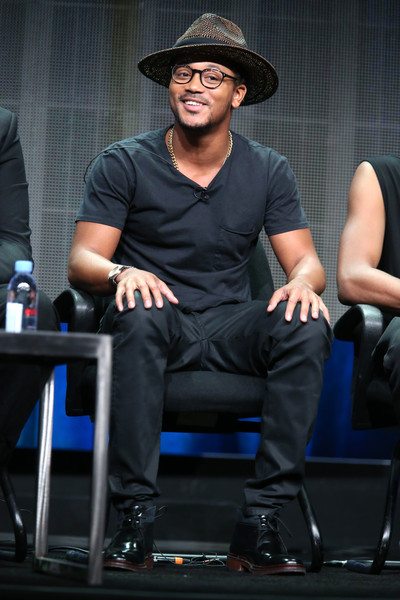 Romeo Miller says Angela Simmons just does something to him every time he sees her. And he's dishing on the current status of their…"situationship." Find out what the "EX On The Beach" host tells TheYBF.com about his "connection" with Angela, plus why he's the ultimate relationship guru inside…
Romeo Miller and Angela Simmons go waaaaay back.  We've been following them since the two were first rumored to be a couple. And we continue to see their dynamic on the WEtv series "Growing Up Hip Hop." It's obvious the two have some type of connection, even when they're both in relationships with other people.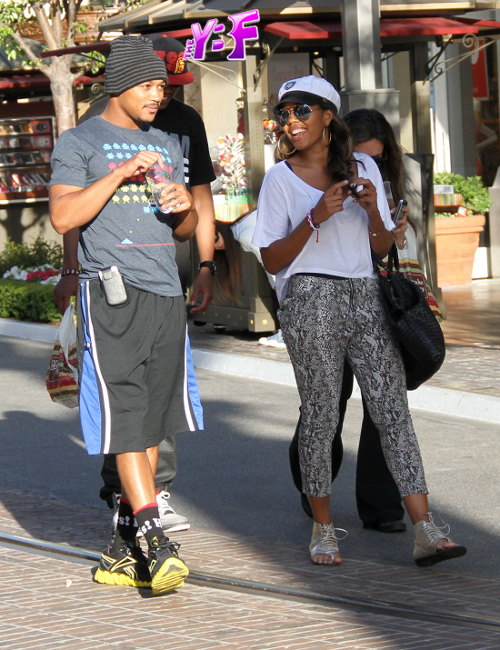 TheYBF.com caught up with the "EX On The Beach" host to find out what's really good between him and the new mom. And apparently, it's kinda hot and heavy. Well, kind of.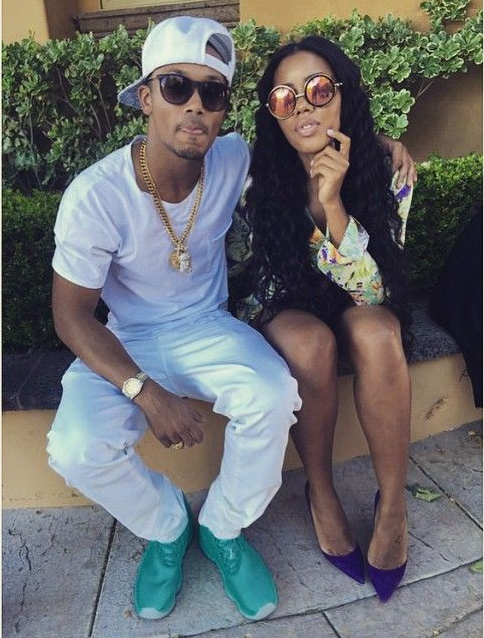 During Coachella Weekend, Angela hopped on Instagram and posted a steamy video of herself flossing in a black bikini while taking a dip in the pool. We know he saw it, so we had to ask what he thought about it.
"I suddenly got baby fever for some reason," Romeo shares with TheYBF.com." Angela is definitely a MILF. She's doing her thing."
Hmph.
So, is she BAE or nah?
"Me and Angela are like reading not one book, not two, but a whole damn trilogy," he explains. "I think it's rare in this generation where you have someone where you have such a good connection with and it doesn't have to be, 'I'm yours and you're mine.' Me and Angela, we get each other, we understand each other. We have amazing chemistry. I can't see the future, but whatever happens will happen. She's somebody who gets me, and I get her. Whatever happens will happen."
Oh? A relationship does sound promising between the two though, at least from his standpoint.
Romeo is certainly a charmer and a smooth talker, so it came as no surprise when he says he's "cool" with ALL his exes. (yeah, he's one of those.) And his reason why makes us crush on him even harder.
"Honestly, I'm cordial with all my eyes. If somebody was in my life, I have this philosophy that you were in my life for a reason. It may not have meant for you to be there forever, but you were in my life for that season and you have to learn your lesson. The thing is, if you don't learn your lesson then you have to keep learning it and I feel like that's where you mess up. So, I'm cordial with any woman who has ever crossed paths with me."
So mature.
With this way of thinking, it proves why all his friends come to him for advice, especially relationship advice. Romeo likes to think of himself as the "New Dr. Phil" and we're not mad. His outlook on life is A1.
"Even just growing up in this industry, I just learned that dealing with people a certain way, it goes a long way just to treat everybody with love and respect no matter if they hurt you, no matter if they stabbed you in the back, no matter what they did. I feel as a human we have to make sure we always choose to do the right thing."

"I call myself the 'New Dr. Phil' because since first grade people would come up to me asking for relationship advice. You can't give too much energy to the negative. If someone is trying to drain you and they're bringing negatively, my advice is you just have to keep looking forward. The past is the past for a reason. You get in trouble when you keep playing with fire."

"Timing is everything too."
He said sometimes God will put people in your life in front of you that may be yours, but it may not be yours at that moment. You have to be patient. You may have to build and work harder for it.
He's not cocky, but he has no problem giving himself a Kanye-pat when the moment calls for it, as we all should, honestly.
"I want anybody who crosses paths with me to become a better person. I think I make my exes better. Not being cocky, I just feel like that's our job. Every relationship is to learn how to be a better you and then help that person."
Heartbreak is always tough. It's even worse when it's from Rihanna.
"Man, Rihanna broke my heart like 3 times!"
The "Famous In Love" star tells us meeting Rihanna at the Kid's Choice Awards is one of his most vivid memories as a kid. Apparently, he had a chance to shoot his shot, but he declined. It happened when he was about 15-16-year-olds and they linked up at a Kid's Choice afterparty.
"I'm young, so I really don't know how to deal with girls yet. I know my name Romeo, but I'm like 15-16," he shares. Rih asked him if he was going to take her number and he said…no.

"I'm kind of pissed off.  I was so focused on my career and not chasing girls at that time. Me and Rihanna could have been something. We could have been Double R."
Ha!
Romeo hosts MTV's "EX On The Beach" on Thursday at 9/8c and on "Growing Up Hip Hop" when the new season premieres May 24th on WEtv.
In case you missed, find out what Romeo told us about men who say they want a powerful woman, but really don't HERE.
Photos: Getty/Splash/Romeo's IG/Cassy Athena