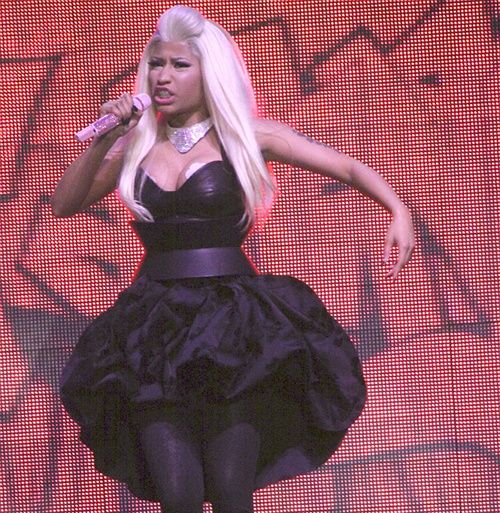 Nicki Minaj let her pasties take center stage as she kicked off her UK tour Sunday night in Nottingham.  And chick didn't seem to mind...neither did the audience.  Check out Nicki & all her nipple pasties glory inside...
Nicki, Roman, Roman's mama and everybody else in that chick's head all suffered a few nip slips during the first UK arena concert during Nicki's first Pink Friday-- Roman Reloaded: The Re-Up tour date. Her bustier slipped down to expose her nips--which she's finally learn to cover with pasties after that "Good Morning America" concert fiasco over a year ago.
"The Boys" rapper was performing at the Capital FM Arena in Nottingham, England when her right nipple popped out of her sparkly corset dress during the energetic "Va Va Voom" performance, but she ignored the fashion mishap and continued on with the show:
She addressed the overexposure and told the crowd, "You guys have seen my boobs before. You won't tell anyone, will you? What happens in Nottingham..."  And proceeded to have a few more nip slips throughout the show: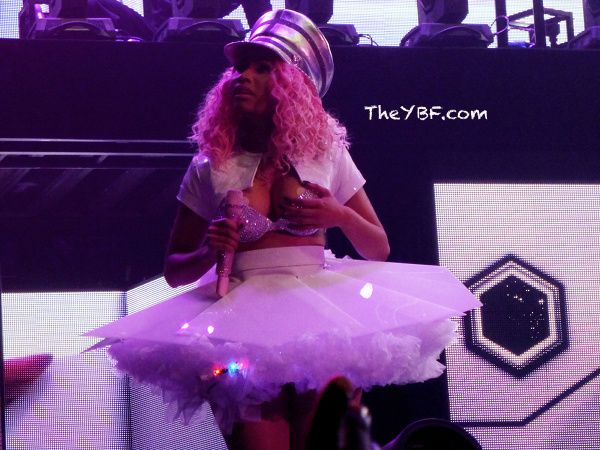 She was closing out with "Starships" with her heart shaped pasties on full display after her sparkly bra failed to contain any of her lady lumps.  Obvs.
She had already told the crowd earlier in the night, "This is our first show so excuse any boobs popping out or any penises popping out!"  Clearly.
Nicki hit up Manchester last night and partied with her UK Barbz.
Pics: Splash/WENN