Does Bambi have a bun in the oven? Sure looks like in the new pic Lil Scrappy posted. Peep the shot and decide if the married couple will be welcoming a Baby Bam or Scrappy Jr. inside…
First comes marriage, then comes baby.
"Love & Hip Hop: Atlanta" stars Lil Scrappy and Bambi MIGHT be coming up on another huge moment in their lives. We're not 100% sure, but it looks like the married couple, who tied the knot last summer, may be welcoming a baby soon.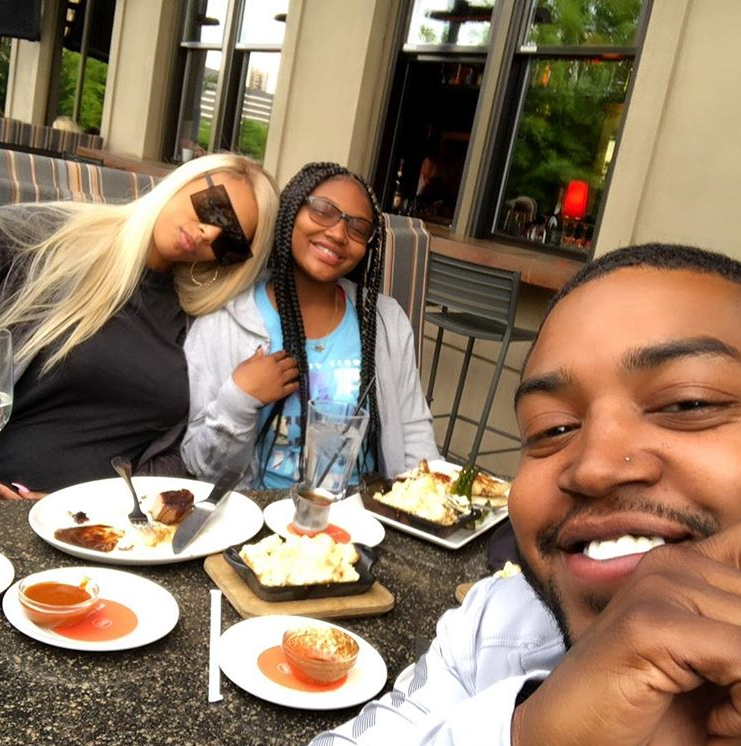 Why do we say this? Well, Scrappy shared a photo of himself, his wife and his daughter Emani RIchardson (whom he shares with former "LAHH: ATL" star Erica Dixon) having dinner Saturday evening. He captioned,"Made it home and went outside with both of my beaurtiful ladies uuummmm so refreshing #TheRichardsons"
If you look at Bambi's midsection, it appears to look very round, much different from her washboard abs she's known for. It also looks like she's cradling her belly in the photo, which most pregnant moms do. Could it be a food baby? Possibly. But, we're leaning towards baby bump.
Also. we've noticed Bambi no longer posts videos of her workouts. She also hasn't been posting many pictures of herself and when she does, we hardly ever see her midsection thanks to oversized clothing or bags. When she does posts flicks that show off her stomach, they appear to be for advertisements, which means the flicks were previously taken.
We'll be keeping an eye out on these two. They're officially on baby bump watch now.
If they are pregnant, here's what his/her granny has been up to these days:
Lawd Momma Dee!
Photos: Scrappy's IG/Bambi's IG