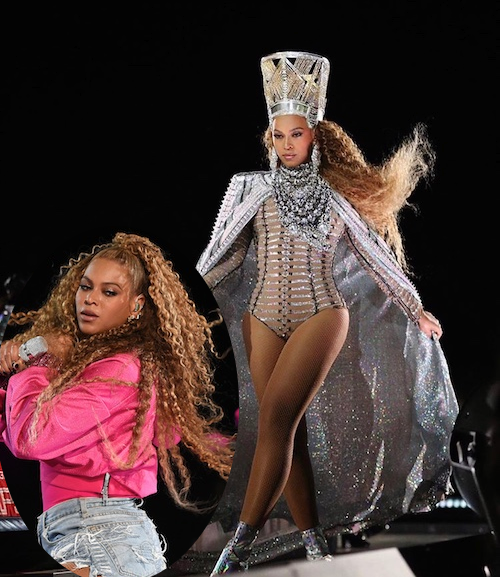 Beyonce returned for the 2nd headlining Coachella performance night to re-slay stage once again. This time, she flipped the script with a different color scheme. See the flicks and videos inside…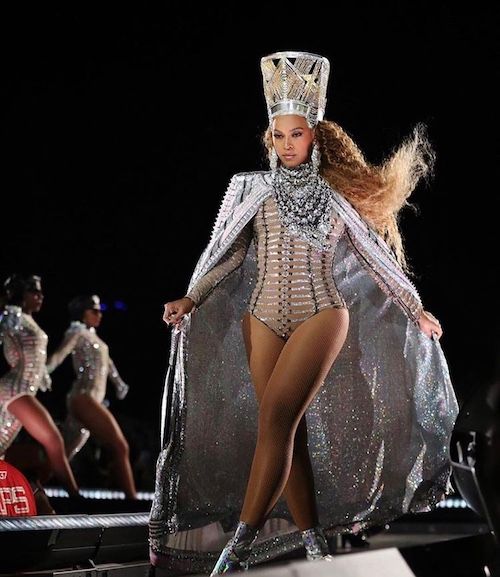 Beychella ENCORE!
Instead of trying to reinvent her larger than life number from the weekend before that was seen across the globe, Beyonce brings her epic HBCU inspired routine back, complete with a co-ed marching band, for the 2nd round of fans who came out to see her live at Coachella. Why try to fix what isn't broke?!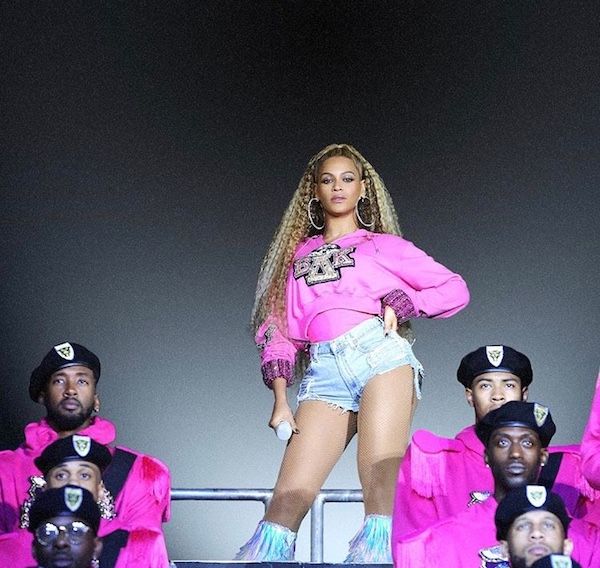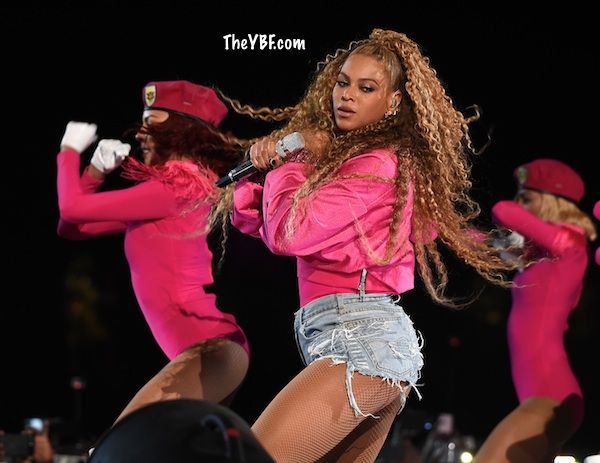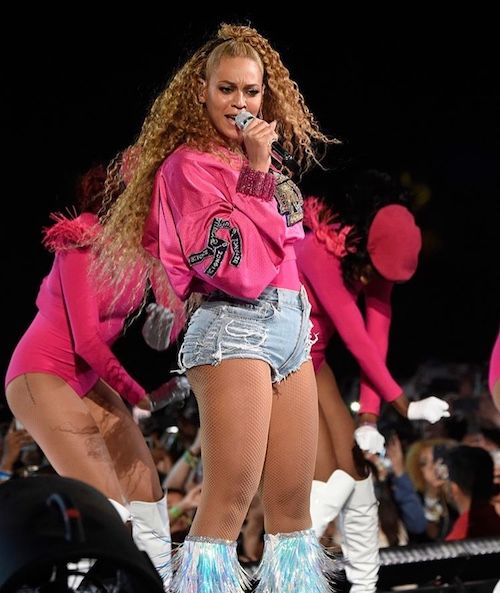 Unfortunately for the Beyhive, Mrs. Carter's performance wasn't live streamed, but fans took plenty of videos to keep us updated. Bey had a tough act to follow…herself. However, she did not disappoint and managed to pull off yet another flawless performance for concertgoers. It was a re-slay if you must.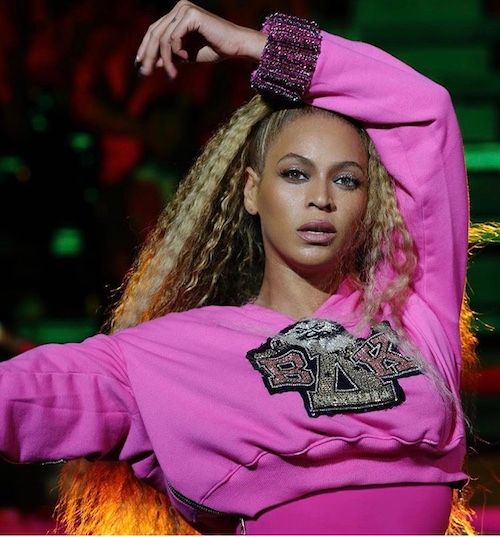 This time, Bey and her army switched up the color theme to pink from last weekend's yellow costumes. And all of this weekend's costumes were created by Balmain's Olivier Rousteing, who also created the first weekend's looks.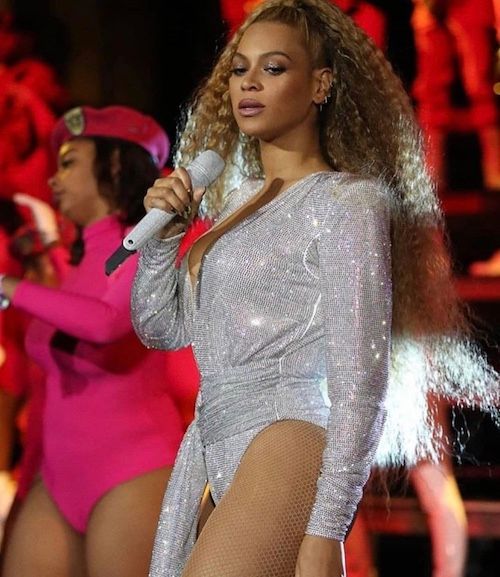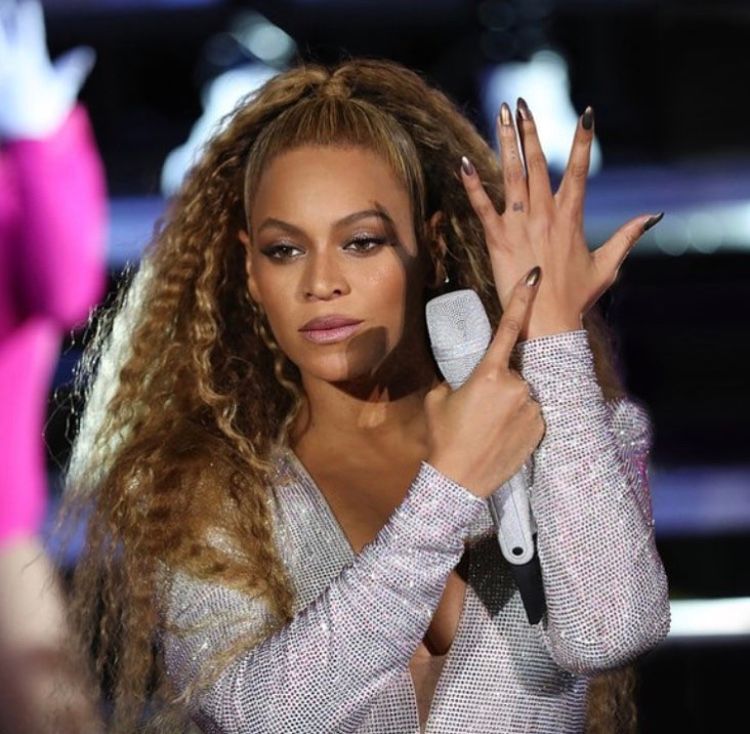 He was also responsible for Kelly Rowland and Michelle Williams' (who just revealed she's engaged) Destiny's Child reunion outfits, along with the 200+ dancers and band members on stage.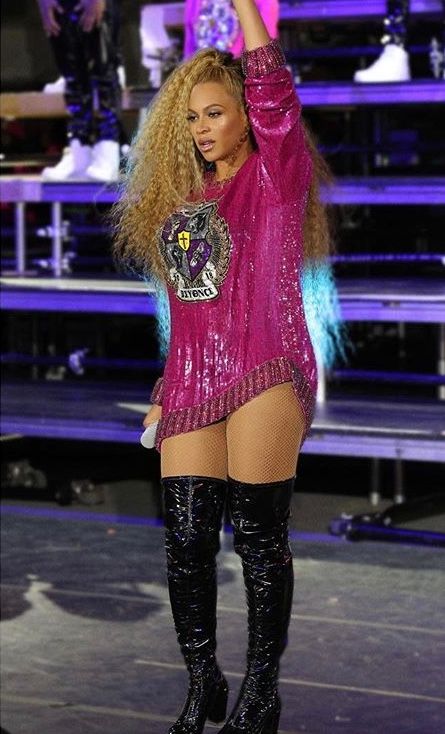 Destiny's Child did an encore of their performance from last weekend, including a medley of "Lose My Breath," "Say My Name," and "Soldier."
Bey's hubby Jay Z came out again to perform "Déjà Vu."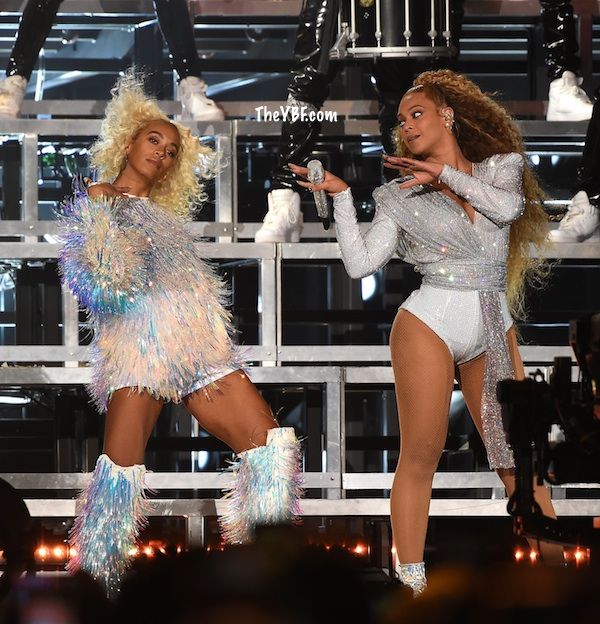 Bey's sister Solange also returned to join her sister on stage to perform during "Get Mee Bodied." At one point, Solo jumps into her sister's arms and they both fall. BUT, they played it off nicely. Check it:
Check out more videos of Bey snatching wiggery for the Beychella encore below:
And Cardi B wasn't going to let anyone get in her way of seeing Beyonce hit the stage again:
By the way, if you're looking for some Beychella merch, you can cop some here.
Photos: Beyonce.com/Coachella's IG/@rumiyonce