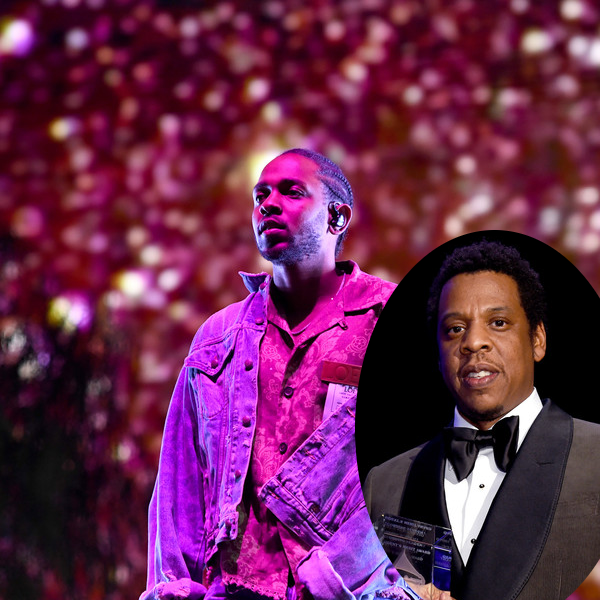 Kendrick Lamar and Jay Z are sweeping up awards most rappers aren't adding to their trophy cases. More inside…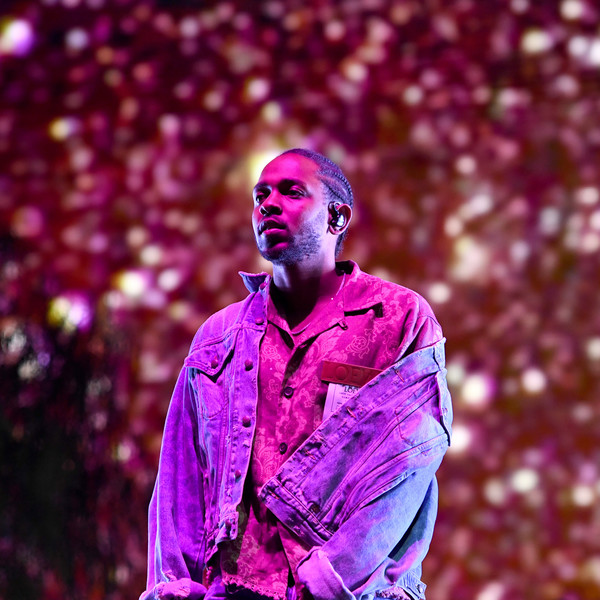 Kendrick Lamar has a new trophy to add to his arrangement of awards. And it will go down in the history books. Not only did the Compton rapper cop four Grammy Awards this year, he's also taking home a Pulitzer Prize in Music. Yep, you read it right.
The Pulitzer Prize is an award for achievements in newspaper, magazine and online journalism, literature, and musical composition in the United States. And only the cream of the crop receive them. There are only 13 made each year.
K-Dot's 2017 album DAMN earned him the honor of becoming the first rap artists to be the recipient of the prestigious award.
Congratulations to @kendricklamar, @dangerookipawaa and @Interscope! #Pulitzerpic.twitter.com/fFQBYnoW9F

— The Pulitzer Prizes (@PulitzerPrizes) April 16, 2018
Typically, the award is given to a classical or jazz artist—something of that nature. But how can you deny good storytelling no matter the form? Clearly, someone on the Pulitzer Prize board is fan. Game changer.
"A virtuosic song collection, unified by its vernacular authenticity and rhythmic dynamism that offers affecting vignettes capturing the complexity of modern African-American life," the Pulitzer board writes about DAMN.
Other Pulitzer winners this year included The New York Times and The New Yorker for their journalism – breaking the Harvey Weinstein scandal and kicking off the #MeToo movement. Also, Locking Up Our Own: Crime and Punishment in Black America, by James Forman Jr., in general non-fiction writing and Rachel Kaadzi Ghansah of GQ in feature writing. 
Congratulations such an AMAZING women & writer & well DESERVED! I am honored to have worked with her #Respect! @rachelkaadzig hope this her correct Twitter name https://t.co/M4rhc5fdK9

— Missy Elliott (@MissyElliott) April 16, 2018
Congratulations to @nytimes and @washingtonpost! #Pulitzerpic.twitter.com/T1E39WA3x0

— The Pulitzer Prizes (@PulitzerPrizes) April 16, 2018
Congratulations to @washingtonpost! #Pulitzerpic.twitter.com/FLueips9PH

— The Pulitzer Prizes (@PulitzerPrizes) April 16, 2018
Congrats K-Dot!
Another rapper nabbing awards...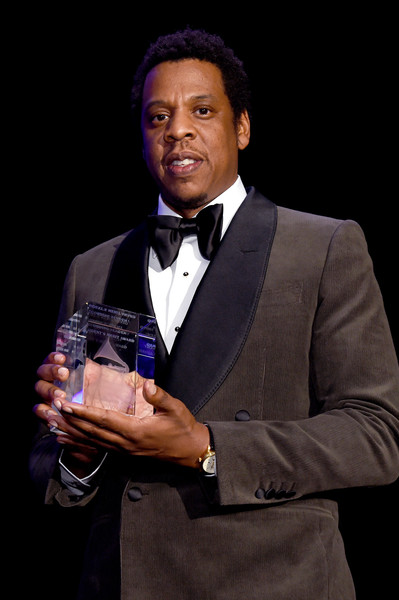 He's no stranger to winning.
Jay Z's powerful "TIME" series about the life of Kalief Browder just copped a Peabody Award. Nice! "TIME: The Kalief Browder Stoey" was one of 9 winners in this year's Documentary category for programs released in 2017.
As described by the jurors, TIME: The Kalief Browder Story is a "powerful miniseries illuminating the greatest flaws of our criminal justice system through the tragic events and death of a young African-American who spent three years on Rikers Island without being convicted of a crime."
We know Hov and his Roc Nation team are celebrating this big feat! Mr. Carter and his team will accept the award during annual gala set to go down at Cipriani Wall Street in NYC on May 19th.
If you haven't check it out yet, peep Hov's "TIME" series on Netflix while it's still there.
FUN FACT: Mr. Carter's Peabody Award comes one year after his wife Beyonce copped one for LEMONADE. Power couple moves.
Photos: Getty