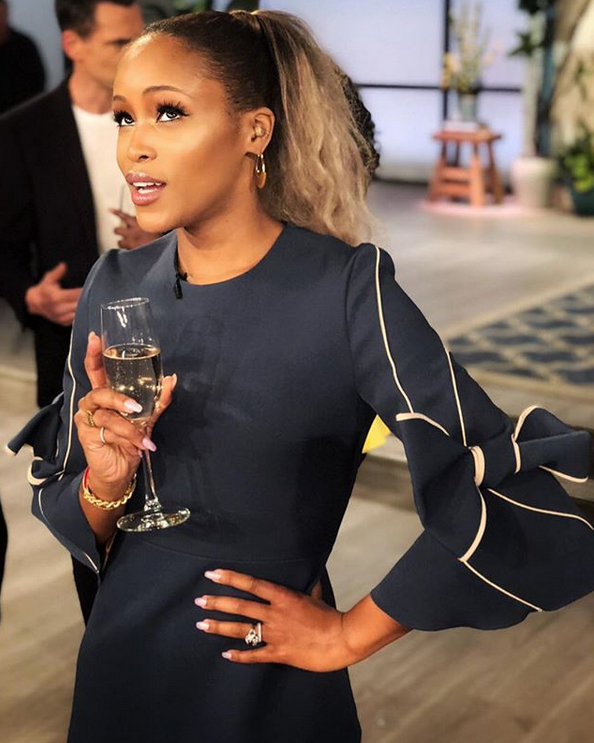 Eve opens up about how she was drugged at an industry party and an international superstar came to her rescue. Find out who it is inside…
We're aren't celebrities over here, but we would imagine if we were celebrities and were at an industry party with people we know and semi-trust, getting drugged isn't something that's really on the mind. But, maybe it should be.
The ladies on "The Talk" were dishing about the dangers of leaving your drink unattended when co-host Eve opened up about her own personal experience. The "Let Me Blow Ya Mind" rapper said she was mixing and mingling at an industry party and while making her rounds, she would sit her drink down, chat with friends, and pick it back up. At some point, someone allegedly spiked her drink.
She said after about an hour of mingling, she started to feel weird. Not drunk, weird. She knew something was wrong
"I knew immediately something was different. It was like I was there, but I wasn't there. I forget who I was with, but whoever I was with, I tapped them on the shoulder and said 'Something is wrong.' And they're like 'No, you're just drunk.' And then I started hysterically crying."
She was put in a room crying uncontrollably and then she heard a soft voice say, "It's OK. I'll take care of it." She turned around and it was…
Janet Jackson!
Eve said she was SO embarrassed because she was ugly snot crying and all. Peep the clip below:
While discussing the dangers of leaving your drink unattended, @TheRealEve recalls a moment when she unknowingly drank a spiked beverage at a party. Upon realizing that she had been drugged, Eve reveals the woman who came to her rescue - the one-and-only @JanetJackson! pic.twitter.com/hQg1CSo6aT

— The Talk (@TheTalkCBS) April 9, 2018
What a scary situation. Thankfully, Janet was there to make sure she was OK.  Sweet!
Photos: The Talks' IG