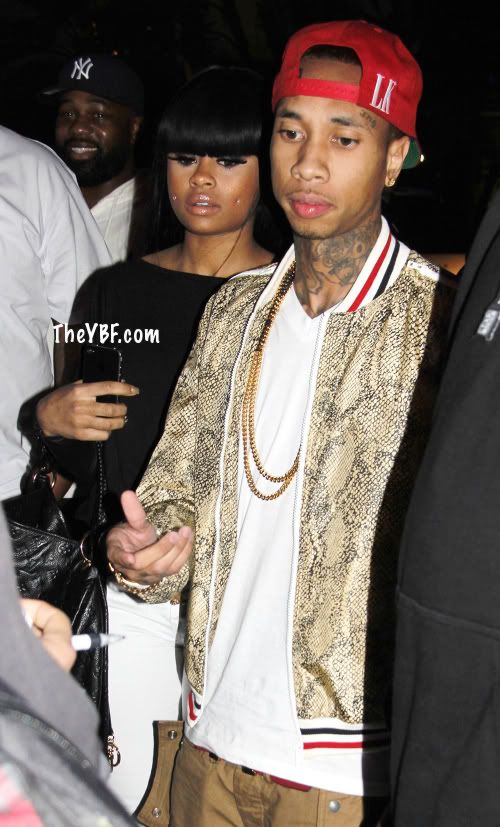 If you thought strippers and ho*s were winning in 2011...peep what's about to pop off in 2012.  Fresh off his Vegas arrest last weekend, Young Money rapper Tyga hit up last night's Clippers game with his new boo, popular King of Diamonds stripper Blac Chyna.  And now, we hear the twosome may appear on an upcoming reality show based on the Miami stripclub.
Pics and deets inside...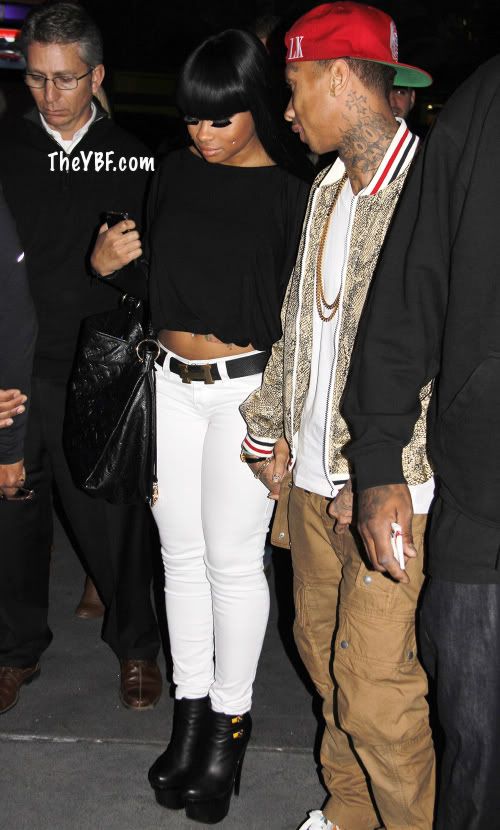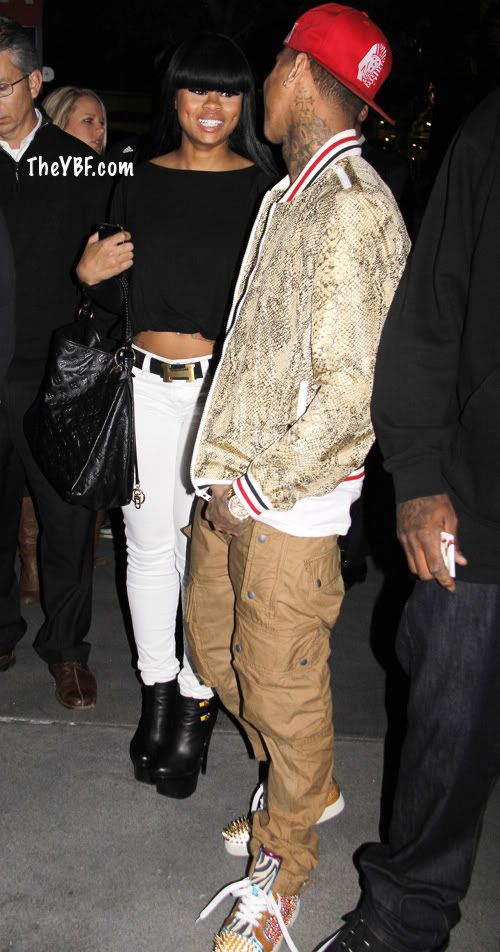 Tyga was spotted arriving to the Staples Center last night kiki'ing with his boo Blac Chyna.  She's a well known stripper at the popular Miami strip club King of Diamonds.
Word has it a new reality show called "Queen of Strip" will be airing on--you guessed it, VH1--very soon.  And though the network hasn't confirmed, reports say the show will focus on strippers like Blac Chyna and all her friends at the King of Diamonds strip club.  By the way, the club is owned by Trick Daddy's father.  Check out the foolywang "announcement" from the club owners here.
Tyga and Chyna were spotted taking in the Clippers vs. Heat next to D-Wade's boo Gabby Union and comedian Aziz Ansari:
The twosome also spent the Holidays and NYE together, and Chyna posted this pic on her site around that time: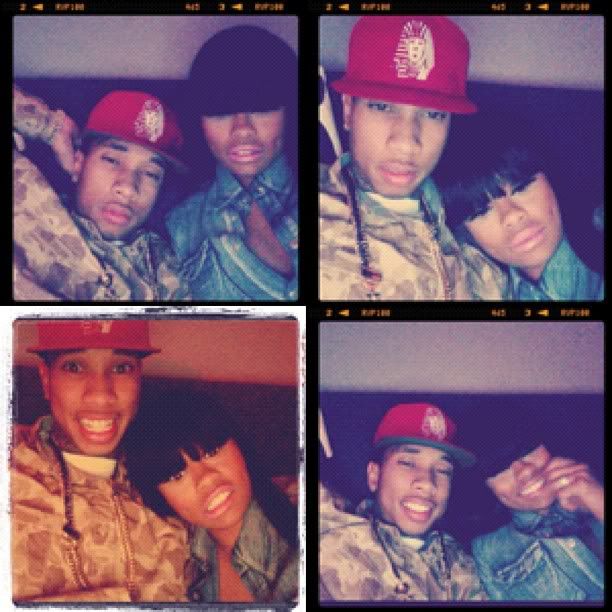 And, of course, Ms. Chyna is Tyga's lead video girl in his new "Rack City" video:
I guess we should have been in the Gifted & Talented stripper program instead of afterschool extra curriculars and AP classes.  Because we clearly see what's winning around these parts....
Pics via Fame/Flynet