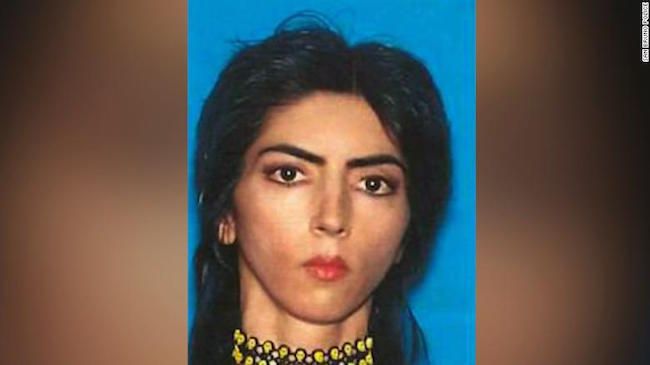 The shooter, who walked into Youtube's headquarters yesterday and shot wounded three people before turning the gun on herself, has been identified. And so has her alleged motives. Full story inside...
Authorities say San Diego resident Nasim Najafi Aghdam, who is in her late 30's, is the suspect who went on a rampage at Youtube's HQ in San Bruno, CA yesterday.  Before she killed herself with the same gun she shot at people with, she wounded three and a fourth person suffered an ankle injury while escaping the gunfire.
While a woman going on a shooting rampage is indeed a rare occurrence in the U.S., her motives stem from a grievance many on the video sharing platform have with company.  She took it to a level no one would expect though.
Before information on the shooter was unveiled, the internets were overrun with tongue-in-cheek predictions that the person likely was mad at Youtube's new restrictions and algorithms that have been affecting tons of people's revenue and page views.  Sadly, the predictions weren't wrong.
Aghdamn was apparently a disgruntled Youtube user who had four channels, one in Farsi, one in Turkish, one in English and one devoted to hand art. She had posted previously on the platform about Youtube employees' "narrow minded" views on age restrictions that adversely affected how often her videos were shown throughout the platform.  It apparently affected her revenue, and she lashed out:
"There is no equal growth opportunity on YOUTUBE or any other video sharing site, your channel will grow if they want to!!!!!" one post reads. "Youtube filtered my channels to keep them from getting views!"
When she walked into the building Tuesday, she reportedly screamed "Come get me!"
"I went outside with my electric skateboard and I started skating down, because I thought it was a fire," Senior software engineer Zach Voorhies told CNN affiliate KPIX. "I heard some yelling and I saw somebody down on his back with a red spot on his stomach." As they fled the building, he said, the shooter was in the courtyard yelling, " 'Come at me, or come get me!' "
Youtube terminated at least one of her accounts right after the shooting, with a message citing "multiple or severe violations" of its policy.
It's unclear at this time if Aghdamn knew the wounded victims, who are in serious, critical and fair conditions.
Interestingly, Aghdamn's brother told CNN that he alerted police about her erratic behavior prior to her attack.  Over the weekend, he was unable to get in touch with her.  When her car was discovered 700 miles away near Youtube HQ, he called authorities.
 

"I Googled 'Mountain View,' and it was close to YouTube headquarters. And she had a problem with YouTube," said Aghdam's brother, who did not want to be identified. So he called police to say "she went all the way from San Diego, so she might do something."
San Bruno police Chief Ed Barberini said on "Good Morning America" today that it's unclear if those concerns were made known to the local PD.
"We know that she was reported missing by her family in San Diego on the 31st of March, and that she was located in a community about 30 miles south of us early Tuesday morning," Barberini said. "I don't know what concerns were conveyed to that police department, or how or where those concerns were relayed to. So that is something we're looking into."
Google CEO Sundar Pichai sent a message to employees following the shooting that read:
"I know a lot of you are in shock right now.  Over the coming days, we will continue to provide support to help everyone in our Google family heal from this unimaginable tragedy."
Between 2000 and 2016, there were 220 incidents of active shooter incidents in the US. Only nine of involved female shooters.