Cardi B.'s pre--album release promo is about to have her making history.  Deets on her "Fallon" co-hosting gig and an update on that $5M lawsuit, plus Sloane Stephens has the most lit post-tennis championship celebration pics.
Cardi B is set to return to "The Tonight Show" on April 9th, just days after she performs as the musical guest on "SNL."  It'll be her 3rd time chopping it up with host Jimmy Fallon, but this time, she's not stopping there as just a guest.  She'll also switch sides later in the night to become the first ever co-host!
Cutting up while interviewing celeb guests sounds like the perfect way celebrate the release of her new album, Invasion Of Privacy (dropping April 6th).
But it's not all good news this week for the rumored-to-be-pregnant rapper.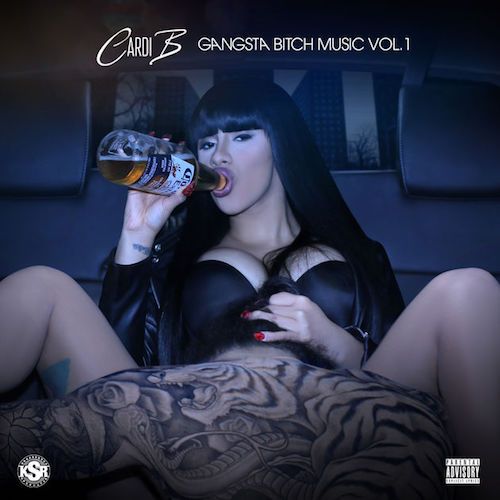 Kevin Brophy, the tattoo
model who blasted her a while back claiming she used his pics for her mixtape album cover without any compensation, filed a $5M lawsuit in October.  Now, Cardi's answering the suit by pointing out the obvious - the male model on the cover is a "young, dark-skinned male." The plaintiff, though, is a middle-aged white dude from Newport Beach.
While the back tatts are VERY similar, the model featured on the cover, IG comedian Brandon Walczak, does not have Brophy's back of the neck "Born to Lose" tattoo (seen below).
So there you have it.
As for another major news maker: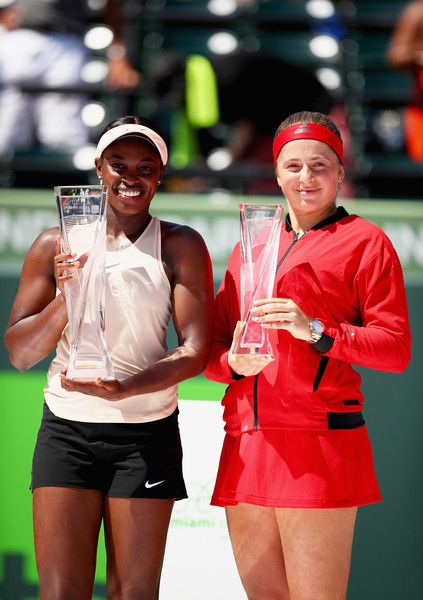 She just won her first major last year at the US Open. Now, Sloane Stephens is wearing the crown as the Miami Open champ!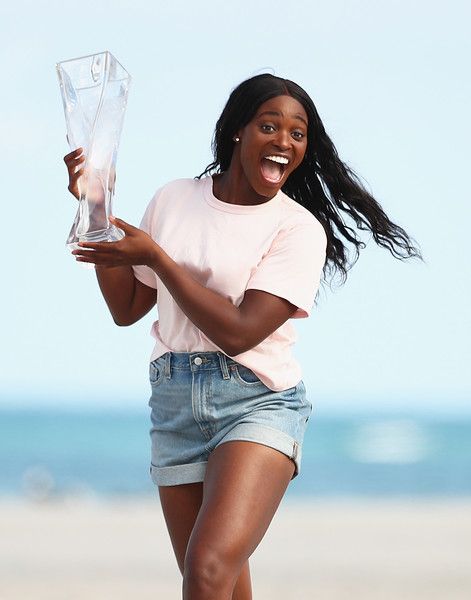 The Florida native beat out Jelena Ostapenko of Latvia in a straight sets victory on Saturday in Key Biscayne, then she rocked a super flawless photoshoot on the beach with her trophy.  She posed it up with some inspirational quotes (and with her cute coaches too) after celebrating her win.  She secured a $1.3M bag and a slice from her fave spot Sir Pizza: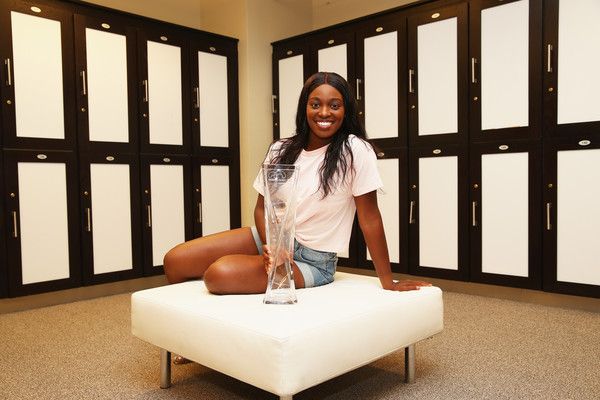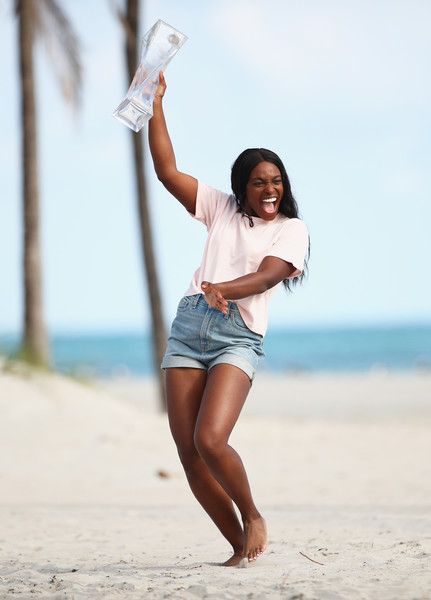 The 22-year-old is always here for a post-win turn up.  Gotta love her: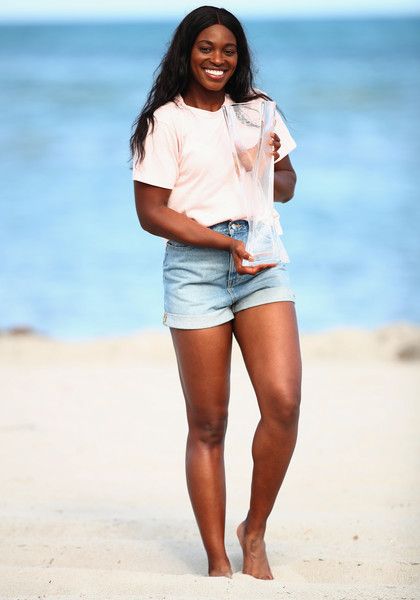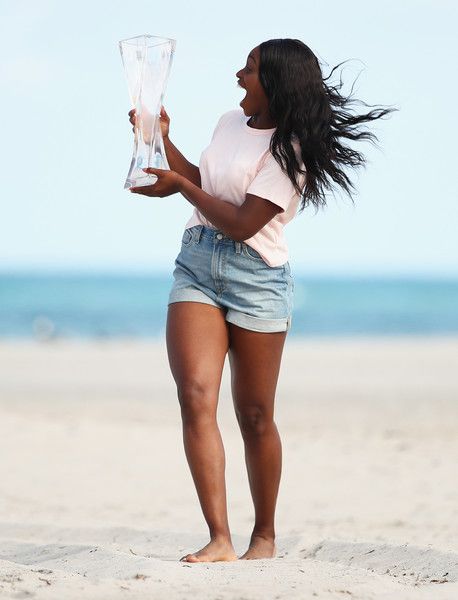 Congrats Sloane!
By the way, the US Open champ has withdrawn from the WTA's Volvo Car Open, citing mental and physical exhaustion after slaying the Miami Open. Stephens said in a statement she was sorry to miss the event, but her championship play in Miami "left me completely exhausted/fatigued both physically and mentally."
BONUS: Gabrielle Union was front and center at the Miami Open to watch Sloane's big win: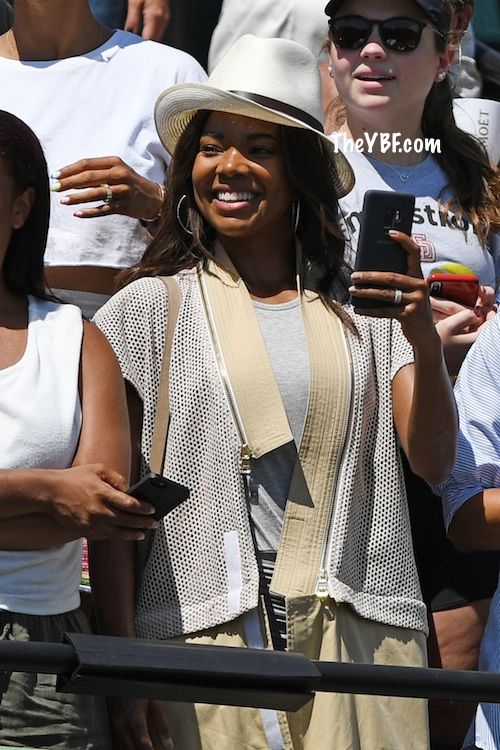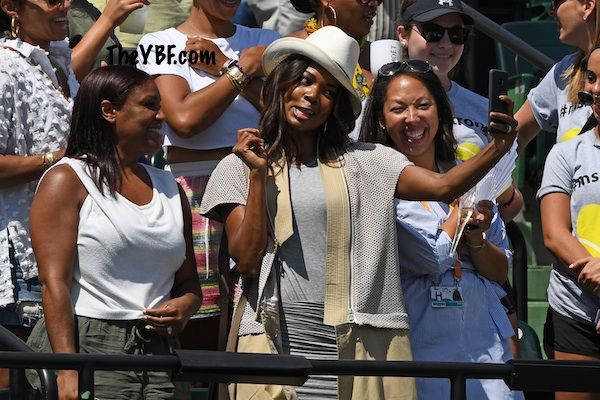 Photos: Getty/InSTAR