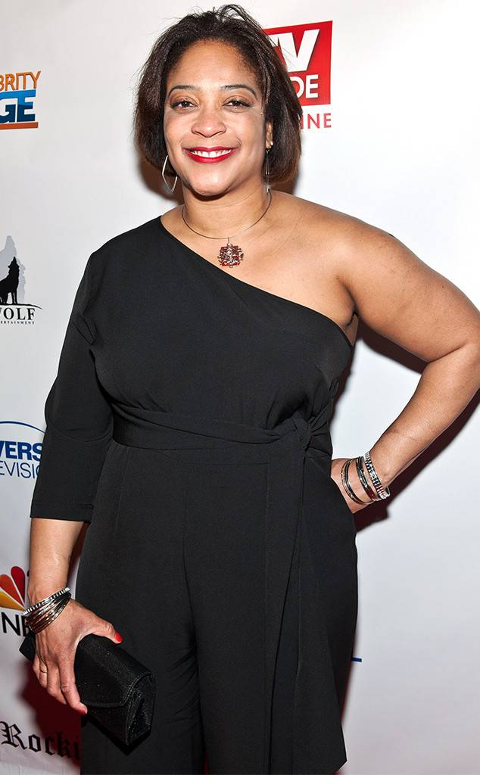 In very unfortunate news, "Chicago Fire" actress DuShon Monique Brown has reportedly died. She was 49. Details inside…
"Chicago Fire" actress DuShon Monique Brown has passed away. She was 49.
According to Cook County medical examiner's spokeswoman Becky Schlikerman, the YBF actress, who played a secretary on the show, died a little after 12 p.m. at St. James Olympia Field Hospital outside Chicago on Friday. The cause of death wasn't given, but an autopsy is scheduled for tomorrow.
"The Chicago Fire family is devastated to lose one of its own," executive producer Dick Wolfsaid in a statement to E! News. "Our thoughts and prayers are with DuShon's family and we will all miss her."
DuShon's manager Robert Schroeder also issued a statement in regards to his client's death:
"We are very sad to announce the untimely death of beloved Chicago actress DuShon Monique Brown. DuShon, most affectionately known to many as Connie on NBC's 'Chicago Fire,' died suddenly Friday morning of natural causes. We are devastated by the loss of a very talented and kindhearted soul. DuShon was a film, television, commercial and voice-over actress who also graced the stages of many Chicago theaters. She brought laughter and joy to many and will be greatly missed. At this difficult time we ask that the privacy of the family and loved ones be respected."
DuShon joined "Chicago Fire" in 2012 playing secretary Connie, an assistant to Chief Boden. Her other acting credits include "Empire," "Prison Break", "Shameless" and "Boss." She was also a veteran of Chicago theater. She worked as a crisis counselor at a Chicago high school and led its drama program before landing her role on "Chicago Fire."
Our prayers are with her family, friends and fans. 
EXTRAS:
1. An employee at Kanye West's company suffered a severe leg injury on the job after a heavy piece of machinery fell on his leg. STORY
Photos: Getty