Amber Rose confirms she and 21 Savage have called it quits, but she's still in love with him. Find out what she said about the breakup, plus see how she goes to bat over her bestie Blac Chyna's d*ck sucking skills inside…
Amber Rose finally addresses those breakup rumors about her and rapper 21 Savage.
After starting a relationship last summer, the Slut Walk founder and the "Bank Account" rapper have called it quits. However, while the two have called it quits, it doesn't seem like the relationship is totally dunzo.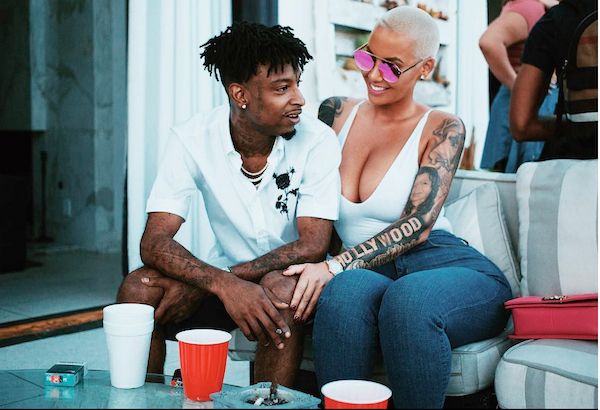 In a radio interview with Big Boy's Neighborhood Friday, Amber revealed she's technically NOT single because she's no where near ready to start looking to bring someone new in her life. She said she still loves him and she STILL smells his un-washed underwear from time to time.
Not only that, she also gives a little insight as to why they decided to end it:
"Am I single? To be in a relationship, in general, is very difficult. To be famous and in a relationship is even more difficult because you have teams and people," she explained. "Then you have teams and people and everybody feeding you both stuff. And then you wind up and arguing about things that you wouldn't usually argue about as a normal person, but I love him. I really love him. I miss him. I think about him every day. I can't say that I'm single because in my heart, I still love him."
She said their sons, who are 19 days apart, really miss each other and Sebastian will ask her all the time when they're going back to Atlanta, so he can play with 21 Savage's son.
Since the breakup, Amber has found comfort in smelling her ex's underwear. By the way, she did this when they were together as well.
"I still sniff them," she said. "I was just sniffing them before I got here. Like damn, I miss this muthaf*cka. I believe if you don't love the smell of your man's private area then you don't really love him."
Oh? News to us.
Switching gears...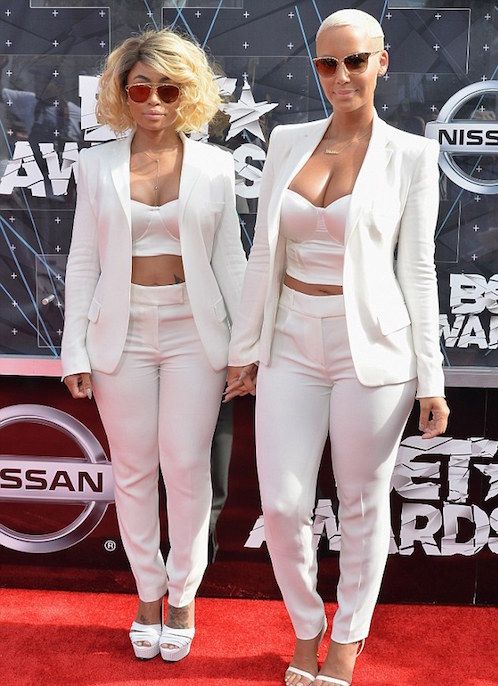 We all need a friend like Amber Rose when it comes to someone taking up for us in our absence. When the sex tape of Blac Chyna leaked, everyone had jokes about her lackadaisical fellatio skills.
Well, Amber wants you to know that her bestie knows how to get down on the "D."
"If you think Blac Chyna don't know how to suck a d*ck, you have her ALL the way f*cked up." She said sometimes when you give oral you just want to do something a lil' cute and other times you O.D. on it. "Don't ever for a second think that my bestie, my sister Blac Chyna can't suck a d*ck. Just look at Blac Chyna. You think that she's incapable of going ham on the D? You're out of your mind."
As for her relationship with her ex-husband Wiz Khalifa, they're doing great co-parenting. You may remember last year Amber said she wanted to have another kid with Wiz. However, she no longer feels that way anymore.
"It's such an intimate thing we're just not there anymore. We're just more so just like family. We don't have that relationship to lay down and make another baby."
When asked if she would prefer a boy or a girl the 2nd time around, she said she would like to have a girl. She said she can have a girl and be done with having children.
The entrepreneur also talked about why she popped back at Internet trolls for calling her son gay, bashing the #METOO movement, her new sex toy line and more. Peep the interview below:
Photos: Getty/Amber's IG