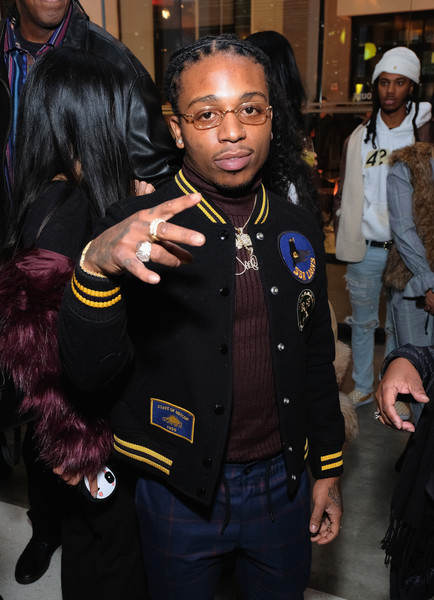 Video footage of Jacquees getting man handled while in handcuffs by Miami police has surfaced. Meanwhile, Bobby V has been named a suspect in a rape case in Georgia. Everything inside…
Singer Jacquees ended up in jail in Miami after shooting a music video. And video footage of his aggressive arrest has leaked online. According to reports, the Cash Money singer was cruising around in his black Lamborghini through South Beach when a police officer noticed he didn't have his seat belt on.
The office claims he asked Jacquees, real name Rodriquez Broadnax, to pull over, but he refused.
"The defendant did not obey my command and instead kept driving the vehicle at a low rate of speed with heavy traffic still northbound on Ocean Drive," the officer wrote in the report.
The "At The Club" singer then asked why was he being pulled over. The officer reportedly told him about the seatbelt violation. Eventually, Jacquees pulled over and got out of the car.  The officer told him to move to the sidewalk and he reportedly "refused to comply."
"Additional officers had to be requested in emergency mode due to the large crowd gathering and the defendant still not complying," the officer wrote. "It should be noted that the defendant's actions disrupted the peace and quiet and public morals of bystanders on a busy spring break day on ocean drive in Miami Beach," according to the report. 
The 23-year-old singer was then taken into custody and charged with failure to obey an officer and disorderly conduct.
Peep the clip of the singer being roughed up by police after they put him in handcuffs below:
However, there's a screenshot from what some are saying is Jacquees' mom telling details of what happened before he was arrested:
This is what his mom said Happened pic.twitter.com/AYtBCKokTl

— Yaa (@JayyHill) March 22, 2018
The "B.E.D." singer was eventually released and the first thing he did was hop on some jet skis:
The singer is expected to perform in Detroit this weekend.
In other unfortunate news...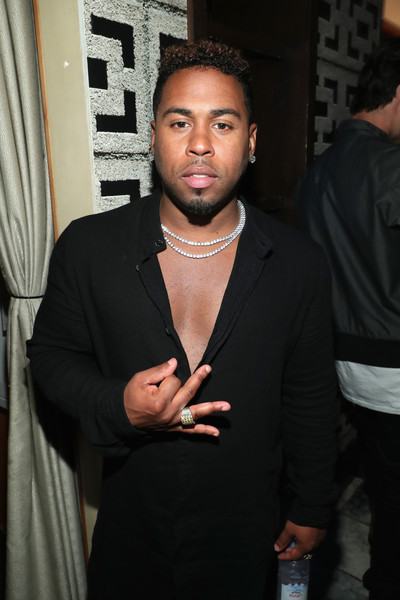 Damn Bobby V! This should be a bomb time for Bobby V as he recently dropped a new album titled ELECTRIK. But, now he's dealing with some legal issues.
According to TMZ, a woman in Georgia named him as the man who allegedly raped her last weekend. She filed a police report in Cobb County on Monday (March 19th) following the alleged attack the night before. It's unclear how they know each other or where they were at when this assault supposedly happened.
Cops say they have an open investigation into the case, so they're keeping details under wraps for now.

Bobby's rep tells us they are pursuing legal action "against what appears to be a weak yet calculated attempt to obtain financial gain through ulterior motives in the matter." The rep did not say the alleged victim requested money directly from Bobby, but called her version of events an apparent false report.

The rep added, "Bobby takes any allegation against women very seriously. However, false allegations damage true victims of sexual abuse."
First the transgender extortion scandal, now this. As of now, Bobby hasn't addressed the allegations. He has been busy posting promo for his new album on his social media accounts though.
Photos: Getty