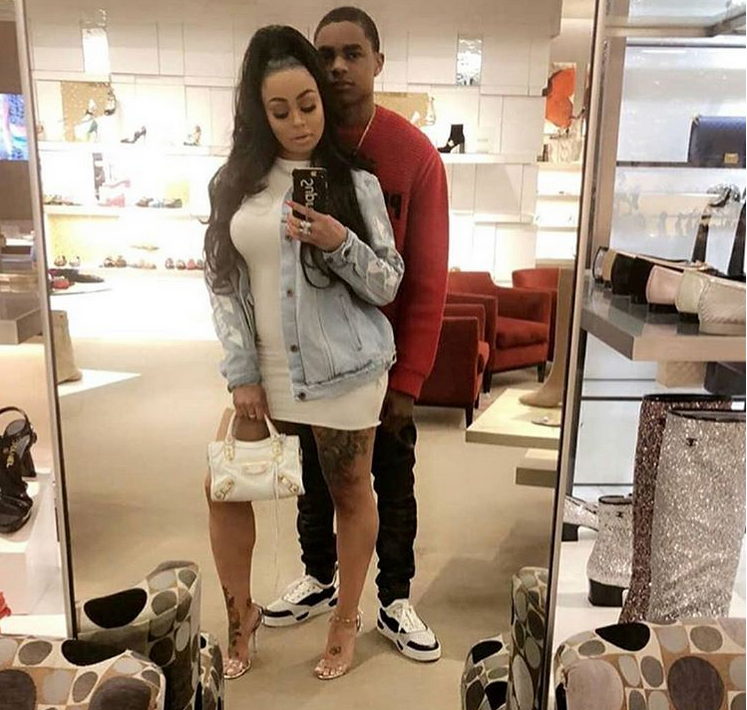 We see Blac Chyna's 18-year-old boy toy YBN Almighty Jay is doing the most with the least. Find out the unnecessary details of their sex life, peep pics of them all boo'd up while on a shopping spree and find out how Chyna got in the middle of Rich The Kid's divorce inside…
Blac Chyna is keeping her name in the headlines by any means necessary. That's the only explanation we can find about why this chick is messing around with this almost-child.
The latest "tea" is the 29-year-old's relationship with 18-year-old rapper YBN Almighty Jay. If you haven't heard they ALLEGEDLY met on Christian Mingle, of all places. Now, the young rapper is spilling details about their sex life. As if we really need those details.
In a new video making its rounds on the Internet, the aspiring rapper talks about what it's like dating a celebrity, why he doesn't like "young h*es," and revealed he and Chyna do NOT wear condoms in the bedroom...or anywhere else for that matter. UGH.
"I'm all the way in raw," he said in the clip. "I don't wear rubbers my n*gga. Who does that shi*? I wouldn't f*ck a b*tch I wouldn't want to get pregnant. If Chyna got pregnant, I would keep that sh*t."
There are so many things WRONG with everything he said.  But we expect nothing more from an 18-year-old man child.
Peep the full clip below:
This Blac Chyna new man. This had me dead lol. Watch til the end. pic.twitter.com/M2AzwaYpUX

— Support My Mixtape And Love Me Forever (@_DashawnJ_) March 18, 2018
Sighs…
This whole situationship screams PR stunt, but they are doing the most at trying to make folks believe it's real. Recently, the twosome was spotted on a shopping spree (y'all know Chy loves shopping with her BAE of the moment), hitting up Saks Fifth Avenue in Beverly Hills on Monday.
During their outing, they were all over each other in the store before hopping in Chyna's Ferrari with several shoppings bags. Swipe through above for the flicks.
Meanwhile...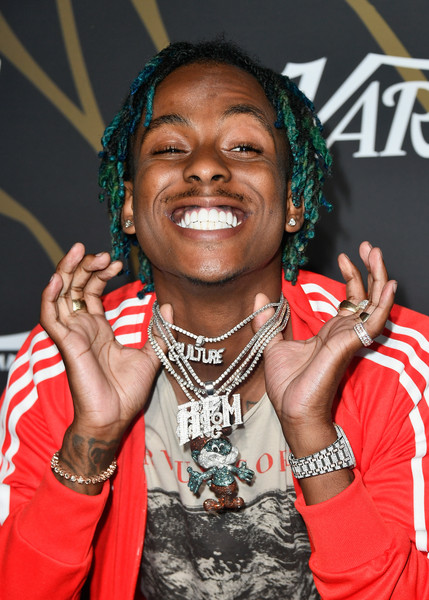 Rapper Rich The Kid's wife done dragged Chyna into her divorce drama.
According to reports, the "New Freezer" rapper's wife, Antonette Willis (pictured above), filed for divorce from her husband/kids' father (real name Dimitri Roger).
The divorce filing comes on the heels of Antonette hijacking Rich's Instagram account to expose him for cheating on her with chicks like Blac Chyna and India Love. Chick whipped out screenshots of text messages between Rich and the women she's accusing him of sleeping with.  She also accuses Chyna of being paid by YBN in exchage for publicity stunt relationship to help put him on.
Here's some of what she posted:
In the paperwork, Antonette also accused the rapper of domestic violence back in 2016:
Girl, consider it a blessing and move on.
Photos: Chyna's Snap/Getty/Antonnete's IG