"Real Housewives of Potomac" star Charrise Jackson Jordan got demoted for the upcoming season, but she's unbothered by it all. At least, it appears that way. We've got exclusive new photos of the reality star inside…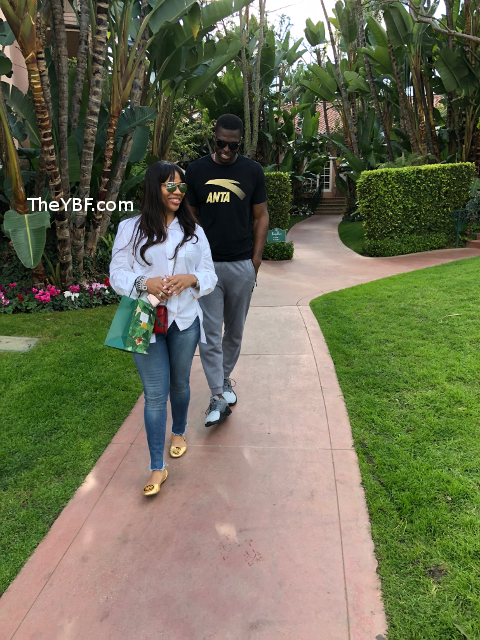 What super trailer? Oh, the one that "Real Housewives of Potomac" left Charrise Jackson Jordan out of it? Yep. Chick got demoted. When she returns for the new season she'll just be a "friend" to the show and Bravo even snatched her picture from the group cast photo.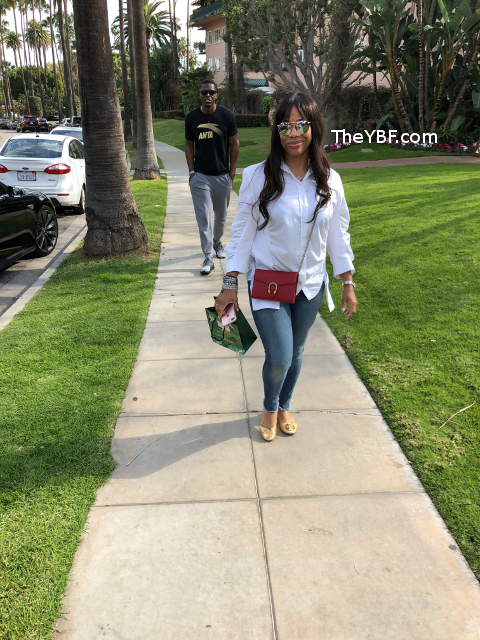 Ahh well. She doesn't seem concerned in the least bit.
The reality star, who recently ended her relationship with assistant Charlotte Hornets coach Eddie Jordan, was spotted leaving the posh Beverly Hills Hotel with a mystery man. Oh? Is this her attempt at getting her spot back on the show? We're a bit confused as to why he's walking so far behind her.  Maybe it's her stylist or bestie chile.  Who knows.
Guess we will find out about this situationship (if this is even a thing and not a PR stunt) when "RHOP" returns for a new season Sunday, April 1 at 10pm EST.
In case you missed it, check out the supertrailer to catch up on all the shenanigans HERE.  This season's gonna be GOOD.
By the way, Charisse is still hanging out with a few of the ladies from the show:
Y'all watching?