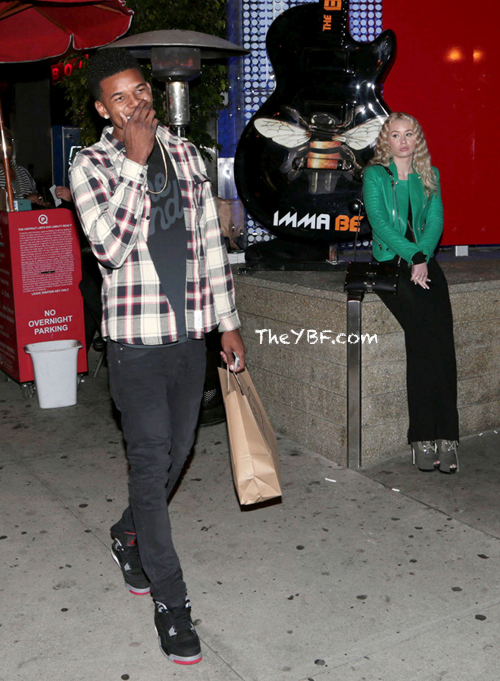 Iggy Azalea is opening up about how ish got crazy after she called it quits with her ex-fiancé Nick Young. And if you thought she'd be going anywhere, guess again. She copped her green card. Deets inside…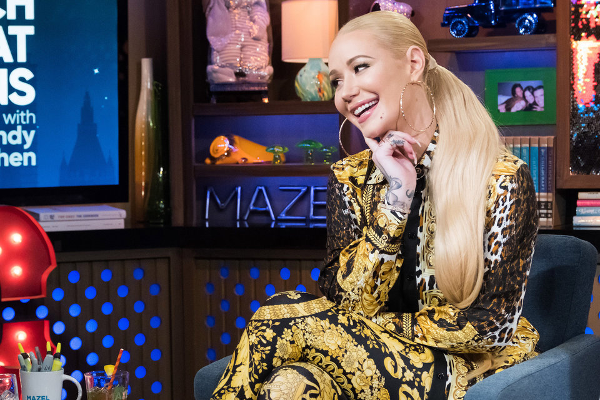 Looks like Iggy's staying in the States even longer now.
In June 2016, Iggy Azalea announced to the world that she and her NBA fiancé Nick Young were calling it quits one year after getting engaged. The announcement came three months after Nick was involved in a cheating scandal that Iggy couldn't get over. Let's not forget, he made a baby with his son's mother, Keona Green, while he was with Iggy and she found out about it just like the rest of us.
Now, the Australian rapper is dishing details on what went down after their breakup. Making a stop in the clubhouse for "Watch What Happens Live," the "Black Widow" rapper revealed she burned up ALL Nick's ish when she found out he was cheating on her. And not just the cheap stuff. She made sure to grab as much designer ish that she could.
"I burned it all, darling," she spilled. "I burned a lot, and I threw stuff in the pool, too. I started off with water and it seemed like that didn't work." Water? Girl…

"I used to break stuff in our house, and I realized that I was breaking my own sh*t. I was like, 'That's stupid,' and he didn't care," she said. "So I was like, 'I'm going to find some sh*t you care about and I'm going to start destroying that,' which was his clothes."
She went straight Waiting to Exhale on him! Shocked she had it in her, honestly. We know many of her parts are flammable.
She learned a valuable lesson too:
"Expensive things don't burn well," she said while laughing with "Real Housewives of Atlanta" star Kim Zolciak Biermann. She said his Forever 21 items went up in flames easily while his designer clothes didn't burn that well.
Peep the clip below:
Peep clips of Iggy chatting about whether she would collaborate with Cardi B and if Kenya Moore should get the boot off "RHOA" and more below:
In other Iggy news...
Love her, or hate her, she's not going anywhere.
After living in the U.S. for 12 years, the "Fancy" rapper was awarded a green card to stay. Once she copped her official paperwork, she didn't waste anytime hopping on social media to let her fans know: 
Congratulations to Iggy Azalea on being approved for a US Green Card! The "Fancy" rapper took to her Instagram Story to celebrate: "I got accepted into America forever!" pic.twitter.com/Uxs7tOywDF

— Pop Crave (@PopCrave) March 15, 2018
Seriously! I've been here 12 years! only just got approved!
been paying my fed & state taxes etc but can't vote or have a say how it's spent.
Some people are SO miserable.
Y'all would be happy for me to get deported back to a country I only know 4 ppl in though! I worked hard. https://t.co/SlLx7f98dS

— IGGY AZALEA (@IGGYAZALEA) March 15, 2018
Yeah, she's here to stay.
Photos: Pacific Coast News/WWHL