Cardi B. was the belle of last night's iHeart Radio Awards, and so was that suspiciously covered up belly.  Get into her hilarious message for her fans AND haters, plus her opening performance that's raising all the eyebrows...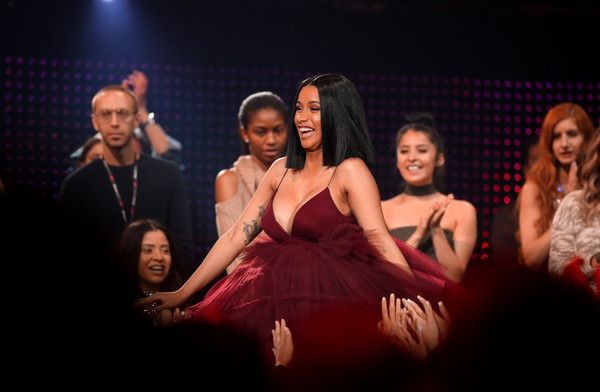 We spy a Bartier Baby...maybe?!
Cardi B. won the Best New Artist category at last night' iHeartRadio Awards at The Forum in L.A.  The much deserved award was upstaged only by a super fluffy bloody dress composed of tons of layers of tulle, concealing her belly, and a bra-like top that showed off much fuller boobs.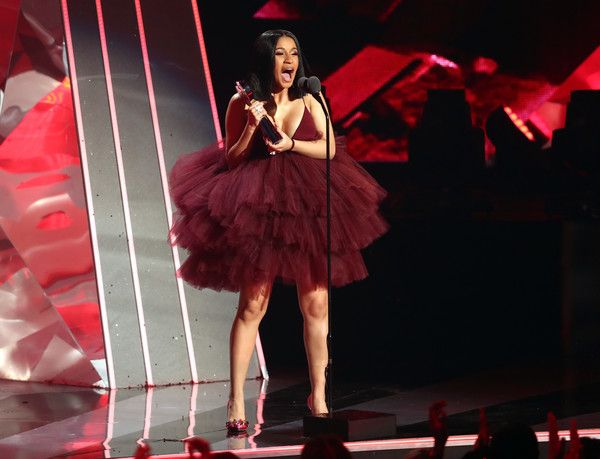 Mmhmm.  Her acceptance speech - for her haters, her man Offset and her fans - was epic as usual, too.
Check it.
Before she copped her award, Cardi opened the show performing in another belly concealing look.  She performed "Bodak Yellow", "Motorsport", "Bartier Cardi" & "Finess":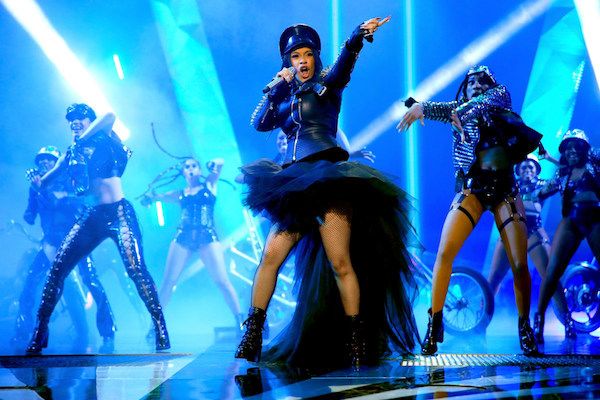 She made sure to have that engagement ring front and center too. 
Check out her performance below:
These suspiciously fluffy outfits combined with her being out of breath and seemingly tired...good performance. But the pregnancy speculation is now at peak levels.
Photos: Getty