Sterling K. Brown brought the heat for his hosting gig on "Saturday Night Live" last night. And he BROUGHT it. Peep the highlights inside…
Sterling K. Brown made his debut as this week's "Saturday Night Live" host and he killed it. We didn't expect anything less from the EMMY, Golden Globe and SAG Award winner, especially since he has a theater background.
The "This Is Us," actor  started with a strong opening monologue that was quite funny. First, he revealed what the "K" in his name stands for. Apparently, it stands for "Kathleen." Ha! Who knew?
Being an actor means you have to wear your heart on your sleeve, especially starring in one of the most emotional shows on television, "This Is Us." During his monologue, he kept getting choked up over the excitement of hosting the late night comedy sketch show. He flexes his acting talents where he would get super emotional at the drop of a dime.
Oh, and he does a Kenan Thompson impersonation to perfection.
Check it: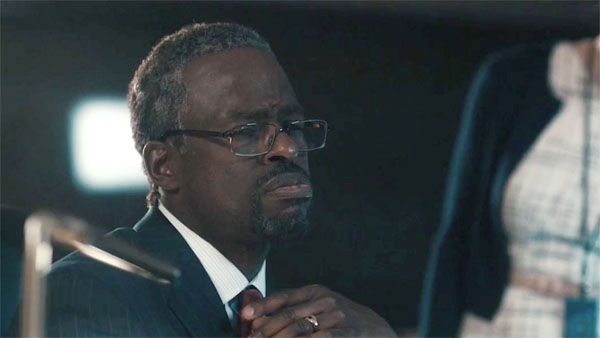 With Sterling K. Brown as host, OF COURSE there was a "This Is Us" sketch. And, OF COURSE, they made it crazy as hell with a political spin. The skit, called "This Is U.S.," features Sterling as Dr. Ben Carson as the promo promises "there will be hella crying."
Peep the clip below: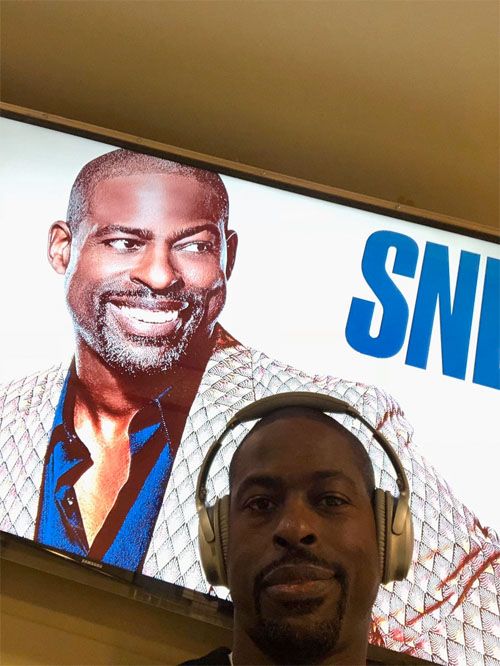 In another skit, Sterling reenacts a "deleted" scene from the box office slayer Black Panther, which he stars in. Sterling and Leslie Jones play T'Challa's (Chris Redd) ancestors where they welcome him in the "astral realm of the ancestors." That's where he will meet the royal family "even those who married into it."
Kenan Thompson steals the scene as Uncle M'Butu, who's obviously an in-law, acting like that one crazy uncle we all have in our family. Peep the skit below:
We weren't surprised that Sterling killed damn near every skit he played in. While he plays a pretty serious character on "This Is Us," he was actually quite funny. Peep a few of his other funny skits below:
It was a successful night:
Big thanks to @SterlingKBrown, @JamesBayMusic, @vanessabayer, and everyone that watched with us tonight! #SNL#SKBSNLpic.twitter.com/geYhAIyiZj

— Saturday Night Live - SNL (@nbcsnl) March 11, 2018
You killed it, Sterling! We're sure he'll be back to host again.
Photos: NBC/SNL's Twitter