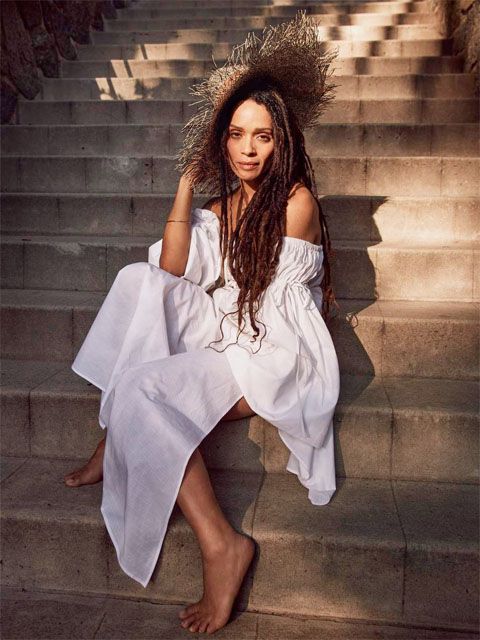 Lisa Bonet opens up about Bill Cosby and how she and her fine a** husband Jason Momoa fell madly in love in the newest issue of Net-A-Porter's THE EDIT. Get the deets inside…
"Cosby Show" alum Lisa Bonet doesn't live in her life too much in the spotlight, however, we do get to see her on red carpets here and there and also out and about with her sexy husband Jason Momoa.
The 50-year-old actress is speaking out about Bill Cosby for the first time since all of the sexual assault allegations were brought to light. Lisa has remained mum about her on-screen father whom she worked with for years on "The Cosby Show" and "A Different World."
Featured on the cover of Net-A-Porter's newest issue of THE EDIT, Lisa claims she didn't have any knowledge of Cosby's alleged behavior and if she did, she would have BEEN said something. She also says Bill always had some "sinister, shadow energy" that always followed him around.
"There was no knowledge on my part about his specific actions, but… There was just energy," she revealed. "And that type of sinister, shadow energy cannot be concealed."

You sensed a darkness? "Always. And if I had anything more to reveal then it would have happened a long time ago. That's my nature. The truth will set you free."
Damn. That's creepy.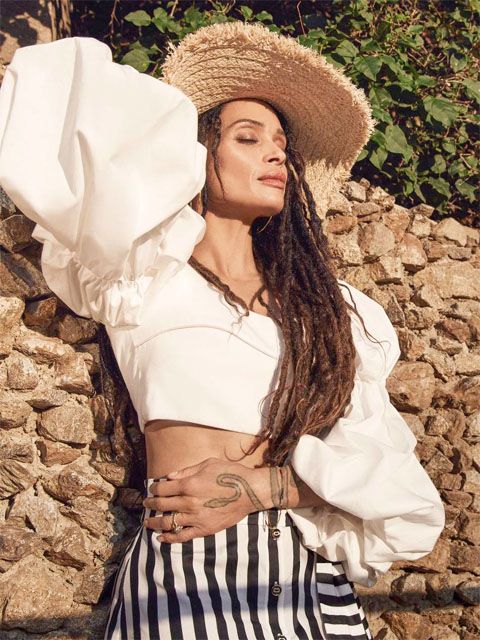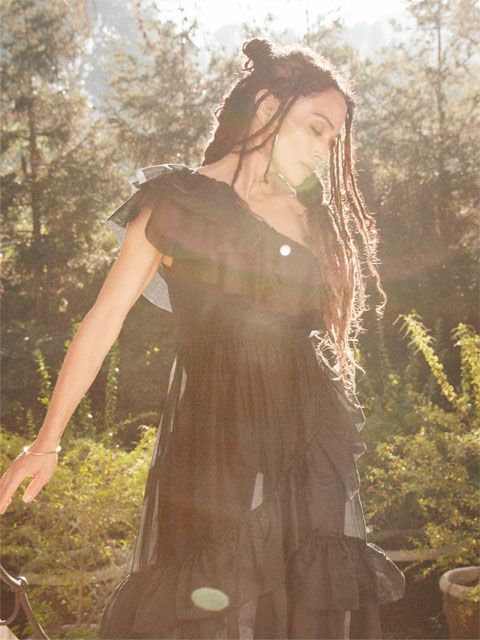 Lisa got pregnant with her daughter Zoe Kravitz, whom she shares with rockstar Lenny Kravitz, at the age of 20 while she was still filming "The Cosby Show" and "A Different World" and that caused tension between her and Bill.
Not only that, she starred in the 1987 film Angel Heart where she acted out a controversial sex scene that really set Cosby off. He felt her role in the film tainted his squeaky-clean series, so he ended up firing her for "creative differences."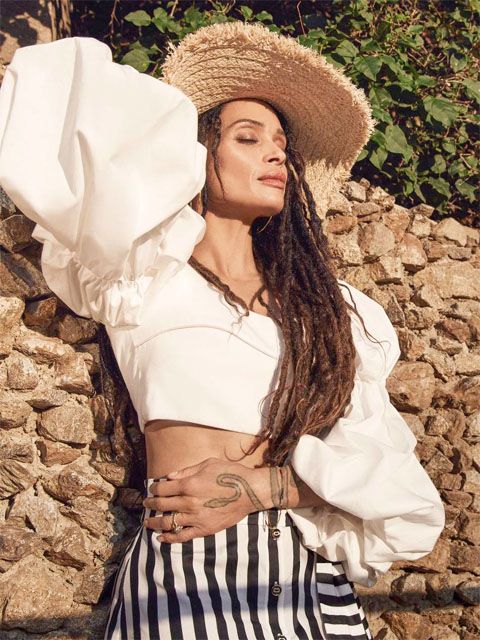 Years later, the free spirit and Lenny ended up getting a divorce after 6 years of marriage. Then, in 2004, she met her now actor husband and father of her children, Jason Momoa. It was basically love at first sight.  You've seen that man.  So you understand.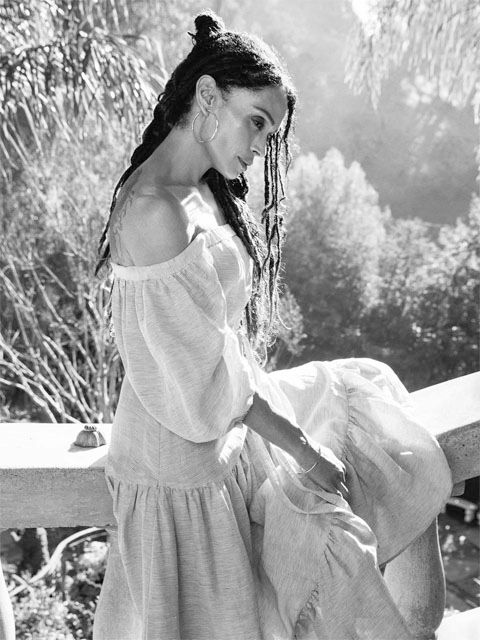 "In that moment, love came and it came big, and he did not run as I think a lot of men do." She laughs. "He basically picked me up and threw me over his shoulder, caveman style!" They're a picture of happiness now. Lenny and Jason are friends, the kids are all tight, Thanksgiving is a big event at their house – Bonet's two families getting along famously. "It's fantastic. It's full-on family love," she says.
"What's cool about Jason is that he's an alpha male who stands for love and family. And to circle back to my own wounds, having an absent father, then to be fully met by a man of that stature, is really incredible. Jason embodies a rare form of masculinity in this day and age – he's a leader; he's generous. Just in terms of charisma, physique, the right use of power, responsibility, work ethic, you can go down the line."
And did she mention he's FINE AF?! Sheesh!
EXTRAS:
1. Vanity Fair's new editor-in-chief, Radhika Jones, is bringing FRESH, new faces to the cover of the magazine, skipping out on the usual Hollywood big timers. For April, she tapped EMMY winner Lena Waithe to cover the issue. STORY
Photos: Yelena Yemchuk via THE EDIT