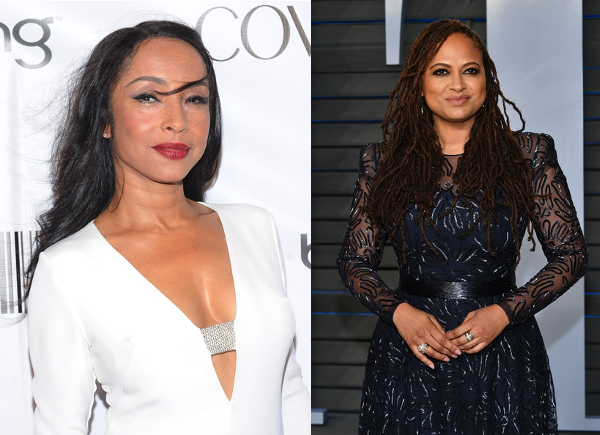 Just what we needed! Leave it to Sade to serve up some majorly chill vibes with the umpteen shenanigans going on everywhere. Listen to her first new original music in eight years inside...
Listen, director Ava Duvernay is determined to make A Wrinkle In Time as bomb as possible. So that includes a soundtrack that brings out the heavy hitters, i.e. Sade.
I never thought she'd say yes, but asked anyway. She was kind + giving. A goddess. We began a journey together that I'll never forget. Proud to announce that Sade has created an original song for WRINKLE IN TIME. It's entitled "Flower of the Universe." And it's a dream come true. pic.twitter.com/FdXrZ1MFMO

— Ava DuVernay (@ava) February 20, 2018
The Grammy Award winning songstress and soul icon is back y'all! Ava and co. tapped the super fab chick to contribute two versions of "Flower of the Universe" to the A Wrinkle in Time Original Motion Picture Soundtrack Album, out now. It's the first time she's contributed a song to a soundtrack since 1986, and her first song since her sixth album, Soldier of Love.
By the way, Sade also co-wrote and co-produced the song alongside Ben Travers and longtime collaborator Andrew Hale. The remix was served up by Roc Nation fave No I.D. Come through with all the vibes we needed!
About the track, Ava revealed, "My creative partnership with Sade on 'Flower of the Universe' was so connected that I reverse engineered the usual process and used her lyrics as actual dialogue within the film."

Listen below:
She joins other heavy hitters DJ Khaled, Demi Lovato, Sia, and more on the album. A Wrinkle In Time hit theaters this Friday.
BONUS:
'A Wrinkle in Time' director @ava DuVernay says she loved @jimmykimmel crashing a showing of her film during the #Oscars: "It was an appreciation of the audience!" https://t.co/f8u2wc159Spic.twitter.com/G67wgc8jsx

— The View (@TheView) March 7, 2018
Ha!
Photos: Getty