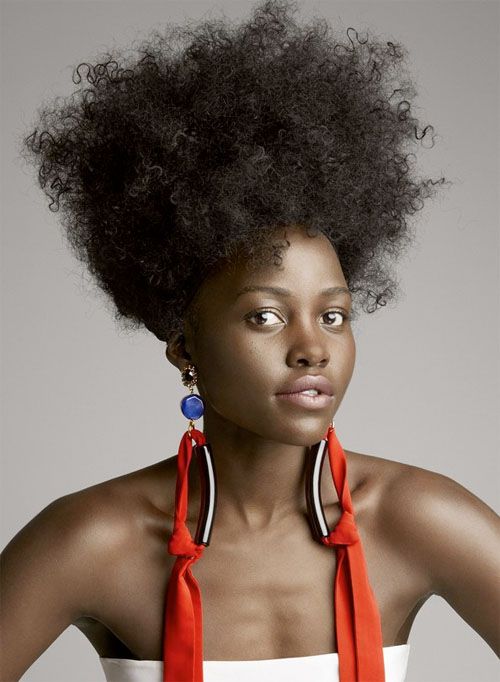 Lupita Nyong'o is just like us when it comes to our hair. Find out what she told ALLURE magazine about learning to embrace her hair's texture and more inside...
Lupita Nyong'o may not have grown up here in the United States, but she definitely understands the universal black girl hair struggle.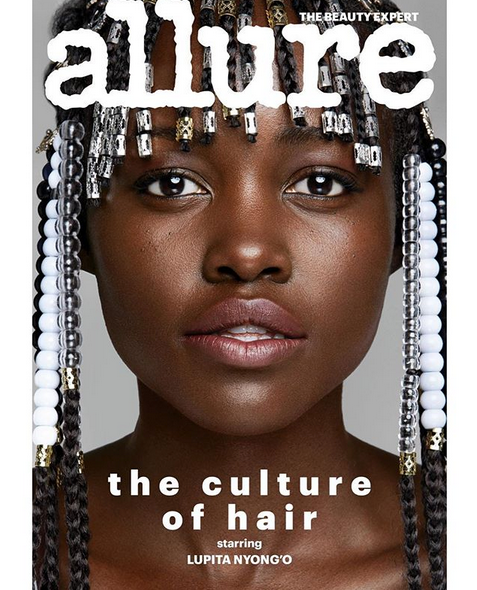 The Black Panther actress graces the stunning cover of ALLURE magazine's March 2018 The Culture of Hair Issue, rocking braids and beads as a tribute to OUR culture.
For the cover and spread, the Oscar winner and hair guru Vernon François had total control and freedom to create whatever type of looks they wanted for the issue centered on hair.
"Lupita and I wanted to show that coil-y or kinky hair has many strengths and can be worn in lots of different ways, celebrating its beauty and versatility," Vernon François said.
Inside, the 12 Years a Slave starlet, who knows how to braid herself, opened up about her own struggle with learning to love her hair, neck pains from trying to not mess up a fresh 'do (we know that life), and which hair terms she prefers.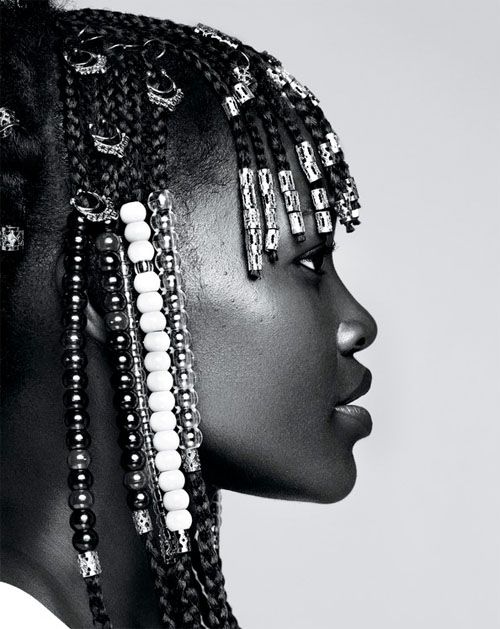 Below are the highlights:
On hating her hair as a child and wanting to relax it:

Well, I didn't love my hair when I was a child. It was lighter than my skin, which made me not love it so much. I was really kind of envious of girls with thicker, longer, more lush hair. In my tween years, I started begging my mother to have my hair relaxed. She wouldn't allow it, though her hair was relaxed. She felt that that was a decision I could come to when I was maybe 18. Around 13 or 14, I had such a rough time with being teased and feeling really unpretty. My dad intervened and spoke to my mom about my hair, and she finally agreed. She took me to the salon in the middle of the school day, and I got my hair relaxed. I felt so much better because it was easier to tame. All the girls in my class had their hair relaxed. Very few had natural kink, so I felt a lot more acceptable.

On chopping off ALL of her hair:

When I was about 18 or 19, I didn't have a job or anything, so it was really my parents paying for my hair. So I was once asking for some more money to get my hair done and my dad joked, "Why don't you just cut it all off?" And a few months later, I thought to myself, Why don't I? I went into the hair salon, and I said, "Let's cut it off." It was almost a dare to myself: Can I live without hair? He shaved it right off. It was so scary but so liberating because I went completely bald.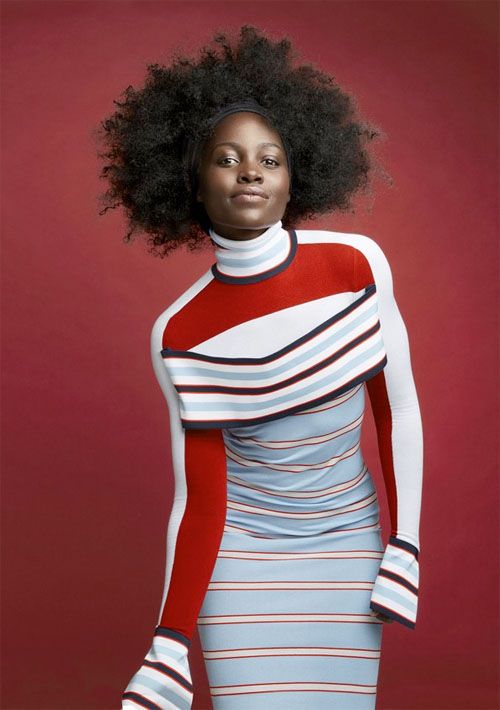 On learning to love her hair texture:

Now I love my hair. I love it because I've also been able to really embrace the stuff it can do. It's like clay in the right hands. Clay can be dirt in the wrong hands, but clay can be art in the right hands. Being able to have that kind of playtime with Vernon to create different things has inspired me.

On the hair terminology she prefers:

Well, I'm not an authority on this. But the term "African-American hair" is inaccurate because I'm not African-American. And I think the term "African-American" is often used as a racial term when it's a cultural group that does not encompass every single person of African descent. So there's that. So when you say "African-American," you're not actually addressing what you think you're addressing. That's a national identification, and it cannot be about the hair. I like the term "kinky." Some people don't like that term, but when I think about my hair, I think of it as African kinky hair. But I'm not really in deep with the politics of it all and the language choice. I speak just from my own experience or my own preference. Curly hair differs so much.
Can you relate to Lupita's hair struggle growing up? We sure can. Share your hair story in the comments.
You can read her full interview here.
Photos: Patrick Demarchelier via ALLURE