Our YBF ladies are already proving 2018 will be another successful year in entertainment. Find out what Ava DuVernay, Teyonah Parris and Yvonne Orji have coming down the pipeline, plus find out which YBF ladies are going behind-the-scenes inside…
Get ready for all of this #BlackGirlMagic!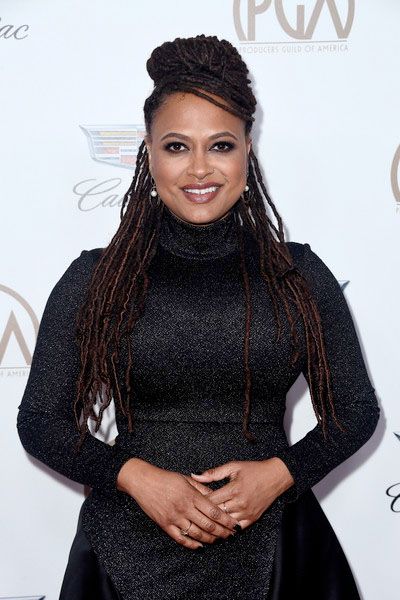 Ava DuVernay is looking to continue her television work, following OWN's successful "Queen Sugar" series.
CBS just picked up a drama series backed by the fab directress and film writer Greg Berlanti. It's reported Caitlin Parrish and Erica Weiss will join forces to write (and produce) the series that will "explore what happens after a white cop in Chicago mistakenly shoots and kills a black doctor." Plot twist. It will shed light on the three different families that all have connections to the case and let viewers see the story from each perspective.
No word on the title just yet. Warner Bros. Television is the production studio behind the project.
By the way, CBS also picked up that series based on former U.S. Attorney General Eric Holder's life.
Another YBF chick with a new project....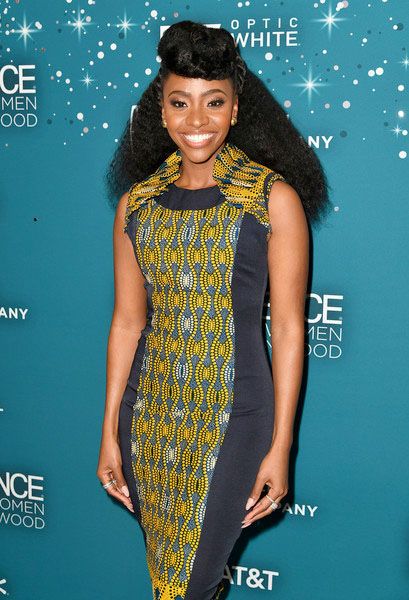 "Survivor's Remorse" alum Teyonah Parrish just nabbed her very own lead role in an upcoming series.
The YBF actress is the female lead in a CBS drama pilot titled "Murder." And based on the title, we can expect Teyonah to be in a whole world of trouble...or heartache.
According to Deadline:
Written by Amanda Green, this new take on the investigative drama explores crime through the unique and often-conflicting perspectives of cops and killers, witnesses and victims, friends and family. Shot like a true-crime documentary, the series invites the audience inside the emotional journey of an investigation, allowing them to discern the truth and judge the suspects' guilt or innocence for themselves.

Lin Pictures' Dan Lin executive produces Murder with Green; Lindsey Liberatore co-exec produces. Lin Pictures produces in association with Warner Bros. TV and CBS Television Studios.
Also coming down the pipeline, the Chi-raq actress has signed on to star in Barry Jenkins' If Beale Street Could Talk, adapted from the James Baldwin novel.
Get those coins Teyonah.
Also...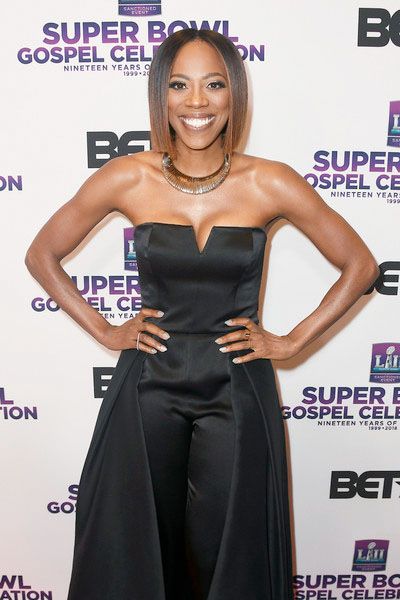 Yvonne Orji is about to switch it up and show us what she's really made of.
The "Insecure" star will be starring in an upcoming sci-fi film titled Spontaneous, a new flick from Awesomeness Films.
Yvonne will join previously announced cast members Hayley Law, Charlie Plummer and Katherine Langford. Piper Perabo and Rob Huebel have also been announced to round out the cast.
Shadow & Act has the synopsis:
Mara Carlye (Langford), whose life is forever changed when students in her senior class literally explode for no discernible reason. As students continue to pop like blood-filled balloons and the town descends into both chaos and apathy, Mara and her friends stay close together as they await possible combustion – wondering what part of life is worth living if it might end suddenly.
Yvonne will be using her detective skills as she will play Special Agent Rosetti, "who is investigating the combustions taking place." It'll be interesting to see her in another role other than Issa's best friend "Molly."
If you haven't heard, she'll be starring in Night School with Kevin Hart& Tiffany Haddish as well.
About those director chairs...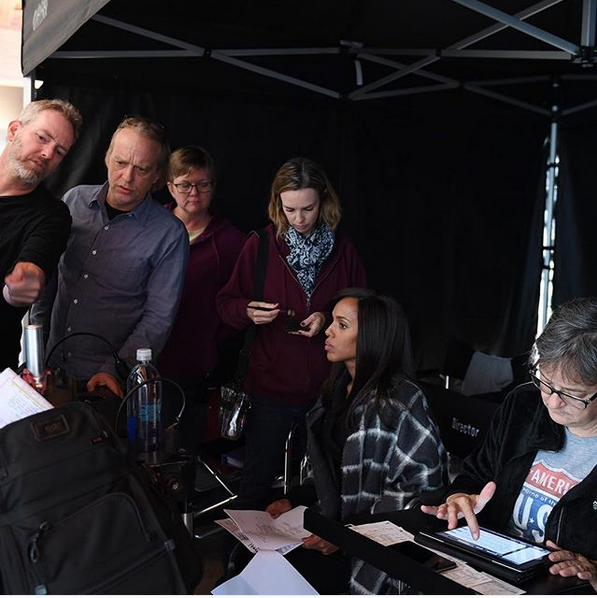 Not only is Kerry leading "Scandal," she's also working behind the scenes. If you didn't know, the 41-year-old actress was in the director's chair for the last episode of "Scandal," directing her co-stars to fulfill her vision. 
Her co-star Scott Foley, who has directed "Scandal" before, did a video where he shared what tidbits Kerry gave him during his scenes for the episode. Check it:
And then are notes from @scottkfoley. #KerryDirectsScandalpic.twitter.com/F9SerYvEyf

— kerry washington (@kerrywashington) February 2, 2018
Basically, she wanted everyone to pick up the pace. Ha!
Kerry isn't the only YBF star to direct an episode that she stars in...
"black-ish" actress Tracee Ellis Ross is set to direct an episode of the ABC comedy that will air later in the season. The 45-year-old has a little directing experience under her belt, but she has not directed an episode of "black-ish"...until now.
"I'm so excited to share that I'm directing episode 21 of black-ish this season!,"Trace told PEOPLE. "It's not my first time directing, but it's my first time directing here. I've gotta be honest: I'm a little bit nervous because I heard Tracee Ellis Ross only likes to receive direction in a whisper tone, while Anthony Anderson only likes direction given through song. … All jokes aside, I'm really looking forward to working with my TV family in a new capacity."
Nice! 
In other news, Dulé Hill will be upped to series regular on "Suits" season 8 after Megan Markle's departure. Congrats!
Photos: Getty/Kerry's IG