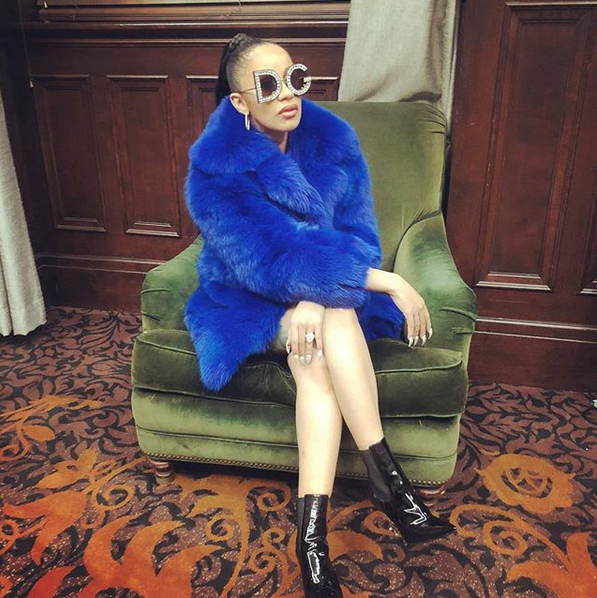 Cardi B says she's not pregnant, but her belly has some people thinking otherwise. See her latest flicks, plus find out why club owners are beefing up security before Cardi's hosting gigs inside….
Cardi B already told y'all she's not pregnant. A few days ago, a fan mentioned she may be pregnant with her fiancé Offset's baby, but she popped back sayingt:
It's possible. We all know how it is when you start gaining weight in a relationship, even though she doesn't look drastically different to us.  And new money also means crazy hectic schedules, good food, and less time to be balanced.
Today, a few new flicks of the "Bartier Cardi" rapper have surfaced and folks are CONVINCED she's carrying a baby.
She hit the stage in a catsuit in Trinidad last night and you can see...something.  It could be a food baby for all we know.  Then, there's another flick of her backstage that has everyone speculating she may, in fact, be prego. Check it:
Hmm...what do you think? Baby bump or nah?
In other news...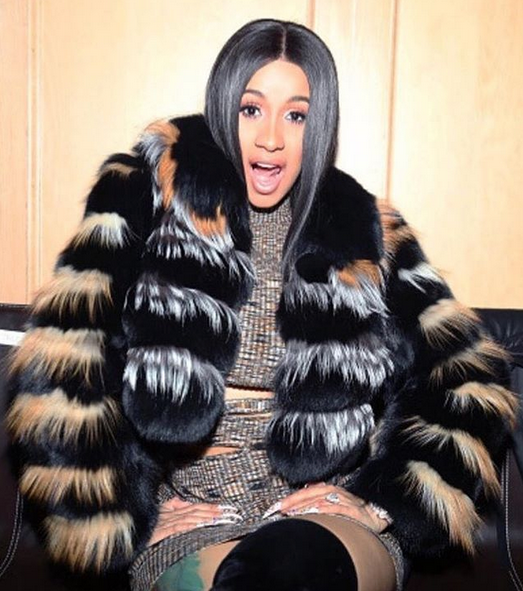 It's being reported L.A. nightclub owners are beefing up security for the Cardi B events. Why? Well, apparently some ish popped off on social media where Crips have been sending her death threats.
The "Bodak Yellow" rapper is scheduled to host at three different clubs -- Murano, Penthouse and Ace of Diamonds -- during NBA All-Star Weekend next weekend. So, the clubs (all under the same ownership) aren't taking the threats lightly and have tripled security measures to keep the violence nonexistent. Off-duty cops have also been hired to work the clubs.
It all started when she posted a picture of her in a blue fur coat (atop) and captioned, "I hate wearing Flue."
We all know - thanks to just common culture or Issa Rae's neighbor on "Insecure" - Crips and Bloods can't stand wearing the other gang's colors or saying words that start with the letter of the other's gang.
As of now, Cardi doesn't seem bothered by it all. She's just trying to get her reported $250K bag for her hosting duties.
Photos: Cardi's IG