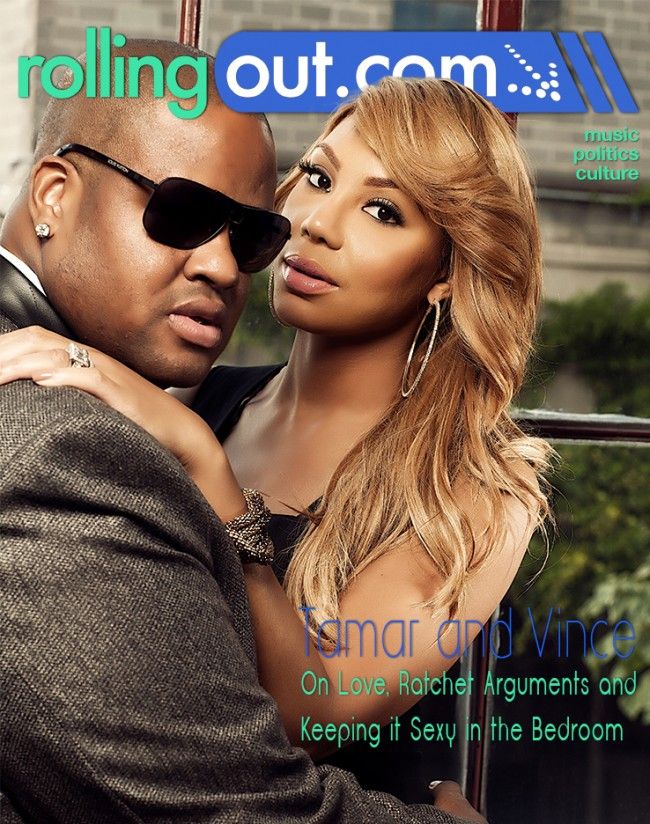 Vincent Herbert and Tamar Braxton, one of reality tv's favorite couples, posed for a lovey-dovey photoshoot in ROLLING OUT's latest issue.  See the pics and find out what Tamar says about her upcoming album inside.
Tamar Braxton and her husband Vincent Herbert, who star in the hit reality show "Tamar & Vince," chatted it up with ROLLING OUT Magazine about keeping the spark alive and what's going on with Tamar's music project. Here are the highlights:
Vince, you have a proven track record in music. Tamar is ready to put her album out now. So what's keeping her album from being released?

Vince: There is no big thing holding us down. I just think when you're making any record, you want to make sure you did the best job. So when we put the record out, it represents what she stands for, what my record label stands for, and make sure she puts her best foot forward. You want to make a great album and you want to take your time and really make sure that you choose the right songs, and try to make sure that it's something that your fans will love. You don't want to throw something together and throw it out there and it's horrible. That's not representing myself or her. I wanted her to really have a good shot at what she is trying to accomplish.

Tamar, you have been doing music all your life. What's going to make your album really stand out?

Tamar: I really don't think about anybody else. That's not because I want to be cocky or because I think I'm better than anybody else. I don't want to get caught up in what everybody else is doing. I just make sure I do the music that I'm proud of, and music that I feel like I want to portray. … You know the music that I believe in, and it has nothing to do with anybody else. I don't look at my music career as I want to be better than Brandi or Monica. We are all great singers in our own right. We're talented and that's just the bottom line. They do what they do, and I do what I do.

Tamar, how can couples prevent things from becoming dull in the bedroom and what keeps that spark alive?

Tamar: Vince and I are really good friends and we keep our lives and communication open. On top of that, I just feel like it's important to remain a lady. I don't think you should always have your head in a do-rag and a scarf. You should remain the girl they saw [on] date night. There's nothing wrong with going to bed looking pretty or just as good as you do during the day. The communication is the really sexy part of a relationship. Because when you feel like they can just talk to you, it's very attractive. … You don't have to dress up, but don't go to bed looking crazy.

 
Check out the photos here: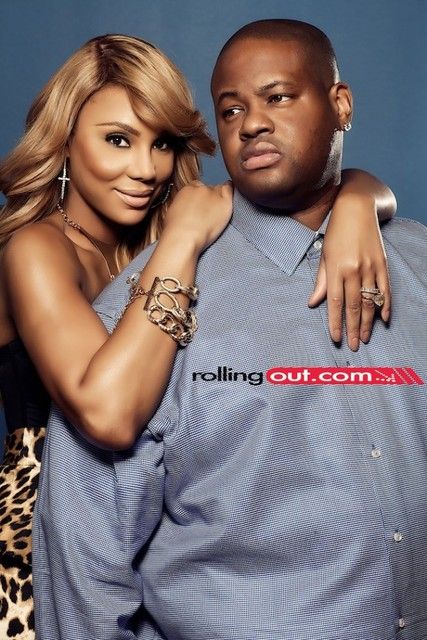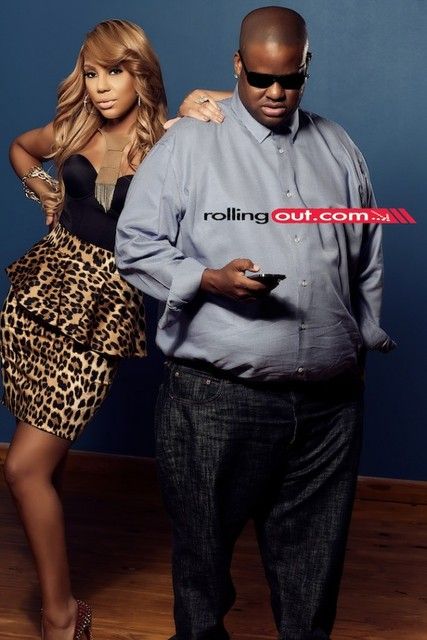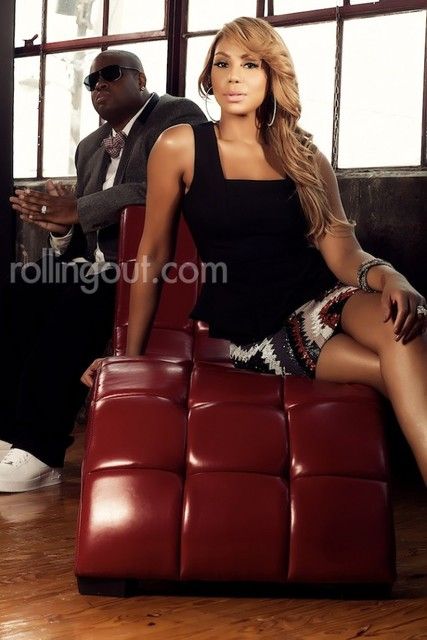 Also in the mag, Vince talked about redesigning his life and getting healthier.  He said, "At the end of the day, my health comes first and I really think a lot of times it took me a minute to realize that. I just take my time and make sure that I go to my doctor appointments and eat right, and really just take my time and put that first before anything else."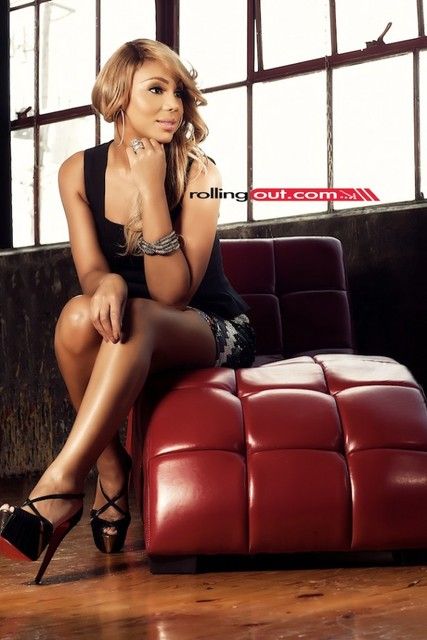 BONUS: Last night, things heated up between the couple on "Tamar & Vince" as they clashed about Vince's health & Tamar "leaving him" for a few hours at the hospital.  Watch it here:
Photos via DeWayne Rogers for Steed Media Service