Christina Milian rocked an eye-catching outfit while hitting the ATM in L.A. yesterday.  Decide if we love her furry cut-out sweater & hair chain look inside...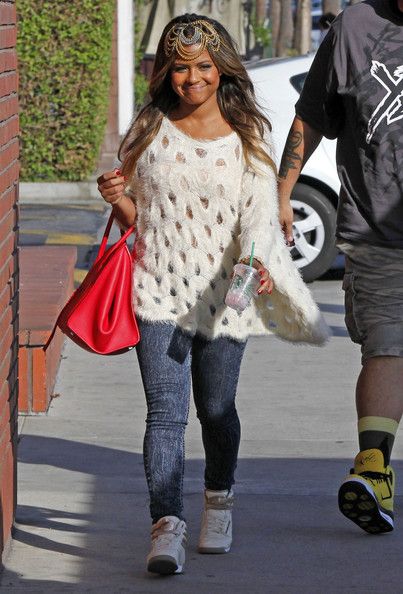 Singer/actress Christina Milian threw on her vintage style skinny jeans and sneakers to hit the ATM yesterday.  But it was her over sized cut-out sweater made of mohair-like material and hair accessory made of chains that made us raise an eyebrow.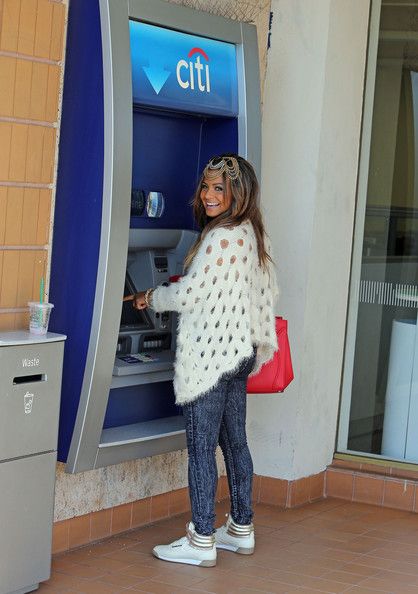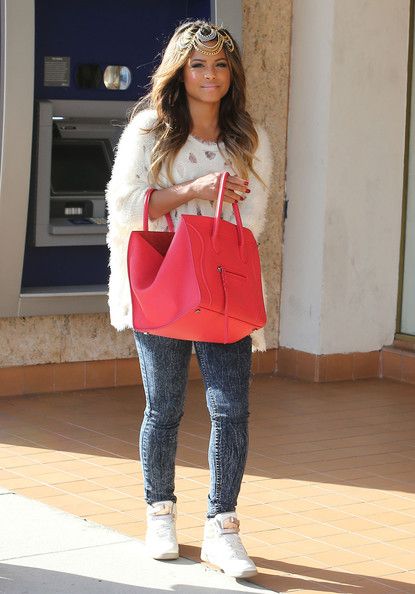 The newest Baggage Claim actress brightened up her gold & white themed look with an eye popping red Celine bag.  So...
DO WE LOVE IT?!