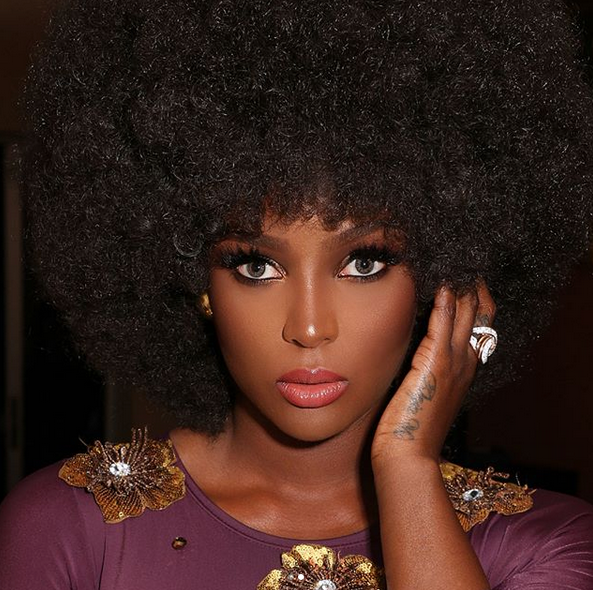 Amara La Negra's interview with Power 105's "The Breakfast Club" has everyone talking (and dragging) about colorism. Get the deets inside…
Amara La Negra has everyone talking after her sitdown with Power 105's "The Breakfast Club." She's an Afro-Latina artist who has been making headlines over her colorism issue with her co-star Young Hollywood.  We're sure you remember. The "producer", who says afros cannot be elegant, told her to be "more Beyonce, less Macy Gray" and he also called her a Nutella Queen. Sighs...
We knew this Breakfast Club interview was going to be many things just by the way it started.
The first question Charlamagne tha God asked her was, "What are you? Racewise?"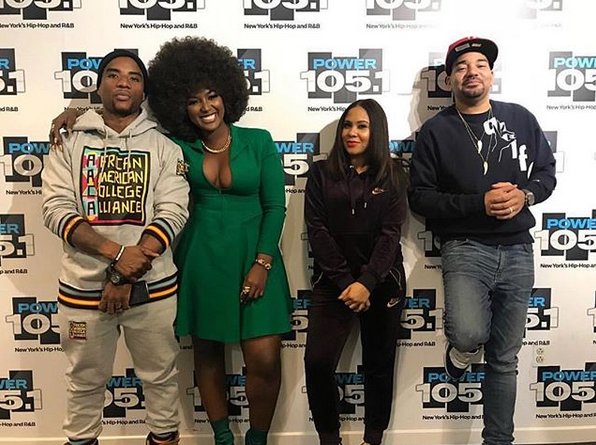 The Afro-rocking reality star replied she was Dominican and identified herself as an Afro-Latina. That's when DJ Envy chimed in with what some are calling ignorance, asking her "What is Afro-Latina? I thought it was half-black and something else, half-Latina."
He then brought up the issue, in his opinion, of Dominicans not really messing with blacks or Puerto Ricans.
However, Amara kept her cool and continued to explain why colorism is such a huge issue in the Latin community. Not only that, she mentioned her fellow Dominican artist Cardi B is accepted more because she has lighter skin.
Charlamagne said if there was really an issue with colorism in the Afro-Latina community, then how did Cardi B. "make it"?
Y'all know that ruffeled some feathers as well.
Peep the interview below:
Well, Cardi's younger sister Hennessy caught wind of Amara's remarks about the "Bodak Yellow" artist and decided to offer up a response. In a series of posts (that she took down), Hennessy explained that Cardi's success has nothing to do with the color of the skin and everything to do with her talent.
Check out her explosive response below: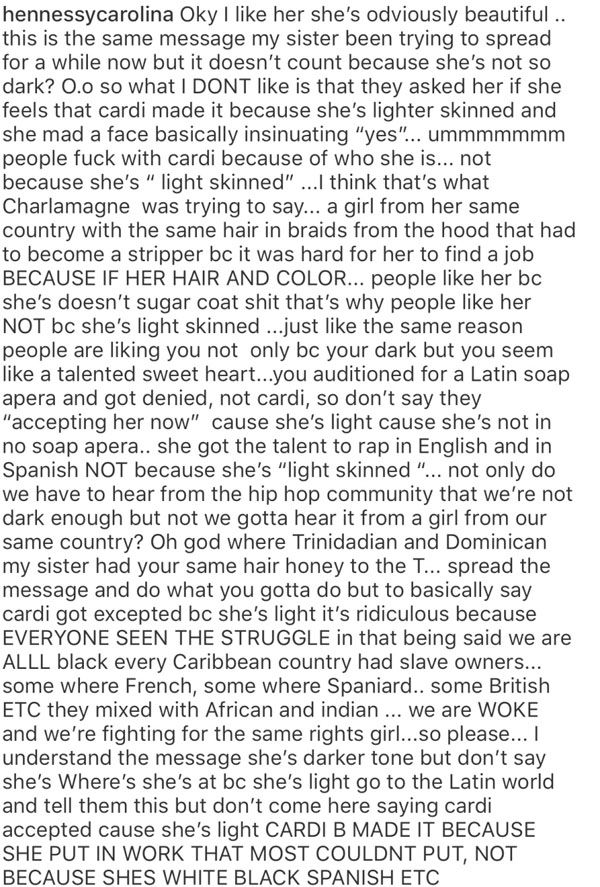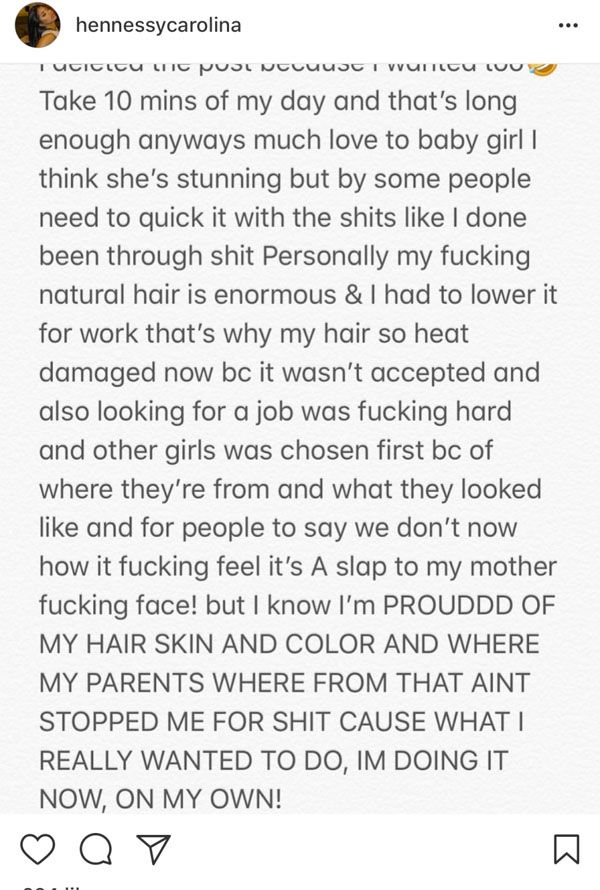 Seeing things were getting out of hand, Amara hopped in her comments to explain what she meant and that she wasn't coming for Cardi at all.  Simply pointing out that her skin tone very likely aided in people quickly accepting her, which aided in her come up (seeing that she's not the only Latina rapper who can also speak and rap in spanish in these streets).


Also....
Actor Laz Alonso, who identifies as Afro-Latino, also came to Amara's defense in Charlamagne's Instagram comments. He wrote:
"U my guy, but to question colorism in latin America because Cardi B made it is like questioning it in America because Will Smith did. The problem exists, turn on Telemundo, Univision, or look for any black women latin female artists on any latin awards shows. U won't find them. The problem is worse in Latin America than it is here."
Following an online exchange, Laz and Charlamagne spoke on the phone where they were both able to articulate themselves and explain what they meant exactly:
Well good for them for having a healthy conversation about an issue that clearly is a problem in most communities.
Photos: Amara's IG/Charlamagne's IG