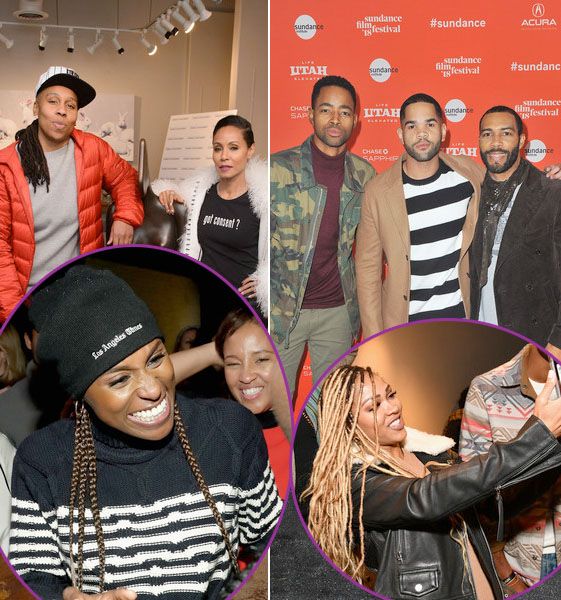 Celebs are invading Park City, Salt Lake City for the 2018 Sundance Film Festival. Peep flicks of Issa Rae, Meagan Good, Omari Hardwick, Jada Pinkett Smith, Lena Waithe, Jay Ellis and tons more inside…
The 2018 Sundance Film Festival is underway, and it's where the work of independent storytellers is put on front street.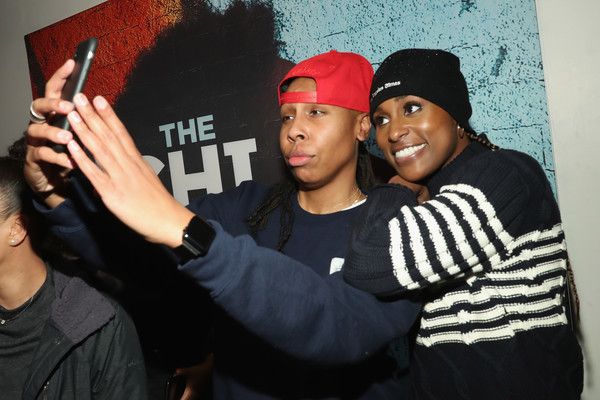 When "The Chi" meets "Insecure!"
Two of our faves linked up to party it up at SHOWTIME and Amazon Channels' bash held at the IMDb Studio during the 2018 Sundance Film Festival. "The Chi" creator/EP Lena Waite and "Insecure" creator/star Issa Rae cut up before whipping out their phones for a selfie together…because what's an event without a selfie with your fave?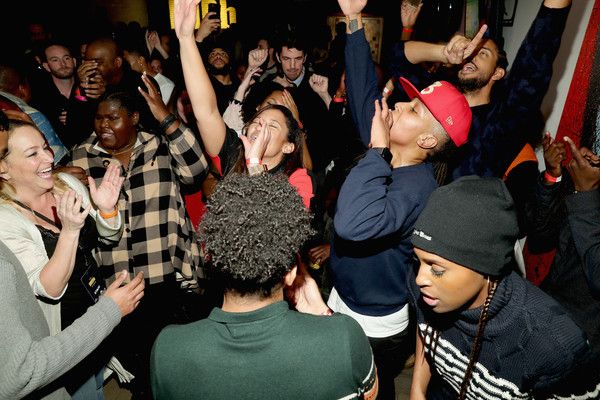 And the party looked LIT AF!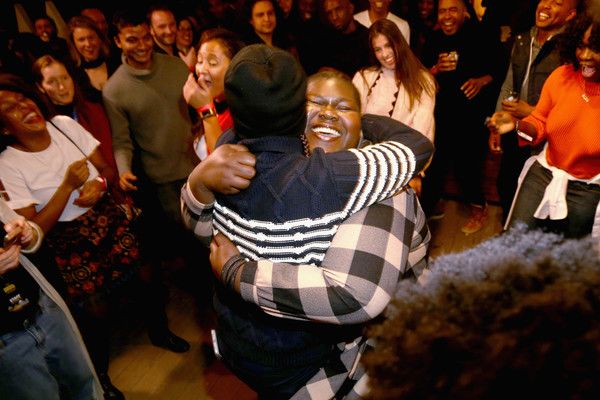 "Empire" star Gabourey Sidibe was in the mix and made sure to get her hug from Issa during the festivities.
Fun times.
At another party...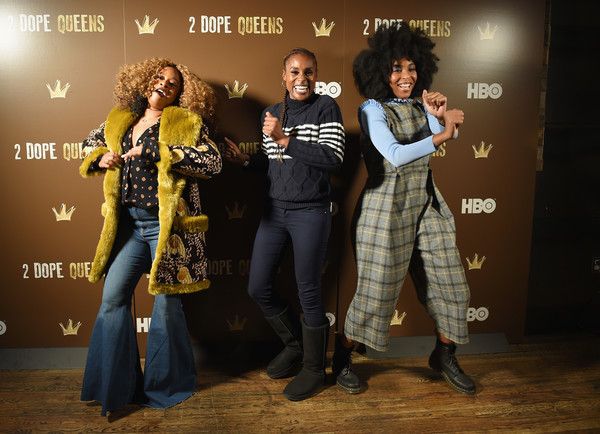 Black girl power!
Issa made her way to HBO's "2 Dope Queens" winter soiree during Sundance at Riverhorse On Main to snap it up with the show's stars Phoebe Robinson and Jessica Williams.
Phoebe and Jessica turned their popular "2 Dope Queens" podcast (launched in 2015) into a four-part HBO special, which include the titles "New York," "Hair," "Hot Peen," and "Blerds."
The specials have been divided into four themed hours, each directed by Tig Notaro, a friend of the podcast. Critics were sent the "New York" and "Hair" episodes, but you'll have to wait for the installments on "Hot Peen" and "Blerds."
"2 Dope Queens" premieres February 2nd on HBO.
Elsewhere...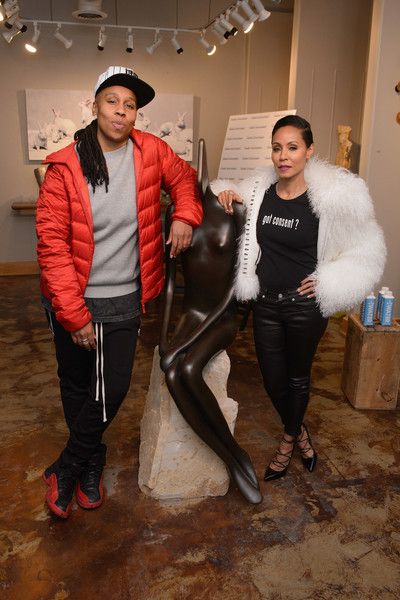 Not only are movies and TV shows screened at the Sundance Film Festival, there are also several panel discussions that take place.
Will and Jada Pinkett Smith Family Foundation hosted a panel titled Broadening the Lens: Perspective on Diverse Storytelling, chatting about the importance of having diversified stories be told.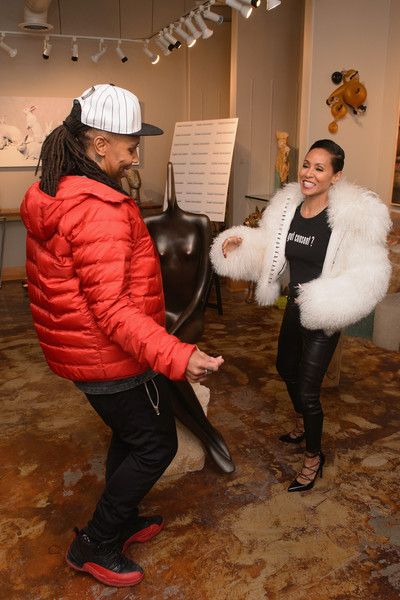 As expected, Jada was in attendance and she caught up with Lena before taking their seats on the panel.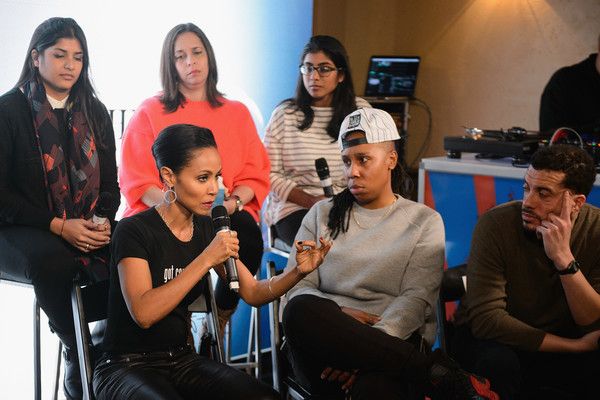 Jada, Lena and Oscar winning producer Ezra Edelman were tapped to speak on the panel.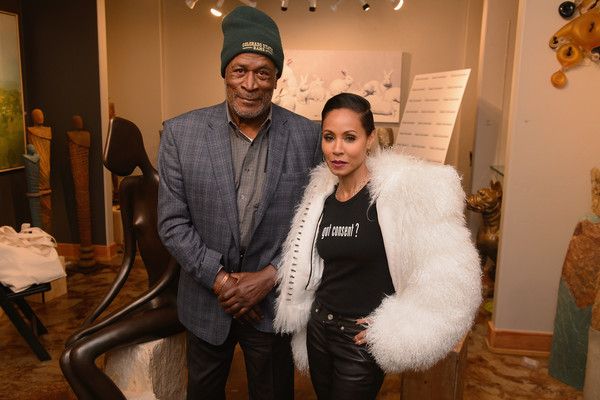 Coming to America star John Amos was also in the mix.
At another event...
The stars of a new romance film were all smiles on the carpet.
Stars Samantha Tanner, Jay Ellis, Dijon Talton, Omari Hardwick, Meagan Good and director Qasim Basir were front and center for the A Boy, A Girl, A Dream premiere held at the Park City Library.
A Boy, A Girl, A Dreamtells the story about a LA club promoter named Cass (played by Omari Hardwick) who takes a thrilling and emotional journey with a Midwestern visitor named Free (played by Meagan Good) on the night of the 2016 presidential election. Free challenges Cass to revisit his broken dreams as he pushes her to discover hers.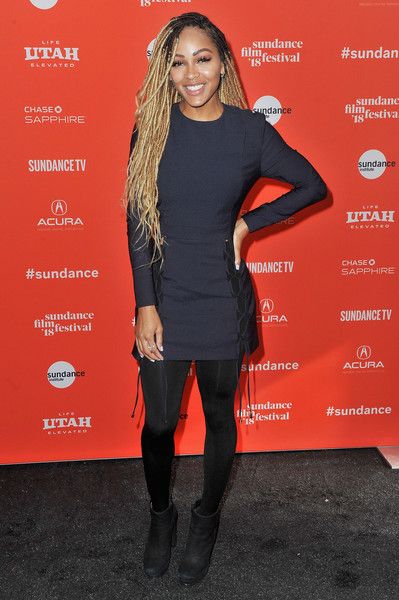 The cast sat down during The Vulture Spot event to dish about the indie film before having some fun snapping selfies: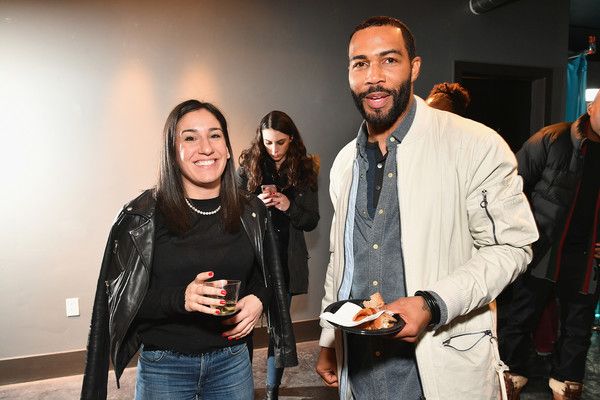 Making her rounds...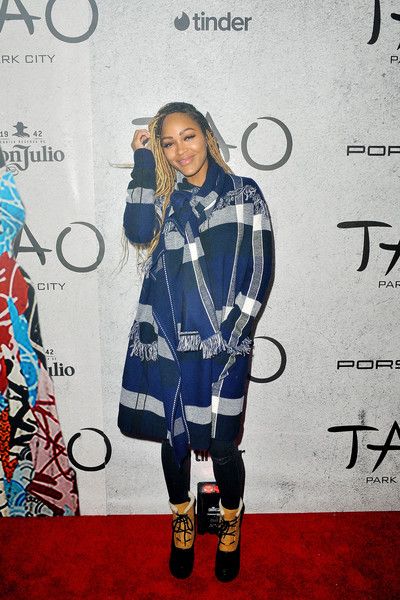 Meagan, who stars in Hulu's upcomingFoxy Brown series, hit up TAO Park City for some fun with her castmates.
At another Sundance event...
Rapper/actor Common rounded up a few of his friends for The House of Remy Martin sponsored celebration of the APEX Social Club at the WanderLuxxe House.
Film producer Mimi Valdes, "Page Six" co-host Bevy Smith, British hottie Idris Elba, actor Hunger Games actor Jeffrey Wright and BET CEO Debra Lee were in the mix for the turn up: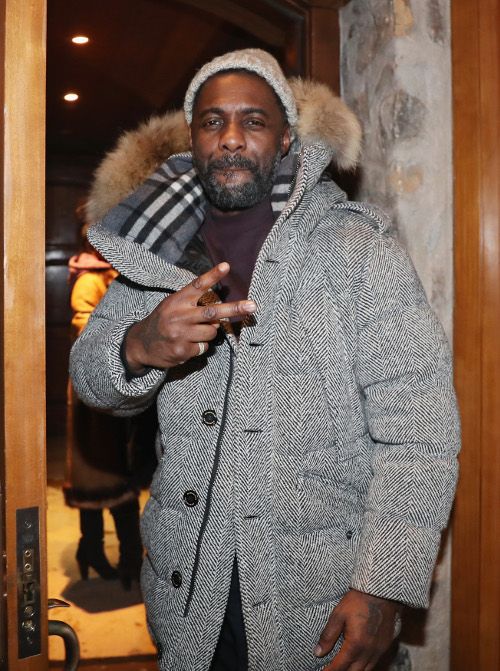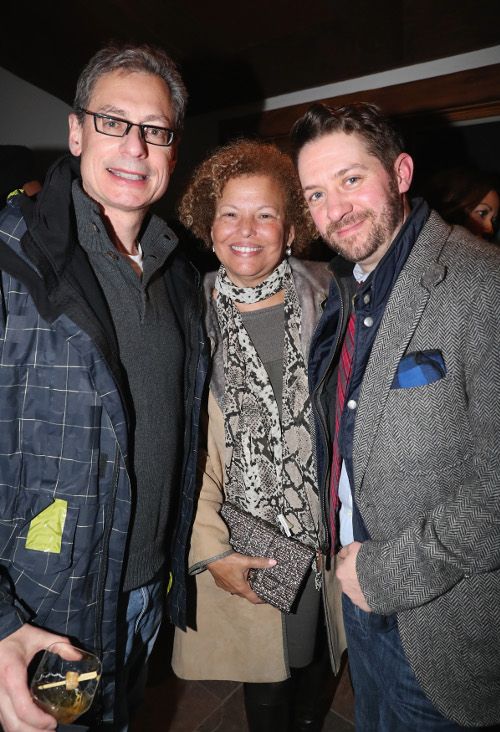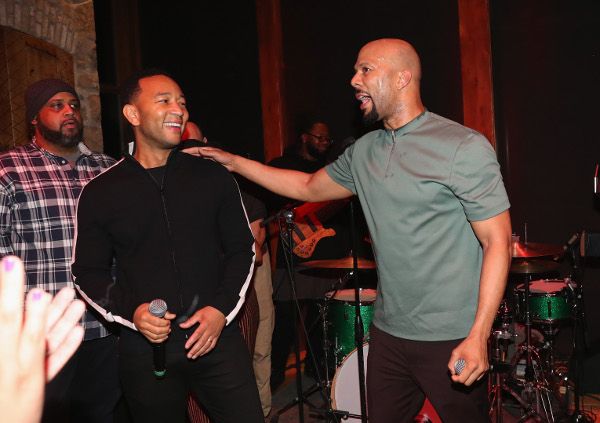 Singer John Legend, who won an Oscar with Commonfor their joint track "Glory," also popped up at the event and hit the stage alongside the Chi-town rapper. 
And he also hit up a different event the day before with wife Chrissy Teigen and daughter Luna.  Awww!
Octavia Spencer, who has been nominated for the Best Supporting Actress Academy Award, made her way to The Vulture Spot to chop it up with her castmates Jim Parsons, Claire Danes, Silas Howard, Priyanka Chopra about their new film A Kid Like Jake after its premiere screening.
Elsewhere...
Independent film producer Stephanie Allain, actress Tessa Thompson, and BET CEO Debra Lee chopped it up at the 'On One with Angela Rye' Presents: Black Women Are Leading The Revolution panel during the 2018 Sundance Film Festival held at Buona Vita.
"Westworld" actress Tessa Thompson nabbed a photo-op with CNN commentator/Common's girlfriend Angela Rye. We see Angela and Common are currently working at Sundance. #CoupledomGoals
And here's a group shot of everyone who was on the panel, including Chastity Lord, Rashad Robinson, Tessa Thompson, Debra Lee, Angela Rye, Stephanie Allain, Dawn Laguens and Brickson Diamond.
On the red carpet...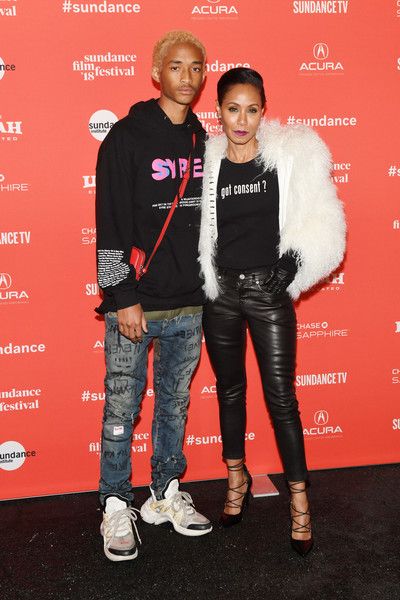 Jaden Smith is starring in a new movie about skateboarders titled Skate Kitchen. So, he brought his mother Jada Pinkett Smith along with him as his date for the movie's premiere.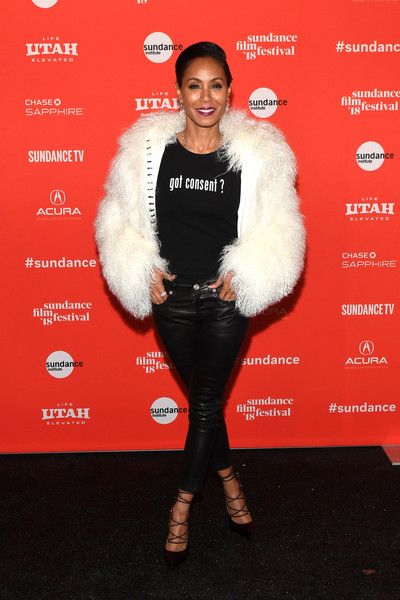 Looking fab while making a statement!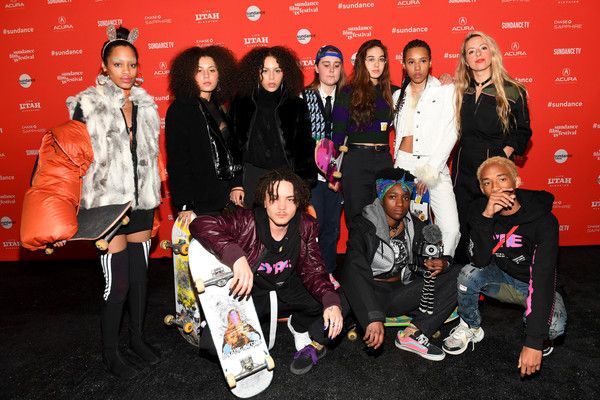 As he made his way down the carpet, he stopped for a group shot with his castmates.
"Atlanta" actor Lakeith Stanfield hit up several red carpets as he has a few new movies coming down the pipeline. Above, he hit the carpet for the world premiere of Netflix's Come Sunday film held at the Eccles Center Theatre before linking up with his castmates.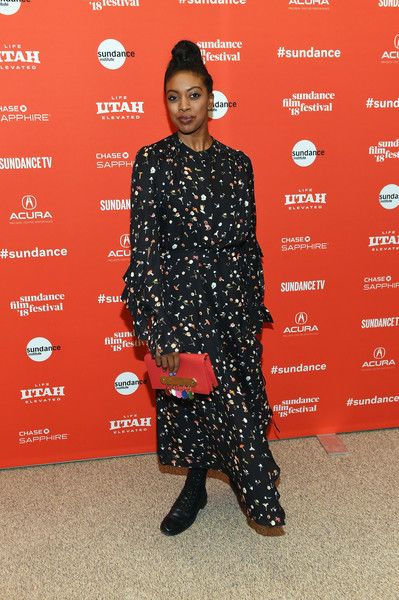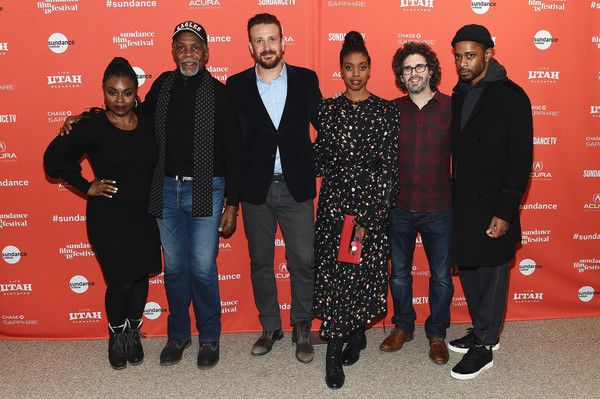 Rounding out the Come Sunday cast, Stacey Sargeant, Danny Glover, Jason Segel, Condola Rashad, and Joshua Marston were also in the mix. The drama tells the story about Evangelist Carlton Pearson (played by Chiwetel Ejiofor) who is ostracized by his church for preaching that there is no Hell.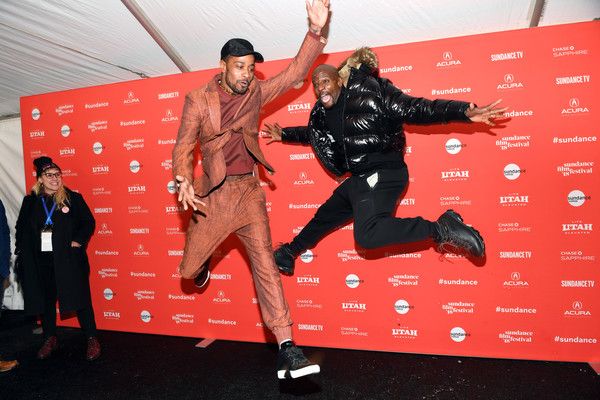 Lakeith also had some fun his co-star Terry Crews at the premiere of their new film, Sorry To Bother You, posing for Terry's signature red carpet move. Fun times.
By the way, Season 2 of "Atlanta" premieres March 1st at 10pm EST on FX.
Idris Elba will make his directorial debut for his new film Yardie, starring Mark Rhimo Smith (above). The crime drama was screened at Sundanace and actor Jason George came out to support.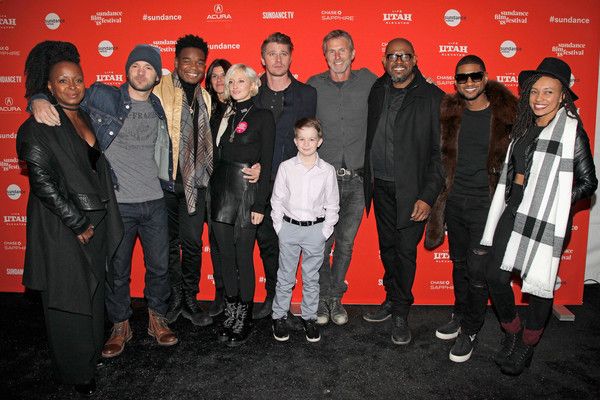 Forest Whitaker, Usher and their castmates hit the carpet for the Burden The Park premiere held at the Park City Library. The film is about a breakaway Ku Klux Klan member who takes refuge in a black church community.
THIS should be interesting.
At another event...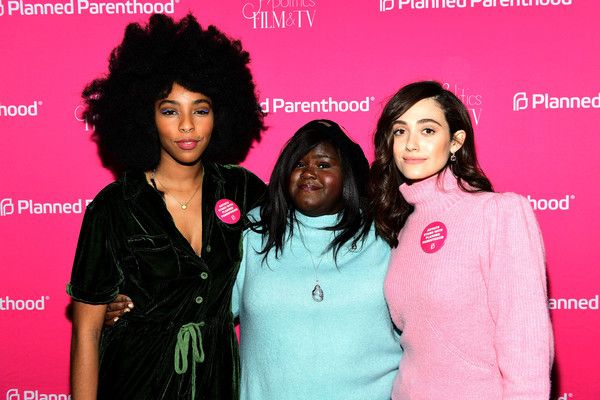 "2 Dope Girls" star Jessica Williams, "Empire" star Gabourey Sidibe, and "Shameless" starlet Emmy Rossum stepped out to attend Planned Parenthood's Politics, Film, And TV Reception, co-hosted by Refinery29 at O.P. Rockwell.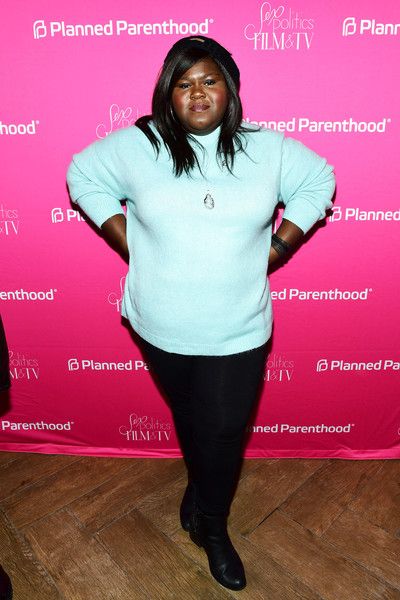 Gabby looks amazing as she continues on her weight loss journey.
Fab actress/playwright Danai Gurira also came out to chop it up.
At another event...
"The Quad" actress Anika Noni Rose flossed her new hue at the the DIRECTV Lodge presented by AT&T during Sundance Film with Carrie Keagan, Sam Levinson, Colman Domingo, Odessa Young, Suki Waterhouse, and Joel McHale.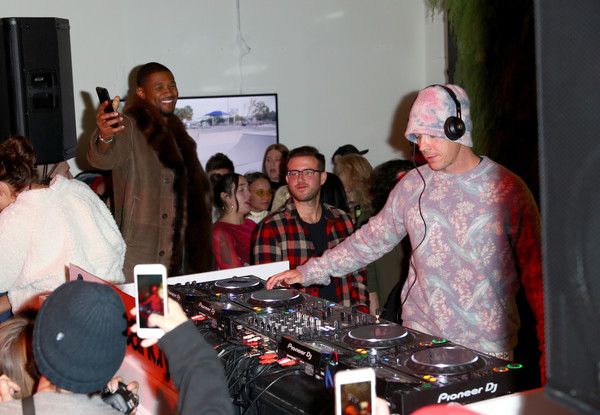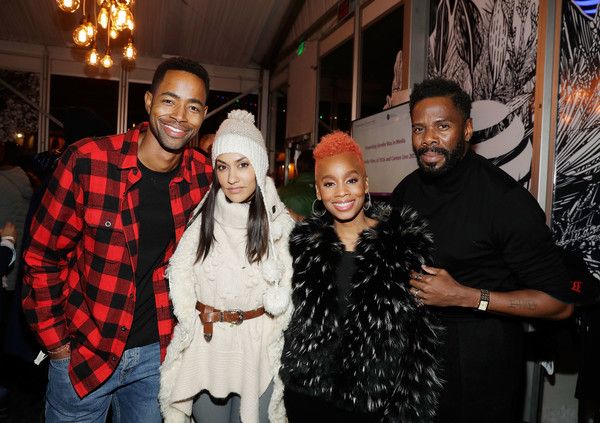 Jaden, the Black Eyed Peas,Usher,Jay Ellis, Janina Gavankar, and Colman Domingo were also in the mix for the fun.
Elsewhere...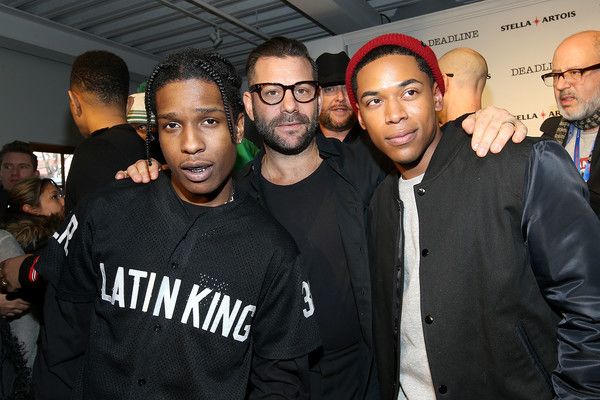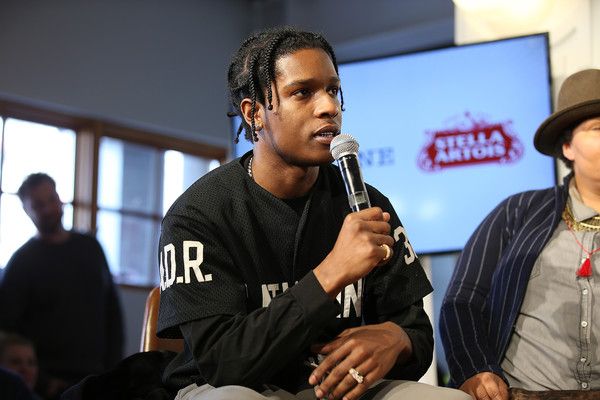 Rapper/actor ASAP Rocky and the cast of Monster participated in a live Q&A hosted by Stella Artois and Deadline.com at Cafe Artois during the Sundance Film Festival. 
John Legend's Get Lifted Film Co. partnered with Bron Studios and Tonik Productions to co-produce and finance the contemporary drama. So, it was no surprise to see him on the red carpet. 
'Grace.' @JohnLegend after @MonsterTheMovie Sundance premiere performing his new cut featured in the film. See this movie. @AnthonyMandler tells a story of our sons. @kelvharrjr lives it w/full breath. Beautiful much needed story for our half-blind times. https://t.co/KN6iteW0Uzpic.twitter.com/i2ChwjQBBq

— Jeffrey Wright (@jfreewright) January 23, 2018
Photos: Getty