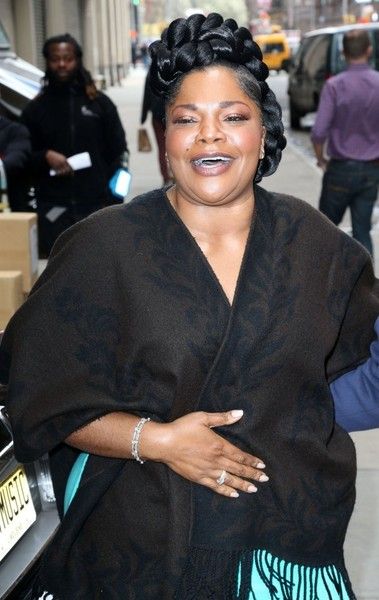 Mo'Nique is pissed at Netflix's low-ball offer, and now she's calling for a boycott because of what she calls "gender bias" and "color bias."  Decide if you co-sign what she's got to say inside...
On the heels of everybody getting called out for pay disparity in Hollywood and beyond, Netflix is on deck to catch some heat.  That is, if you believe comedienne Mo'Nique has a valid case.
The Oscar winner took to her social media to blast the major streaming network about the unfair offer they approached her with for a comedy special.
Mo'Nique says Netflix met with her about filming a new special...for $500,000.  She was taken aback because Amy Schumer - who plenty of folks don't think is all that funny - banked $11M out the gate for her special.  She actually got a couple million more after re-negotiating based on what her male counterparts like Dave Chappelle and Chris Rock were getting. 
Dave and Chris copped $20 million each for their deals.  Amy said she understands her resume and receipts aren't as string as Dave & Chris', so she wasn't necessarily asking for exactly what they received.  But she felt she did deserve more than $11M.
Mo says she raised the disparity issue just as Amy had, reminding Netflix of her Oscar win and LONG resume of stand up comedy.  She was allegedly told that her resumé doesn't matter.  The company remarked that Amy had just sold out Madison Square Garden and had a hit movie (Trainwreck).  Hence, her resumé.
Mo'Nique asked what is the difference between using Amy's resume as a reason to give her major mula, but not Mo'Nique's.
Sure, there's definitely a disparity here. But let's keep it 100. This industry is in the no-risk business.  It values popularity far more than legitimate talent. That value gets the benefit-of-the-doubt treatment - when it comes to how risky a person actually is - far more if you're a male or a white woman.
Netflix likely feels they just "know", or assume, Amy, Dave and Chris would bring in the necessary money to off-set their offer.  Unfortunately, they only feel comfortable with giving Mo $500K because that's all they "know" she'll bring in.
Did Mo'Nique play herself by not playing the industry game, continuing to do shows and staying relevant with the masses (much like Dave did after he walked away from a major Comedy Central offer)? Or is she totally right?
Photo: Getty