Actress Tia Mowry-Hardrict covers the latest issue issue of "FEARLESS" Magazine for which she also served as guest editor. Get the deets on what she talked about inside......
Gorgeous gal Tia Mowry-Hardrict is all about being Fearless.  And when you get blindsided by a network after you're thinking everything is A-OK with your HIT show, you've got to put on your big girl panties and keep it stepping.
Inside the mag, which she's covering in a pretty & bright orange fall look, Tia offers readers stories about her personal life and expresses the importance of staying true to yourself.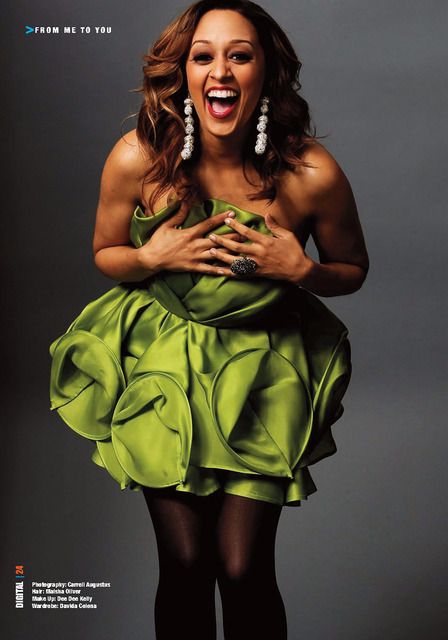 The "Oh, Baby" author tells readers "Always stay true to who you are. In this society, especially with women, they feel they have to change who they are to be liked in this world...stay true to who you are because God only made one of you."
FEARLESS Magazine Publisher, Arian Simone, was excited about working with Tia saying:
"We are honored to have Tia Mowry as our next guest editor. Tia brings a burst of fun energy to everything that she does; we are so pleased to have her with us again! She is an example of a young fly fabulous female who balances it all, husband, family, & career.

In other Tia news, she recently tweeted that she's joined the cast of the movie Baggage Claim.  "So excited I can finally share I have been added to line up of fox searchlights Baggage Claim More exciting news 2 come"
Congrats Tia!  And on the premiere of the new season of her reality show "Tia & Tamera" last night, we finally found out just why she had to leave "The Game".  Tia was told by her manager that BET wanted to change her regular and starring role as "Melanie" to recurring status.  And she could either leave completely before the next season, or take on the new status.  Tia decided to leave to free herself up for larger roles.
Photos by Carrell