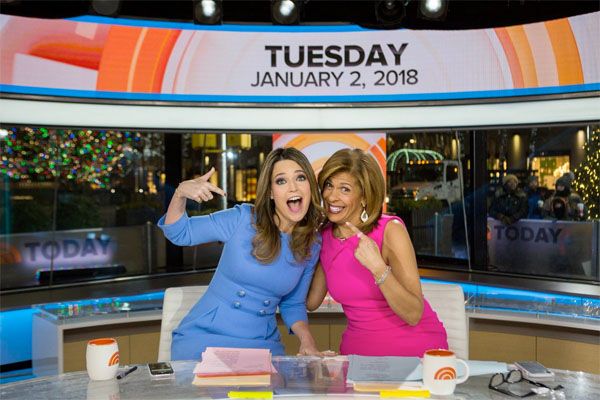 Out with the old, in with the new. Get some TV updates involving Hoda Kotb, Spike Lee's "She's Gotta Have It," and "White Famous" inside…
2018 is starting off with a BANG....for Hoda Kotb at least.
The 53-year-old has replaced longtime co-anchor Matt Lauer after he was fired after his sexual assault scandal surfaced. She'll be bringing the morning news alongside Savannah Guthrie. Oh, and she will still do her long running morning show with Kathie Lee Gifford in the 10AM hour. Upgrade indeed!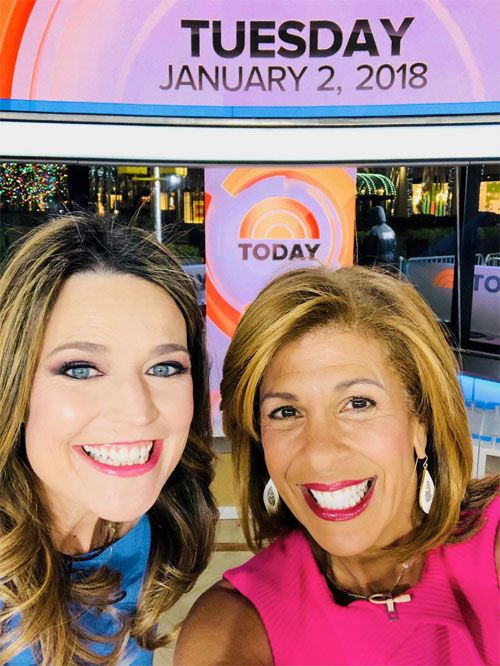 She SO deserves it as she is a 20-year NBC News veteran. Woot!
The new mom joined NBC News in 1998 as a correspondent for Dateline. She has been hosting alongside Kathie Lee Gifford for their 10AM segment since 2008 and she also hosts The Hoda Show on SiriusXM.
"Over the past several weeks, Hoda has seamlessly stepped into the co-anchor role alongside Savannah, and the two have quickly hit the ground running," NBC News Group chairman Andy Lack wrote in an email to staffers. "They have an undeniable connection with each other and most importantly, with viewers, a hallmark of Today."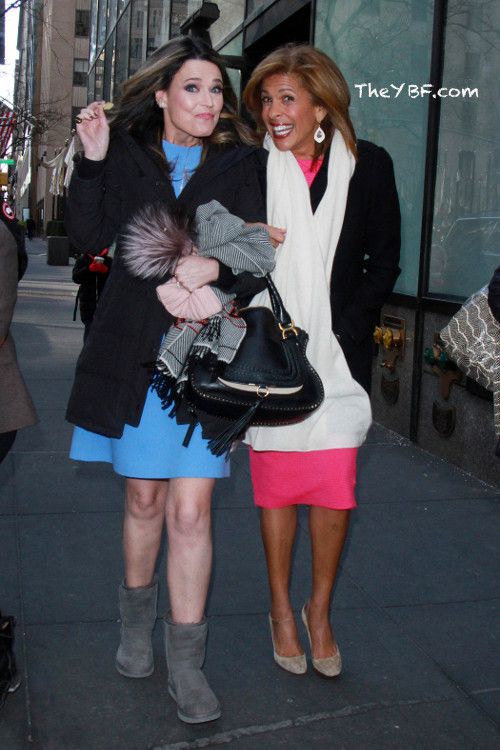 Peep the announcement below:
.@SavannahGuthrie announces @HodaKotb will be co-anchor of TODAY. #SavannahHodaTODAYpic.twitter.com/B64n2FmCwq

— TODAY (@TODAYshow) January 2, 2018
Meanwhile, her co-workers are just as excited for Hoda and her new promotion:
"It could not happen to a sweeter, better, more beloved person."-@KathieLGifford congratulates @HodaKotbpic.twitter.com/Iw4wmHbOAa

— TODAY (@TODAYshow) January 2, 2018
And get this...Matt Lauer is even excited about her new gig!
"He was sweet this morning. Certain texts popped up, and there was one from Matt: 'Congratulations!'" Hoda told E! News between segments this morning. "And he said some nice words."
Congrats Hoda!  It's about time women of color get recognized for their CONSISTENT hard work.
In other television news...
It's official!
Our newest Netflix obsession, "She's Gotta Have It," will be returning with a second season.
Spike Lee, the show's creator, made the announcement that the TV adaptation of Spike's 1986 indie film will be back for another season via Instagram to celebrate the New Year. Check it:
The series, a spin-off of the original 80's movie, follows 20-something Brooklynite Nola Darling as she struggles to define herself while dividing her time amongst three male lovers (judge her NOT!), her friends and her career.
DeWanda Wise, who plays the lead character Nola Darling, also took to social media to express how ecstatic she is that the show ill be returning for another season:
If you haven't watched it yet, you need to. It's SO good and SO necessary.
In other TV news...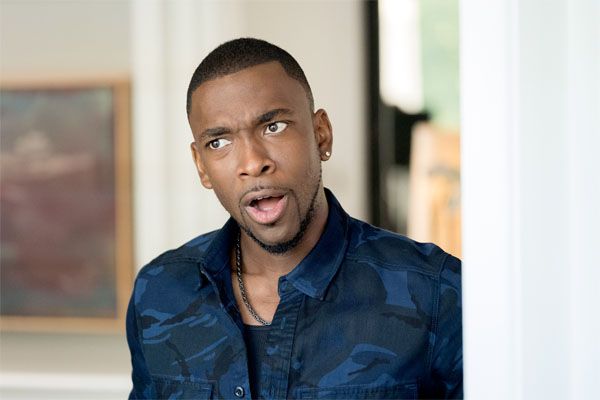 Well, this isn't the news Jay Pharoah wanted to hear for the new year.
Showtime has decided to pull the plug on his comedy series "White Famous" after one season.
"White Famous," which was based on Jamie Foxx's personal experiences coming up in the business, followed a young, black comedian (played by Jay) who starts to cross over into mainstream where he becomes "white famous" while trying to maintain his credibility in the black community.
Apparently, the powers that be weren't feeling it, so they gave the show the axe.
You ain't gonna make money working for the motherphucker..you got to BE THE MOTHERPHUCKER

— Jay Pharoah (@JayPharoah) January 2, 2018
Don't feel badly for Jay though. He's currently filming a new movie titled #Twominutesoffame and he has a drama-thriller titled Unsane hitting theaters March 23rd.
Photos: Instar/Today's Twitter/Hoda's Twitter/Netflix/Showtime