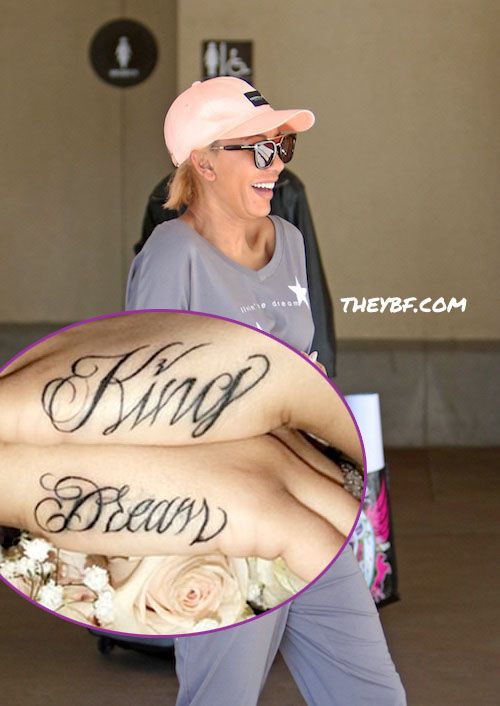 Mel B and Stephen Belafonte are officially divorced, and chick clearly couldn't be happier. Peep new pics of her smiling from ear to ear, see her ex-husband all up on a new chick, and check out Blac Chyna's new cover up tattoo inside…
Well look who is HAPPY as pie!
Now that Mel B's nasty divorce from Stephen Belafonte is officially finalized, chick can breathe a little easier.
The former Spice Girl was spotted all smiles with her BFF Gary arriving at Burbank Airport after filming a new episode of "America's Got Talent" in Las Vegas. Mel could hardly contain herself from laughing so much.
Now, the pics were actually take a day before the divorce docs were officially finalized (December 14th), but she knew it was coming down the pipeline.
TMZ got a hold of the legal documents and they're reporting a judge granted finalized their divorce on December 15th. And we know Mel is happy because ish got NASTY.
All they have to do now is figure out how they'll divide the rest of their property.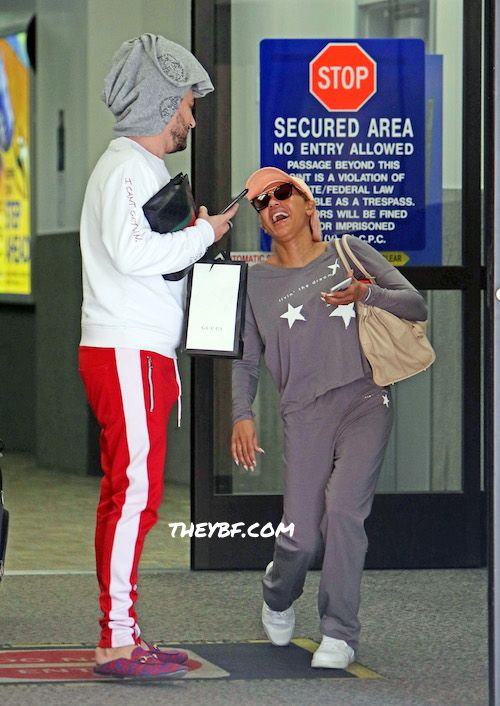 We previously told you the details in Mel and Stephen's divorce settlement. The "AGT" judge has to pay Stephen $15,000 a month in spousal support for three years. They'll share joint custody of their child and neither will have to pay child support. They will also split the proceeds from the sale of their $8.9 million Hollywood Hills mansion.
Meanwhile...
Newly single Stephen was spotted outside of Delilah in West Hollywood last night. He was also seen leaving Soho House in West Hollywood with a new chick the night his divorce was finalized. We saw the pics.  He opened the door for the mystery woman to get in his car and drove off into the night. Not surprised at all.
In other news...
It's still not clear whether Blac Chyna (above rocking Laurel DeWitt) and Future were actually dating, but she definitely got his name tattooed on her hand.
Well, that situationship fizzled before it really even got started.  And before she got with her now ex-fiance Rob Kardashian.  Now, Chy's ready to just have it as a distant memory. It looks like she had laser surgery to have to tattoo removed and then inked her daughter's name over it.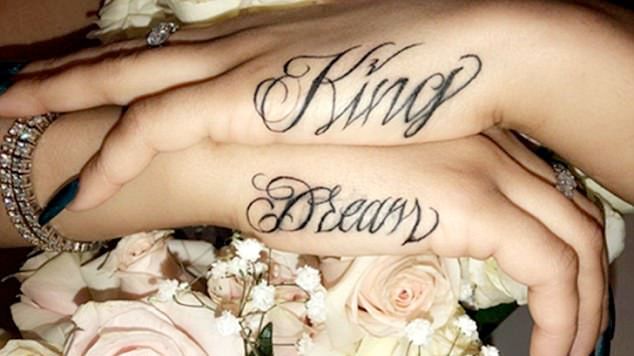 The Lash Boutique owner actually copped two new tattoos, paying tribute to her son King Cairo and her daughter Dream. If you look hard enough, you can still see Future's name under Dream's.
Here's what the tat looked like right when she started to have it removed:
She always denied dating Future, so we're not sure why she thought it was a good idea to get his name tatted on her body. Anyhoo, she has two babies to keep her busy now and hopefully can distract her from making another silly mistake.  We do hear she's in talks to get a reality show of her own though...
EXTRAS:
1. A white woman LIED about Oklahoma running back Rodney Anderson raping her. Apparently, she was mad because he wouldn't be her boyfriend.  Text message proof just leaked.  STORY
Photos: Splash/Instar/FameflyNet