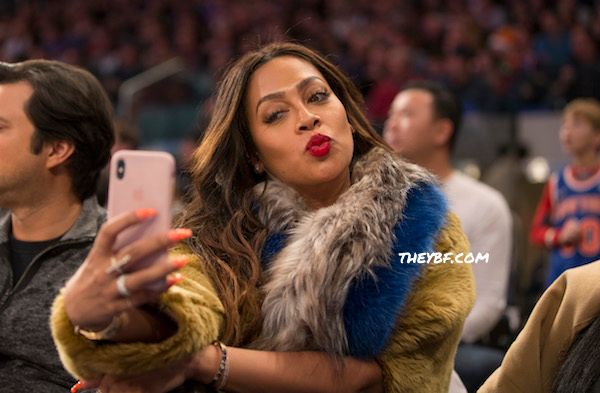 They may be estranged, but there's still love and support there it seems.  LaLa Anthony showed up at Carmelo's game last night to watch his big return to Madison Square Garden.  And she made sure to SLAY...
LaLa did what any woman wuld do when they're about to see their ex (or almost ex).  Slay TF out of a look and pull up to where they are: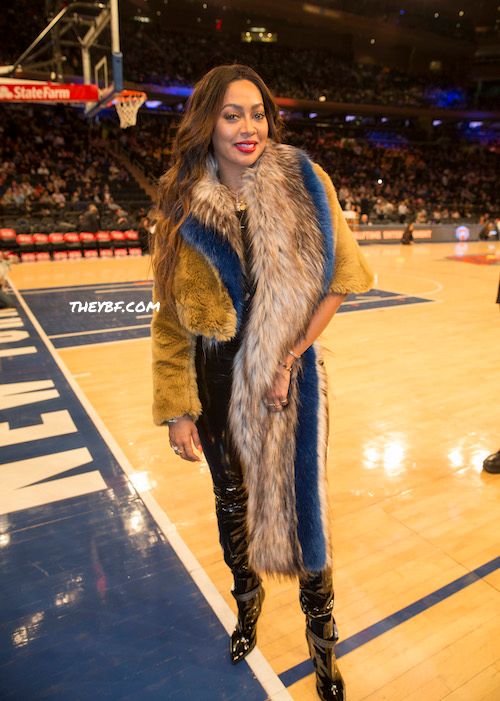 Carmelo Anthony returned home to the Garden last night for the first time as a member of the OKC Thunder.  He got a warm welcome from everyone it seems.  The arena played him a tribute video and fans went crazy over their quasi-hometown hero.
La, who separated from Carmelo back in April after news of his cheating AND an alleged side baby broke, was laced in patent leather pants, a blue and tan fur and long orange nails (still got the Knicks team spirit we see).
She was front and center on the sidelines.  But we couldn't help but notice this ish.
When you start lusting for your ex as soon as you see him: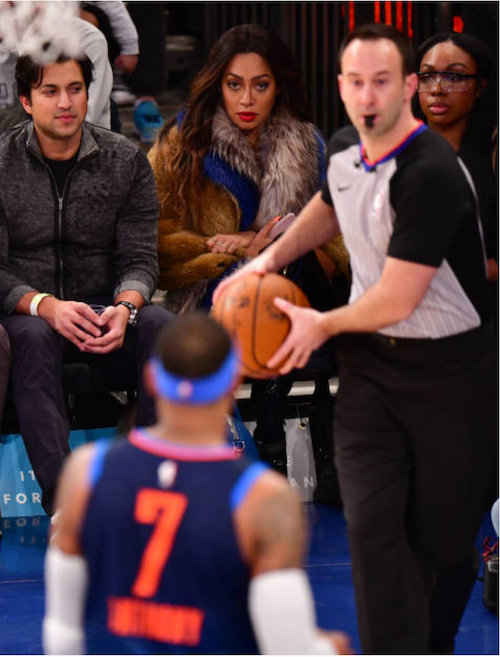 Then you remember all the bullshit he put you through: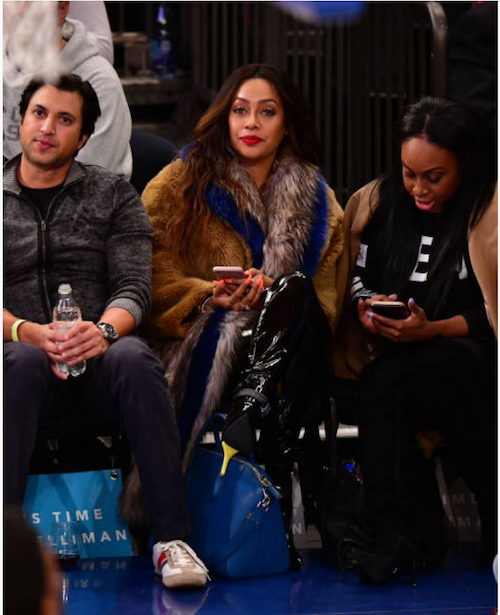 Not saying this is what she was thinking, but we've been there.
Hot.
Check out Melo's warm welcome below:
Photos: Getty/Splash