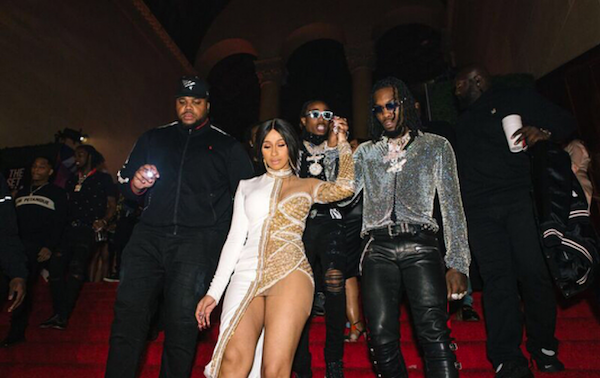 The birthday gifts these two are exchanging in their first year of being together...Sheesh! Cardi B. & Offset are well past homemade cards and chocolates. Get into the Migos' rappers extra boujee birthday gifts inside...
Cardi B. celebrated her fiance Offset's 26th birthday last night in downtown L.A.  She didn't just make sure he had a celeb-friend studded party at The MacArthur, but she brought him outside to see his new gift from her.
Just months after he copped her an 8-carat half-million-dollar engagement ring in October, Cardi's returning the favor.  She bought him a whole red & white Rolls Royce Wraith.  Cardi said on video that since he copped her that diamond, she might as well cop that Rolls.
Chick didn't stop there.  According to TMZ, she also copped him a fancy new Wraith watch.  The twosome haven't confirmed that part yet, and Rolls Royce hasn't had a watch situation in years, but Offset IS rocking two blinged out watches in the videos.He  posted videos saying Quavo bought him at least one of them:
Check out the more below from the Set Gala, aka Offset's b-day bash.  By the way, Ashanti, the rest of the Migos, Teyana Taylor and more were all there too.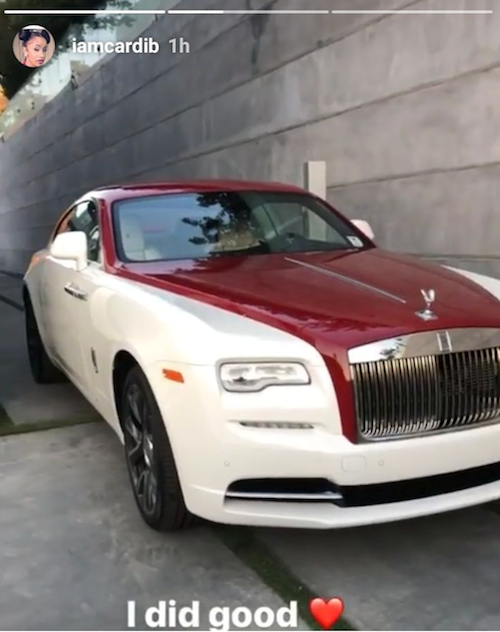 Photos/Videos: Instagram/@jv.sls