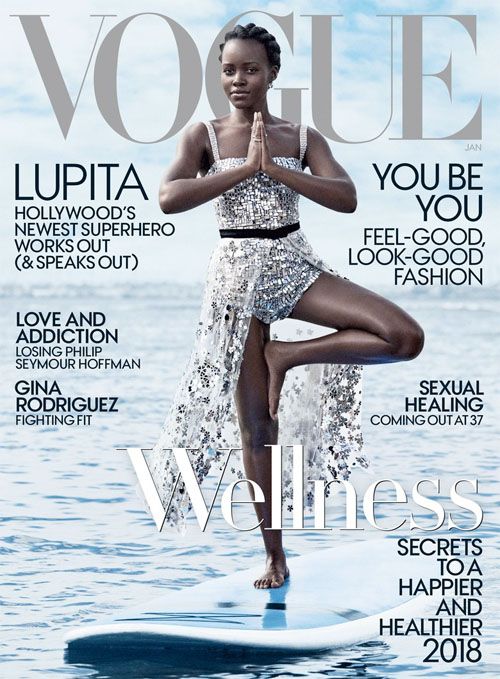 Another year, another VOGUE cover. Peep Lupita Nyong'o flexing her yoga kills, plus find out what she said about her new pole dancing hobby and her love life inside…
Our fave Lupita Nyong'o is super busy these days. She's currently on the promo trail for Star Wars: The Last Jedi and will soon be promoting Black Panther. In between, she's filming Americanah and a comedy/horror film called Little Monsters.
While she has a lot going on, she was able to squeeze in time for a photoshoot and interview for VOGUE magazine's January 2018. When VOGUE calls, you answer. And that she did in such a flawless way. Yoga pose? Check! Yoga pose on a paddleboard effortlessly? Double check!
For the cover story, the Kenyan beauty revealed she has picked up a new hobby. And it's likely something you'd never guess the Yale School of Drama alum would partake in. Pole dancing! She said a male friend talked her into going to a strip club, a fancy one in Midtown. After seeing the girls' acrobatics, she said she had to learn.
"It was incredible and sexy, and I thought, I need to learn how to do that," the 34-year-old told the magazine. And we're not even mad.
With learning all these new sexy dance moves, is she learning for a special man in her life? VOGUE asked and she answered.
"You can ask, but you definitely won't get an answer," she responds."There have been rumors and rumors and rumors about my love life. That's the one area that I really like to hold close to my heart."
Bloop!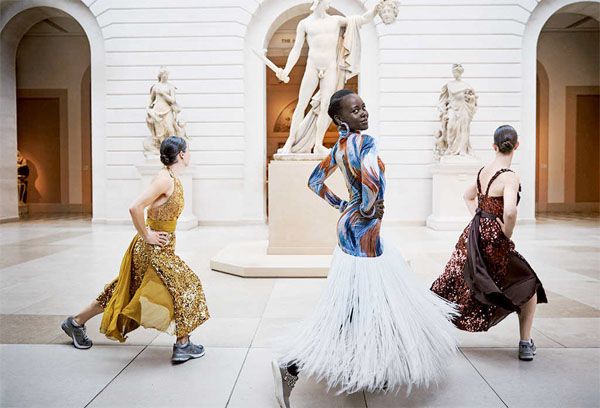 The Oscar winning actress also briefly touched on the sexual assault scandals that are plaguing the entertainment industry following her lengthy op-ed NY Times piece she wrote about how Harvey Weinstein made advances towards her.
"Now that we are speaking, let us never shut up about this kind of thing."
She's absolutely right. Now that these men are being exposed, women are feeling empowered to speak up about how they have been degraded as well. And this is the only way to combat the same thing happening to our daughters.
You can read her full interview here.
EXTRAS:
1.  Well damn.  In lieu of its annual pre-Golden Globes party, this year CAA is helping to establish a legal defense fund for sexual harassment cases.  The awards ceremony afterparty will still take place Sunday night.  STORY
Photos: Mikael Jansson via Vogue