The Stars Wars: The Last Jedi LA premiere went down over the weekend and our YBF faves took over the carpet. Peep flicks of Lupita Nyong'o, John Boyega (who almost didn't make it), Chadwick Boseman, Tessa Thompson and more inside...
Remember when Lupita Nyong'o twirled into the 2015 Cannes Film Festival in a green Gucci gown? And when she dazzled in an emerald strapless gown with a long flowing train from Christian Dior's Fall 2013 Couture collection at the 2014 BAFTA Awards?
Well, she's doing it again.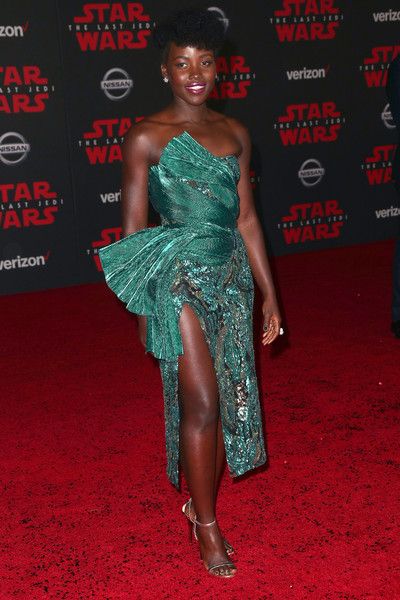 Before she wows us again on the big screen, the 34-year-old actress stunned on the red carpet in her IT color at the Stars Wars: The Last Jedi LA premiere held at The Shrine Auditorium over the weekend. And Lupita SHUT.IT.DOWN.
Per usual.
The Kenyan beauty, who plays Maz Kanata in the film, rocked this gorgeous dress from Halpern's Spring 2018 collection that served up some thigh action and some classy skin action. Her Jimmy Choo sandals and Tiffany & Co. jewels also added a bit of sparkle.
Check out the fun she had with her brother Peter on the carpet:
Cute.
THIS guy almost didn't make it...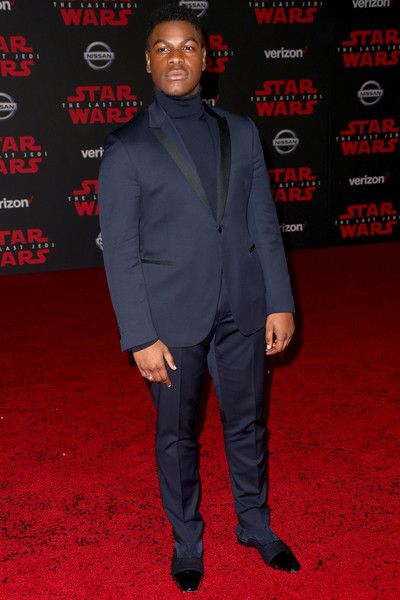 John Boyega made it by the skin of his teeth. The YBF actor, who stars in the film, was stuck in Atlanta due to the snowstorm. Thankfully, he made it, BUT he had to leave his luggage behind.
I made it ! Without luggage but wooooooooohoooo! As if weather can stop a Nigerian kmt

— John Boyega (@JohnBoyega) December 9, 2017
Ha!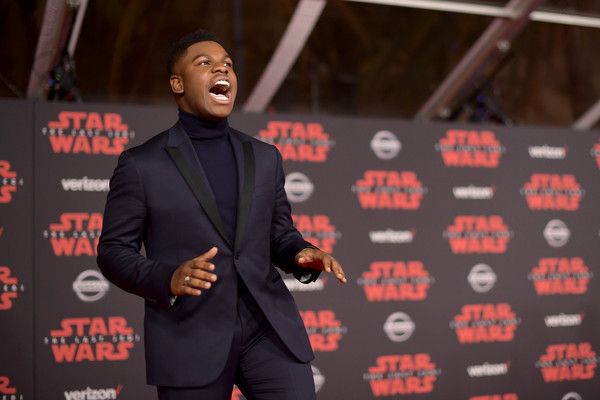 Someone worked a miracle for him. We're not sure where he got his suit from, but he cleaned up perfectly.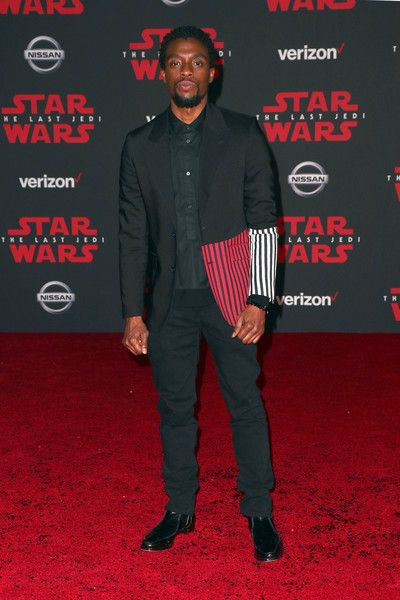 Hottie Chadwick Boseman, who's gearing up for the release of Black Panther, came out to show his support.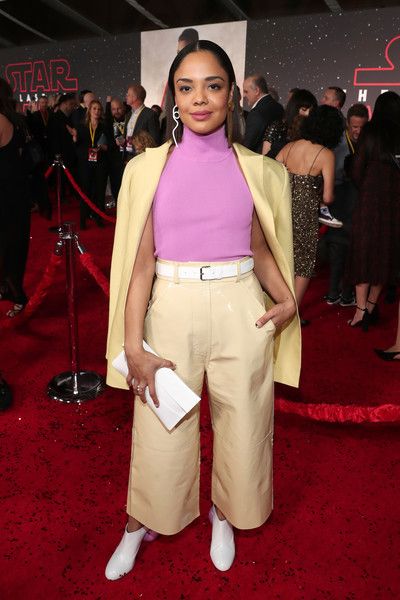 "Westworld" actress Tessa Thompson brought a little spring time fab on the carpet rocking a Solace London ensemble.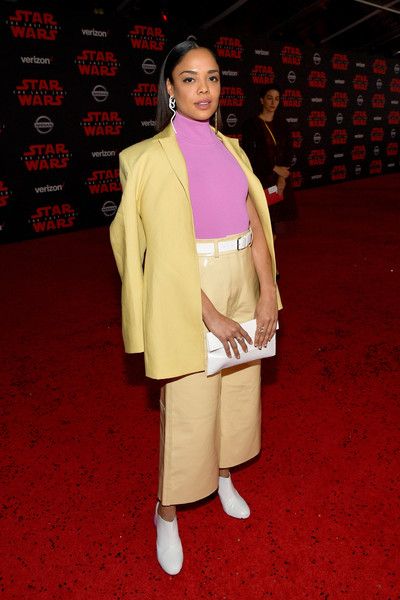 We feeling it?
Also on the carpet...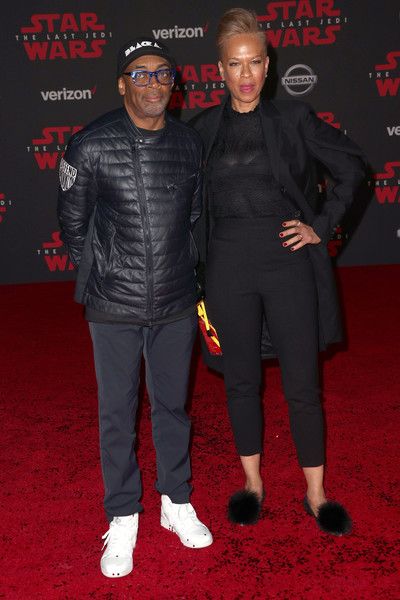 Filmmaker Spike Lee, his wife Tonya Lewis Lee, Halle x Chloe (in Louis Vuitton), A Wrinkle In Time starlet Storm Reid, and Donald Faison (who's starring in the "Star Wars: Detours" TV series) were also in attendance: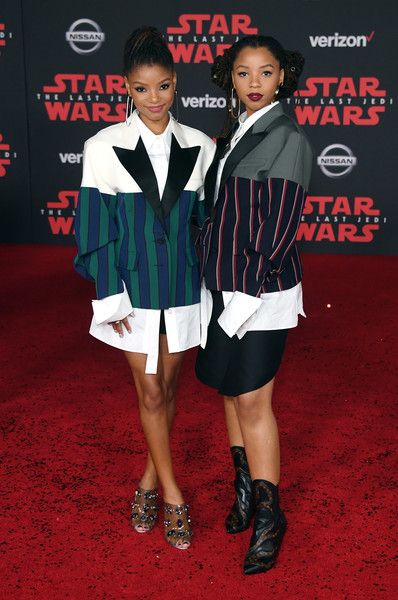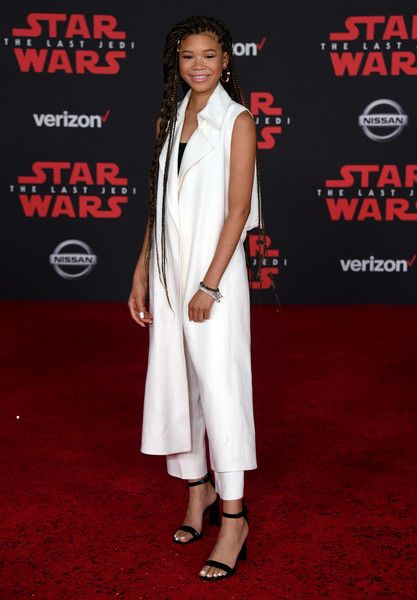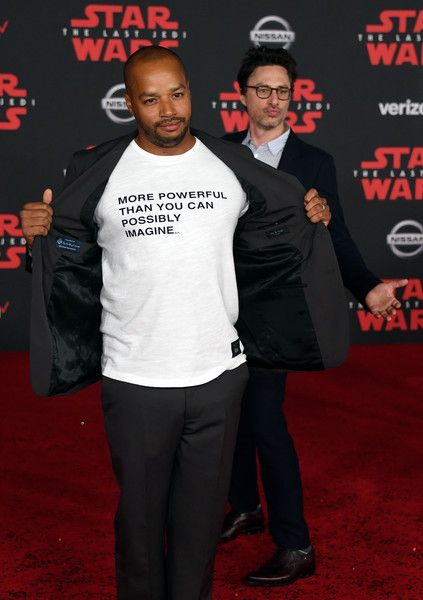 Inside...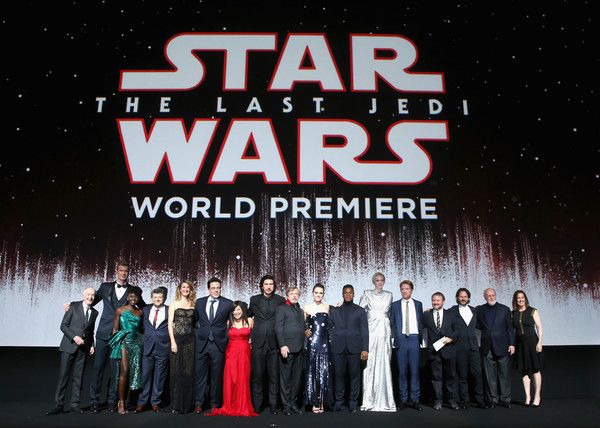 The cast collectively hit the stage after the viewing.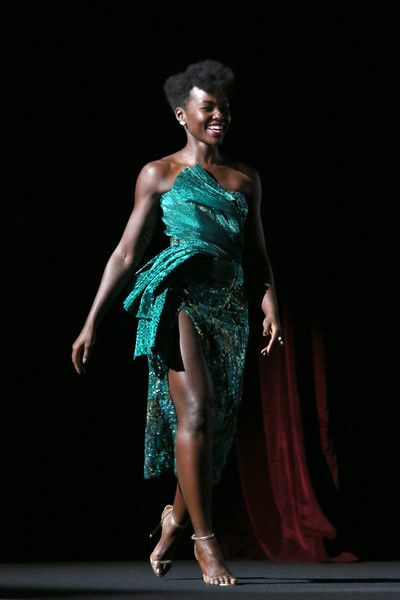 Chick snatched our edges for real.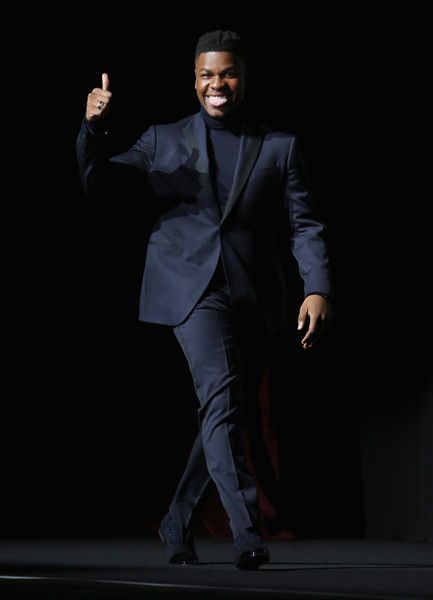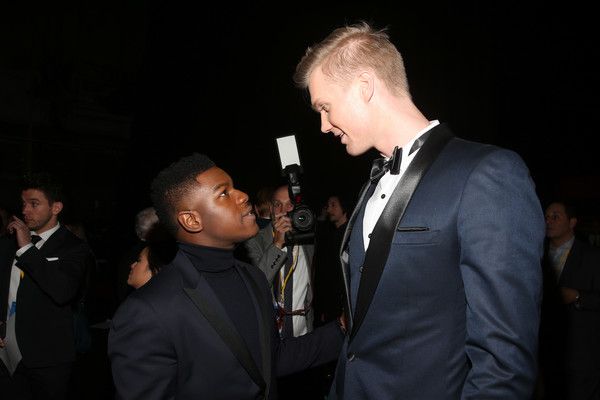 Fun times.
Stars Wars: The Last Jedi hits theaters this Friday (December 15th).
Photos: Getty