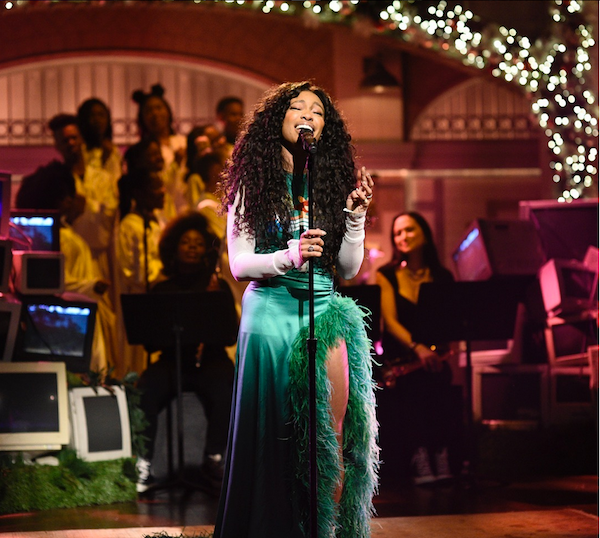 SZA is the ultimate weekend ting.  And she proved it this weekend while performing magical new arrangements for her songs "Love Galore" and "The Weekend," plus getting everybody in their feelings by using a gospel choir.  Ha!
We've got the performances, as well as Michael Che's "Gretchen" you GOTTA see, inside...
SZA pulled up on Studio 8H Saturday night to be the musical guest for the James Franco-hosted "SNL" episode. She killed it, as expected.  But the fact she had a whole choir to back her up during "The Weekend" rubbed some folks the wrong way.
We guess everybody ain't here for sidechick gospel.
Only @sza can take us to church with a side chick anthem. #SZAonSNL#sza

— there is no me (@hopeadrift) December 10, 2017
It was LIT over on our IG all weekend about this. Join the convo HERE.
Check out the gorgeous singer-songwriter killing it below:
And yeah, yeah, yeah. We've heard the "It's not a sing abut being a side chick" convoluted argument. But nah bruh. We have yet to comprehend a better understanding. Let it be what it's about and leave it alone so we can jam out in ignorant bliss.
The Grammy-nominated chick also unveiled an unreleased verse for "Love Galore":
Loves it.
In other SZA news, expect the video, directed by Solange Knowles, to drop any day now.
@SZA just confirmed that "The Weekend" Video is shot and is currently being edited and colored and that she feels like she and @solangeknowles are the same person. She says the video should drop any day now! #SZA#brooklynsteel@dailySZa@campSZA

— lee cherry. (@deemxreckless) December 11, 2017
Yassss!
Also on the episode, "Weekend Update" host Michael Che threw on his wiggery to become "a white woman named Gretchen" so he could get a taste of what life is really like being a liberal ass white woman in America.
It.Was.HILARIOUS.
More hot shots below: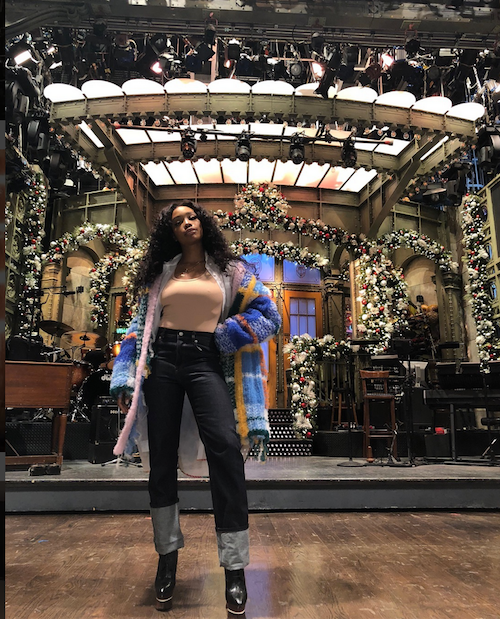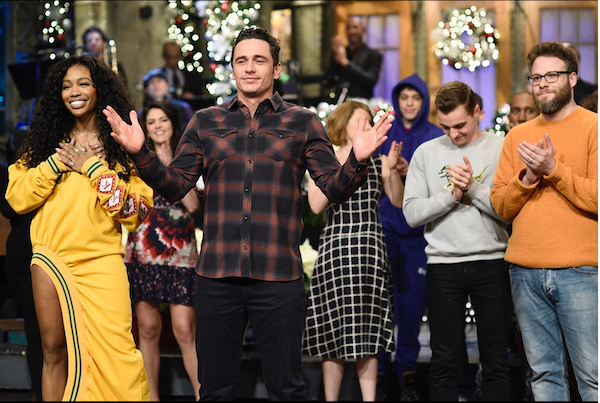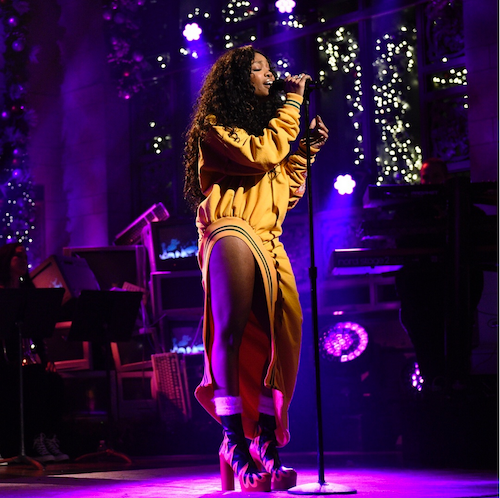 Photos: SNL's IG/SZA's IG