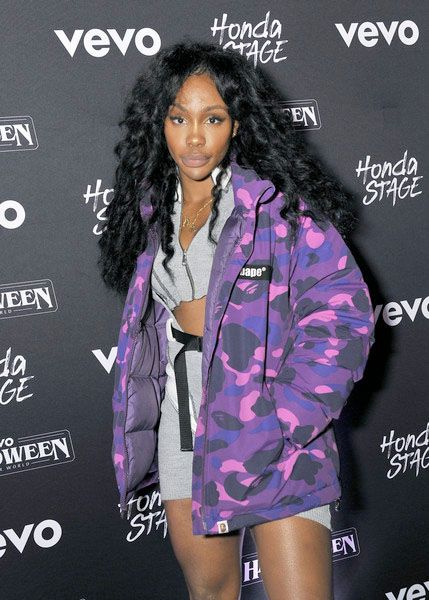 Good news in music! SZA just received another platinum plaque, Jaden Smith is about to release a new album, and Gucci Mane got a $10 million extension from Atlantic Records. Everything inside….
A little over a month after "Love Galore" went platinum, SZA just copped another platinum plaque. "The Weekend" earned the songtress her 2nd platinum track from her debut album, CTRL. In fact, she said "The Weekend" wasn't even an official single, yet, it did well on the charts.
What makes this accolade even sweeter is that she found out the news on her 27th birthday. Nice!
YO YALL TOOK A SONG THT WASNT A FUCKING SINGLE AND MADE IT PLATINUM!!!??AHH I LOVE U MORE THAN CHEESE!THANK U 4 THE BEST BDAY GIFT EVER https://t.co/9ruKzuu05c

— SZA (@sza) November 9, 2017
Congrats SZA and Happy Belated Birthday!
In other music news...
I Cordially Invite You To Visit SYRE Land Via My Instagram. 3 Years In The Making Thank You #LongLiveSYRE ||| pic.twitter.com/XAH43lQG25

— Jaden Smith (@officialjaden) October 24, 2017
Will and Jada Pinkett Smith's son Jaden Smith is gearing up to drop his debut album titled, SYRE: A Beautiful Confusion. His full name is Jaden Christopher Syre Smith, so its clear he drew inspiration for the title name from his own name.
Jaden has been teasing his fans about the release posting visuals on his social media accounts, dubbed "The SYRE Movie Trailer." It's reported he'll be dropping a visual album to accompany the tracks.
The new musical offering will be dropping November 17th if he doesn't decide to pull a fast one and drop it earlier. Ha! Take a peep at his Instagram page for all of the visual content here.
In other music news...
Thank You @AtlanticRecords for the 10 million dollar extension #ELGATOTheHumanGlacier
I appreciate It sincerely

— Gucci Mane (@gucci1017) November 8, 2017
Atlantic Records just blessed newlywed Gucci Mane with a $10 million extension. That independent talk he was doing back in September must have had Atlantic a little shook, so they coughed up that bread to make him stay.
When he was talking about going independent, he tweeted, "2018 I'm going 100 percent independent and dropping a mixtape every other day #MrDavisTheAlbum." Damn.
Gucci isn't showing any signs of slowing up with the music either. Following ths release of his Mr. Davis album, he announced the title of his 12th studio album, El Gato the Human Glacier, tweeting, "I'm naming my next album #El Gato the #HumanGlacier I wanna make 10 mo million for my honeymoon #1017 #MrDavisTheAlbum"
Burr!
Photos: Getty