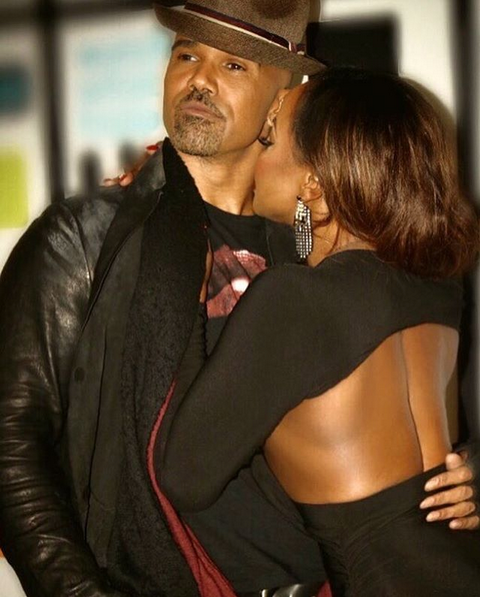 Phaedra Parks may be making a TV comeback after "Real Housewives of Atlanta" gave her the axe. As for her love life, she's NOT dating Shemar Moore. He said so. Get the deets, plus info on Lamar Odom possibly losing his book deal after collapsing in a club inside…
The "Real Housewives of Atlanta" may have given Phaedra Parks her pink slip, but she may be making a return to the silver screen soon.
According to RadarOnline, Phaedra pitched an idea to BRAVO years ago and now, they're mulling over the idea of giving her a reality show she came up with.
"She had an idea for an arbitration-based reality court show and pitched it to Bravo in 2013," a source told the site."They passed on after Apollo [Nida] was charged with fraud. Recently, she has been hoping to shop it to another network or distributor!"
Interesting. We wonder who will pick it up.
As you know, BRAVO snatched Phaedra's peach after she started the rumor that Kandi Burruss had plans to drug and rape co-star Porsha Williams.
As for Phaedra's love life...
The former reality star had everyone's tongues wagging when she posted up a picture of herself smooching on Shemar Moore's face along with a caption of her calling him "BAE" while promoting his "S.W.A.T." series.
She captioned, "The look on #bae face when you tel him tonight is your night @swatcbs  premieres on @cbstv & @globaltv @10/9c #1 #babygirl Tune in! Set your DVR!"
The picture she posted (above) was from their appearance on "Watch What Happens Live" back in December 2016. During the interview, the Shemar and Phaedra were closer than close and even kissed…on the lips…several times. It obvious Phaedra was seeking some type of attention because Shemar claims they are NOT dating. In fact, he hasn't talked to her since the "WWHL" appearance.
The soap opera actor confirmed his relationship status to on E! News' Daily Pop saying:
"This thing, it's crazy to me, I just woke up, like last week and everybody's like, 'Phaedra, Phaedra, Phaedra,'" he said. "And look, I met Phaedra doing a nighttime talk show with Andy Cohen and Andy Cohen does this thing late at night and he likes to get you to drink. And so you're loose and you have fun on his show."

"So I walked in and I saw Phaedra and I know who Phaedra- I've heard of Phaedra and she was looking like...and so she looked at me and I kinda had this sense of like, 'Oh, she thinks I'm the guy from The Young and the Restless' or 'She thinks I'm a certain Shemar.' And I said, 'Well, I'm gonna introduce you to a different kind of Shemar,'" he said. "So I just decided to have a good time and she was such a good sport and we played and we flirted and we got our little kissy face on. And then that went viral and that's the first and the last time that I've ever seen or met Phaedra."
Bloop! Another L for Phaedra.
In other news...
Things aren't looking good for Lamar Odom…once again.
After seemingly getting his life together following his near fatal incident at a brotheland a stint in rehab, Lamar Odom could be back to some of his old ways.
He was caught on camera collapsing inside Bootsy Bellows nightclub around 2AM on November 5th. It's reported he had been drinking. Peep the clip above.
Well, according to sources, this incident could cost him his tell-all book deal and a reality show he had in the works.
"He has been writing a tell-all book and had a reality TV show," a source told RadarOnline. "Now nobody wants to do a deal if they think you're a liability. If they think you're going to pass out or die."
Damn Lamar. The source didn't exactly confirm whether the book and reality show deals are officially done, but they're right. Whose going to work with him if he can't stay clean?
"Instead of working on something good, now he has more free time to f**k off," the source continued.
Prayers up for Lamar that he gets it together…STAT!
Photos: Phaedra's IG