LeBron James loves a DM, doesn't he? The NBA MVP allegedly hit up a red head Instagram model and offered to exchange lessons on a couple things.  And chick is posting the receipts.  Get it all inside...
Apparently, LeBron wants lessons on hunting.  At least that's the line the kingjames account used when he allegedly slid into IG model Heidi Hoback's account.  He would pick a chick with the Becky-est name ever.  Allegedly.
Heidi, who hunts and models and goes by Lilredheidihood (of course), posted his initial Instagram DM to her Snapchat last night: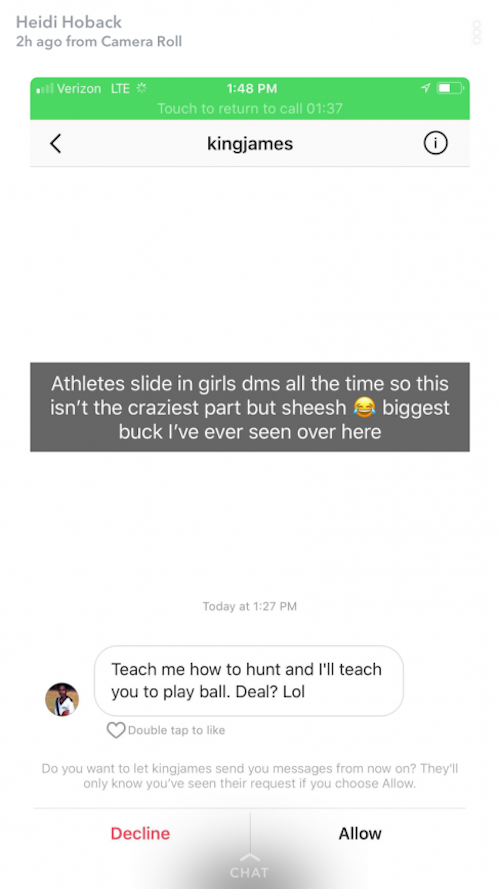 We're sure you would like to teach her a few things Bron.
The chick has a hundred thousand followers, so maybe she popped up in his explorer page and he just wanted to do some business, if that's his real account.  *shrugs*
When folks tried to clown her saying his avi doesn't look legit, she posted up more receipts (while blocking out what she said to him):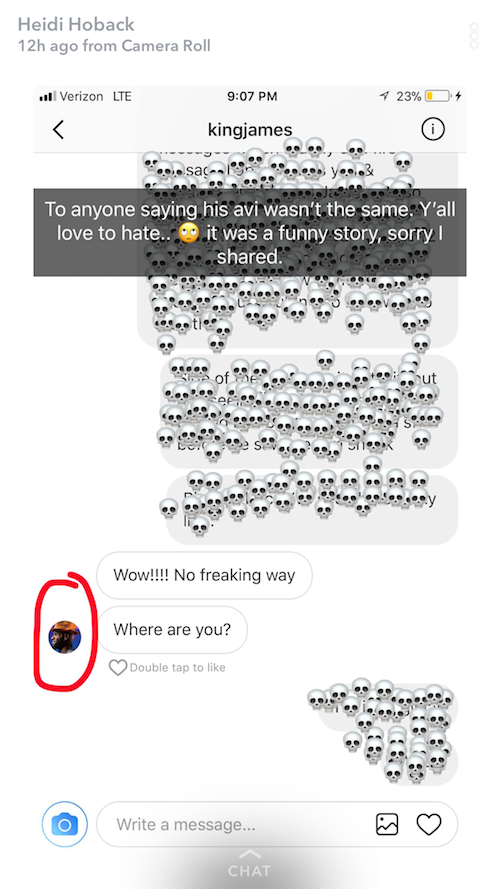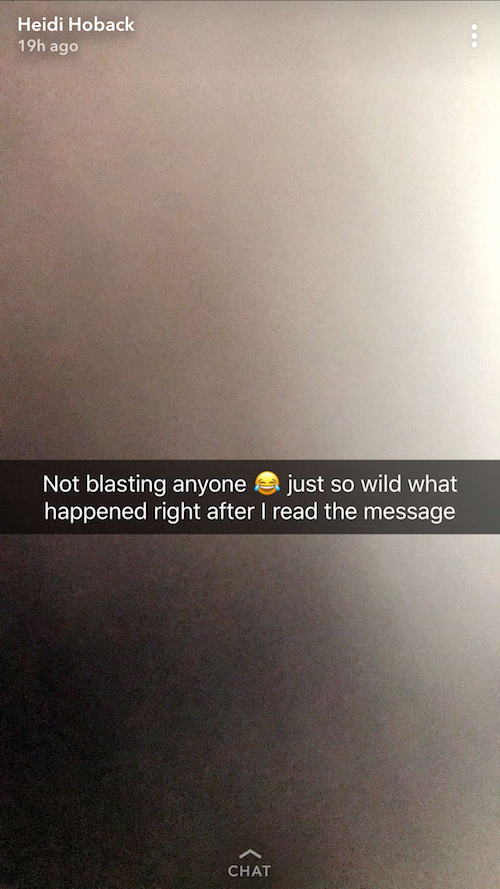 Mmhmm girl, sure you're not trying to blast him. 
She posted up a subtle clapback to the haters this afternoon:
As for what he found intriguing about this chick: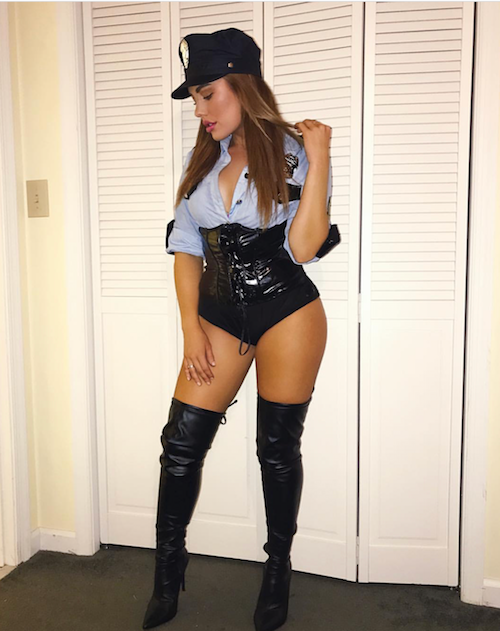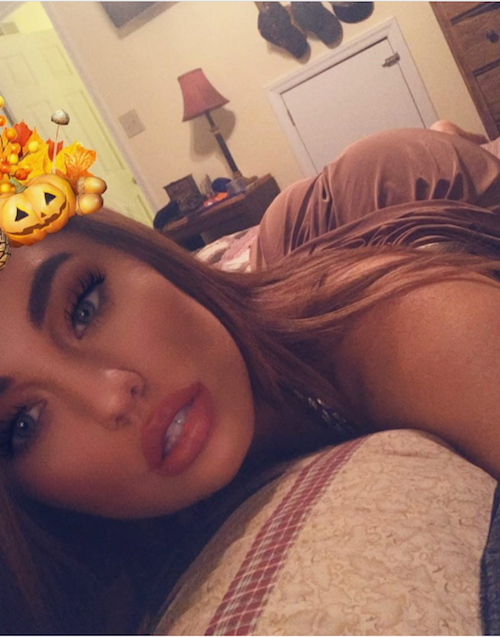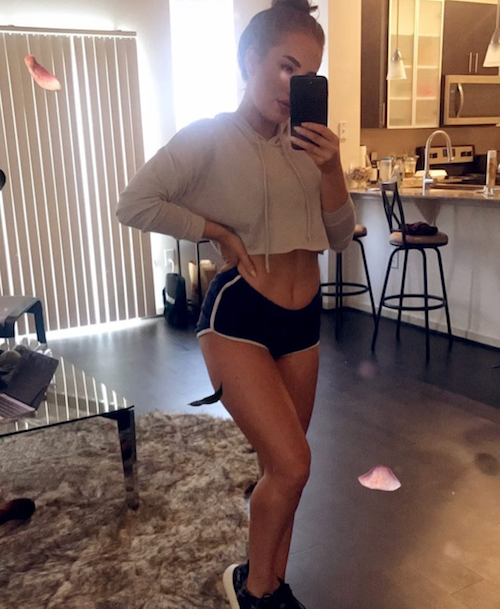 Well it doesn't take much these days.  Remember when another IG model accused LeBron of hitting up her DMs last year?
Hmph. 
Photos: Getty/Instagram