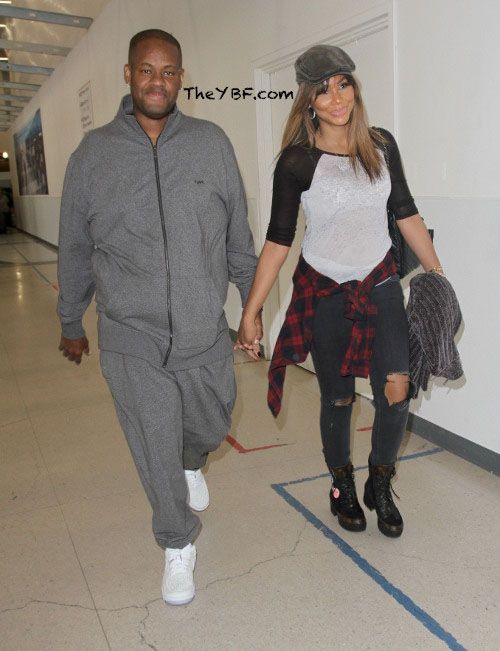 Mama Evelyn is fearful that her son-in-law Vince Herbert may hurt, or even kill, her daughter Tamar Braxton.  It's rumored Vince doesn't even want a divorce. Deets inside…
Leave it to mom to tell everybody how she feels! No sugar coating a damn thing.
As you know, Tamar Braxton filed for divorce from Vince Herbert just one month shy of their 9-year wedding anniversary. And now, Tamar's mother Evelyn Braxton is letting everyone know exactly how she feels about her estranged son-in-law.
Mama Evelyn fears for her daughter's life after she filed for divorce in L.A. County last week.
"I really don't have anything to say to Vince, only one thing: Keep your hands off my child! Stop before he hurts her or kills her. I love Vince, but I don't want him to kill my child."
Peep the clip below:
Sounds like Mama Evelyn knows A LOT more than we know. There have been previous incidents that were reported about Vince being physically abusive towards Tamar. And they both tried to sweep it under the rug.
While it seems the 40-year-old former co-host of "The Real" is done with the relationship since she's the one who went to the courthouse, Vince on the other hand wants to try and work it out.
Sources tell TMZ, the record executive is will to do any and everything to give their marriage another chance, including counseling to work out their marital issues "stemming from her firing from 'The Real'."
We here Vince is willing to do everything in his power to change her mind, including counseling to discussing their marriage and other issues stemming from her firing from "The Real." Folks in Vince's camp also claim he doesn't want to discuss custody arrangements for their 4-year-old son Logan Braxton Herbert because he feels like they'll be able to work it out.
Chile...
Photo: WENN