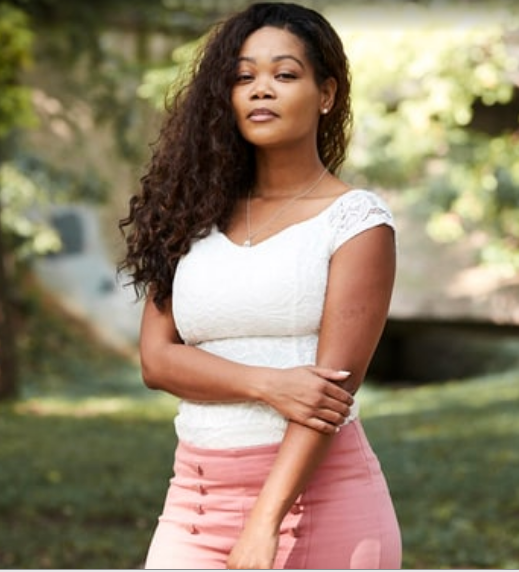 A former girlfriend of R. Kelly's has come forward and is detailing her relationship with the singer. She's singing the same tune as the rest of the women who were apart of his "harem." More inside…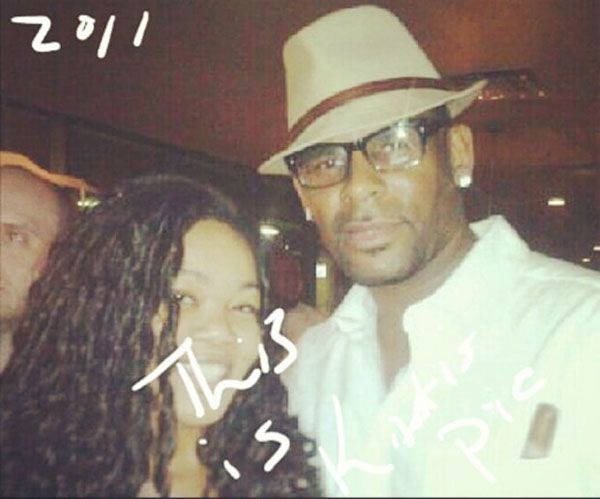 Same story, different girl.  Well, this time it's a fully grown woman who had a child previous to her meeting R. Kelly.
A woman who claims to have been in a relationship with R. Kelly is speaking out about their unconventional relationship. And, her account sounds a lot like the other women who have come forth to dish on what it was like to be a live-in girlfriend of the singing sensation.
Kitti Jones opens up to Rolling Stone in an extensive exposé about her two-year relationship with the Grammy Award winning singer. She recounts all of the alleged physical abuse, sexual coercion and emotional manipulation R. Kelly used to get her to do exactly what he wanted her to do.
Kitti left her job as an on-air DJ in Dallas to move in with Kelly in Chicago in November 2011. He told her he would double her pay is she moved in with him, so she did. In the beginning, she thought she was in a monogamous relationship with Kelly, but she soon learned that was not the case. She later found out she was living in a house with two of his other girlfriends.
She said he used starvation as a form of punishment and he would become abusive at times if she disobeyed him.
"If you disclose your relationship with him [to another woman] – how long you've known him or whatever – you can get beat," Jones claims. "He doesn't want in any way for one girl to feel more like, 'Oh, we're closer than you guys.' Even though we knew deep down we're all living there, we didn't address it."
Any man that came around (like Kelly's employees), she was forbidden to speak to them.
"You can't say no because you're going to get punished," she says. "You just become numb to what's happening. It's so traumatic the things that he makes you do to other people and to him."
She said he would make her have sex with his other girlfriends whenever he demanded.
"He told me, 'I raised her. I've trained this bitch. This is my pet,'" she explained. "He videotapes everything that he does, and sometimes he'll just make you watch what he's done to other girls or girls that he had be together," she added. "He would masturbate to that and then have you give him oral sex while he's watching what he did with somebody else on his iPad."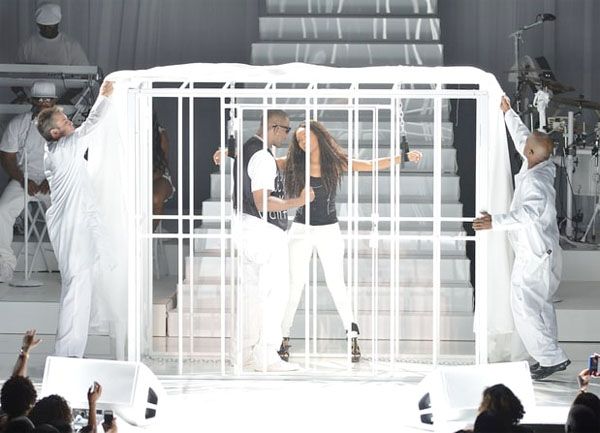 Kitti (above, acting in a skit during his 2012 "Single Ladies" tour) recounted one time when he urinated on one of the girls while they all were having sex:
In one particularly graphic example, Jones claims she witnessed Kelly urinating on two women while she and the women were in the middle of a sex act with the singer. "It was just a game for him," she says. "He just went back and forth [on them] when he was peeing and told [another girlfriend] to clean it up afterwards. That was the worst that I've ever seen."
There was another time she said he beat her after she saw the video at the heart of his child-pornography trial for the first time and she asked him about it.
"He said, 'Bitch, don't you ever fucking accuse me of something like that,'"Kitti said. "He never had spoken to me like that before."

"He just turned into a monster. I blamed myself 'cause I was like, 'Maybe I shouldn't've said anything.'" As they drove home, Jones says she repeatedly apologized while Kelly kicked her multiple times and delivered a series of open-handed slaps to her face. "I was putting my hand over my face and telling him I was sorry. He would start kicking me, telling me I was a stupid bitch [and] don't ever get in his business." The next day, Jones said, the couple went shopping and neither spoke about the incident.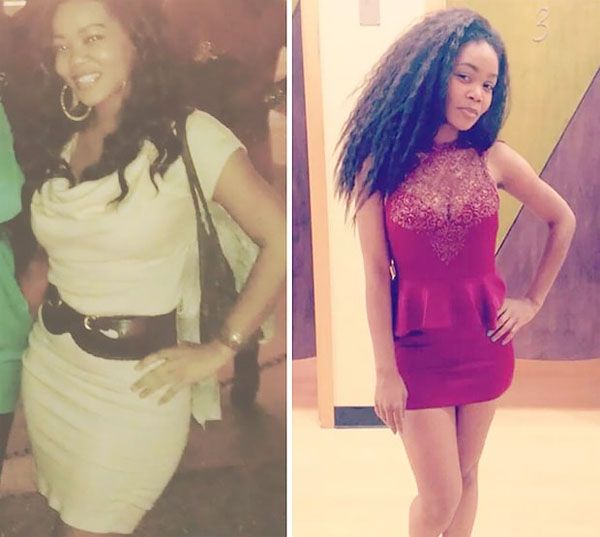 Finally, Kitti (pictured above in 2011 on the left and 2013 on the right) got fed up and decided she was going to leave in September 2013, telling Kelly that she wanted to visit Dallas to take her son shopping for school supplies.
"I was fed up with just everything," she said. "F*ck what people are gonna think. You need to take your ass home."

She left her possessions in Chicago, flew to Dallas with two suitcases and never returned. "She had to be careful as to what she was packing," Howard says. "Nothing that had heels or club clothing. She just had to have her sweats and T-shirts."
Damn.
Even still, Kelly is denying all allegations made towards him.
Rolling Stone reports:
When Rolling Stone provided to Kelly a detailed list of allegations Jones made against him, Kelly categorically denied them. "Mr. Kelly is aware of the repeated and now evolving claims of [Ms. Jones]," Kelly's representative wrote in a statement. "It is unfortunate that Ms. Jones, after public statements to the contrary, is now attempting to portray a relationship history with Mr. Kelly as anything other than consensual involvement between two adults. As stated previously, Mr. Kelly does not control the decision-making or force the actions of any other human being, including Ms. Jones, by her own admission. Any claim of wrongdoing of any kind or of mistreatment of any woman by him is false, ill-motived and defamatory."
You can read the full exposé here.
Does her story surprise you?
Photos: Kitti/Getty via Rolling Stone