Mary Mary's Tina Campbell has postponed her tour due to lack of "support" following her Trump backing. Meanwhile, Chrisette Michele is tapping back into her roots with a super black new single. More inside…
My, how the cookie crumbles.
Mary Mary's Tina Campbell has postponed her upcoming tour until next year. Why, you ask? Well, she claims it's due to lack of "support." As for why her ticket sales aren't up to par, we believe it MIGHT have something to do with her endorsing and voting for Sargeant Orange.
The Mary Mary singer took to her Instagram page to make the announcement writing, "We are grateful for those who were planning to attend but our overall ticket sales haven't shown that we have the support that we need to continue to tour at this time. We're convinced that that many more would love the opportunity to attend this praise filled, faith filled, entertaining, worship experience."
Check it:
Those"give Trump a chance" and "I voted for Trump because his religious beliefs align with mine" comments are hurting those pockets.
In music news...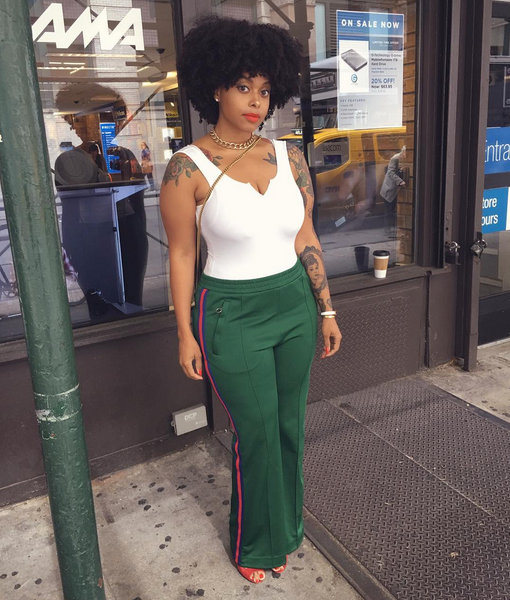 It seems Chrisette Michele is looking to redeem herself after performing for Trump's inauguration.
The curly, soulful songstress totally flips the script with her new track "Strong Black Woman," a song about empowering black women.
"It's an exciting and challenging time to be a creative," Chrisette told Billboard,"because it's important to not be afraid to talk about what's happening, to talk about being woke vs. being authentic. I just wanted to write a song in which I'm simply celebrating being strong at a time like this. The truth is that if we don't lift each other up, nobody else will."
To celebrate her new track, she posted up several Instagram tributes to strong, black women. Below are a few:
Take a listen to the track below:
Ok gurl, we see you.
Y'all forgive her?
Photos: Tina's IG/Chrisette's IG