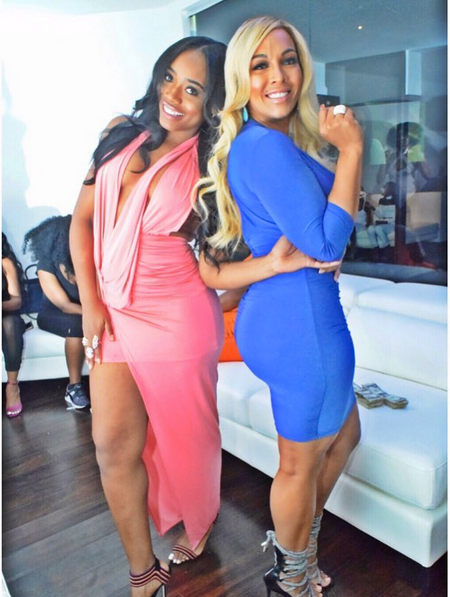 If you thought Yandy Smith and Kimbella were friends again, guess again. Despite them reuniting on "Love & Hip Hop," it appears these two are still at odds. Catch the shade, plus the Pussycat Dolls drama inside...
If you keep up with "love & Hip Hop," last we saw was Yandy Smith and Kimbella hashing out their differences and squashing their beef to revive their friendship. But maybe it was all for the cameras. At least, that's what Kimbella is saying.
Over the weekend, Yandy hopped on Instagram to wish her "bestie" a Happy Birthday. Problem is, Kimbella claims she only did it to make herself "look good." She went on to say a real friend would have called or even texted the message she wrote on IG. Apparently, Kimbella hasn't heard from Yandy, so the birthday tribute threw her off guard.
Check it: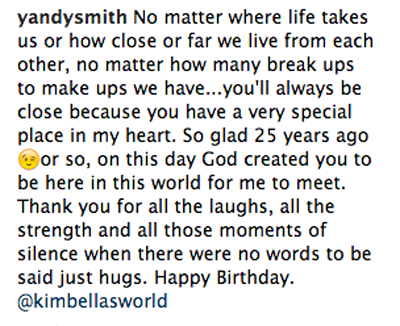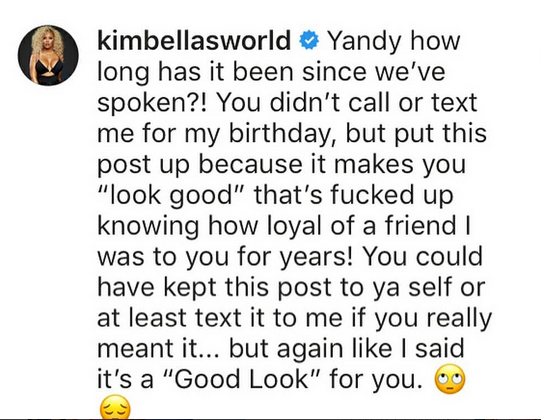 As expected, Yandy fans tried to come to her defense, but Kimbella was popping back:

Damn. Do you think Yandy was just doing something nice for a friend or is Kimbella overreacting? Or, was this all for the reality TV cameras?
In other news...
Former Pussycat Doll Kaya Jones opened up a can of courage serum and unleashed it on Twitter about how she and her band mates were allegedly involved in a prostitution ring.
In a series of tweets, Kaya talks about how she and the other members of the Pussycat Dolls were groomed to be a part of a prostitution ring. Kaya called out the "den mother" of the group, but she didn't name any names. One can only assume she's referring to Pussycat Doll founder Robin Antin.
Kaya also alleged one of the girls in Robin's G.R.L. girl group committed suicide. Fans alleged that she's referring to G.R.L. singer Simone Battle. She reportedly took her life in September 2014, although it has not been confirmed that Simone is whom Kaya is referring to.
Peep the tweets below (read from the bottom up):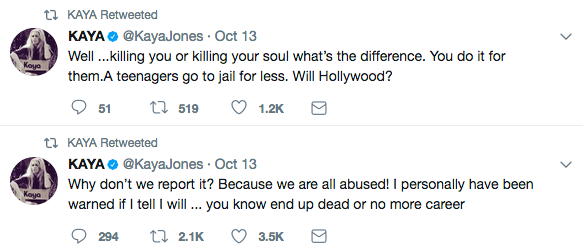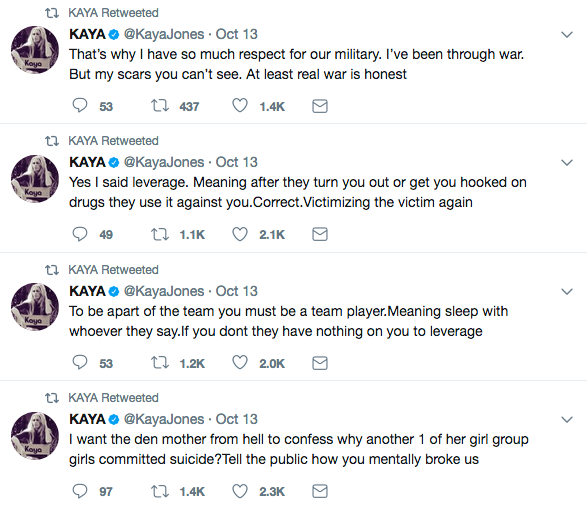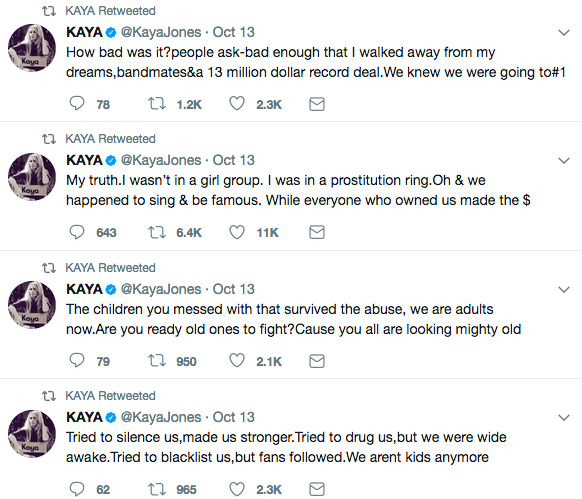 Pussycat Dolls founder Robin Antin has responded to Kaya's accusations, calling them "disgusting" and that she's "clearly looking for her 15 minutes of fame."
The 56-year-old choreographer told The Blast she was shocked that Kaya made these accusations and then went on to reveal that Kaya wasn't even a part of the actual group. Robin spilled the tea and said Kaya only auditioned for the group over the years, but ended up being fazed out and never became a permanent fixture. Bloop!
It's alleged the Pussycat Dolls are drafting up a legal letter and may pursue legal action.
Sheesh!
Photo: Yandy's IG/Getty