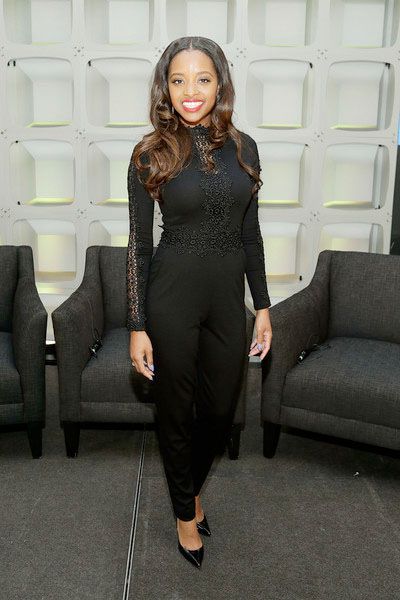 Women's activist Tamika Mallory and rapper Mysonne was thrown off American Airlines after dispute over her seat. Get the details, plus get the latest on Colin Kaepernick's war with the NFL inside…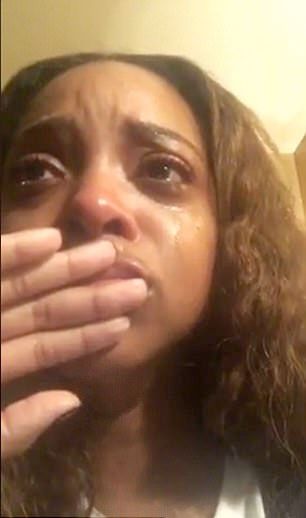 Women's March co-founder Tamika Mallory claims she was kicked off an American Airlines flight on Sunday after a discrepancy with her seating arrangement.
The American Airlines platinum member got into a verbal altercation with the gate agent about her seat being changed. When she arrived, she used an airport kiosk to change her middle seat to an aisle seat. Once she made her way to the gate, she was issued a new ticket where she was placed back into a middle seat.
Tamika hopped on social media to share the details of the incident in a Facebook Live video, where she said the airline employee got really "nasty" and "disrespectful" after she asked why her seat was changed.
During the exchange, she said the pilot pulled her to the side and told her she was acting disrespectfully. She eventually got on the plane, got settled into her seat when she was called to the front and was kicked off the flight.
Tamika said she was racially profiled and that the pilot used "white aggression" towards her.
"It definitely was white male aggression. I was singled out, I was disrespected, and he was trying to intimidate me. I was discriminated against," Tamika told the NY Daily News.
I was just removed from an .@americanairlines flight because of white make aggression. I will fight this until I die!

— Tamika D. Mallory (@TamikaDMallory) October 15, 2017
She said the pilot had her and rapper Mysonne removed and he never explained why he decided to have her kicked off the flight.
The site reports:
When she got there, she said the pilot pointed at her and said, "Her, off."

"I began to express my outrage," Mallory said."Then I asked why I was being removed. I asked why was this happening to me. I told him I felt completely disrespected. I began to weep."

No one offered an explanation, but the cops soon arrived and Mallory left the plane. A person she was traveling with, who had remained in his seat until she was summoned to the front of the plane, was also removed.
Doesn't matter how much we do and how hard we fight, white men are allowed to treat black women like shit .@AmericanAir

— Tamika D. Mallory (@TamikaDMallory) October 15, 2017
& other ppl stand by and watch it happen because it doesn't affect them. If I have to fight alone, .@AmericanAir will NEVER GET AWAY W/ THIS

— Tamika D. Mallory (@TamikaDMallory) October 15, 2017
The @AmericanAir pilot, before kicking me off the plane, asked me "are you gonna behave?" As if I'm not a grown woman worthy of respect...

— Tamika D. Mallory (@TamikaDMallory) October 15, 2017
Rapper Mysonne, who delivered a fire freestyle for the BET Hip Hop Award cypher, was with Tamika when this all went down. He spent 7-years in jail on robbery charge, but has completely turned his life around for the better. Based on his caption, it seems he kept his cool as to not get into anymore trouble.
Tamika was leaving Miami after attending the Revolt Music Conference. She was heading to Rev. Al Sharpton's daughter's wedding in NYC. Needless to say, she missed it even after being placed on a later flight.
Hear what she said went down below:
American Airlines issued a statement that reads:
"Our team does not tolerate discrimination of any kind," American Airlines spokesman Joshua Freed said. "We take these allegations seriously, and we are in the process of reaching out to our colleagues in Miami, as well as Ms. Mallory, to obtain additional information on what transpired during the boarding process."
Blah, blah blah...
This is not the first time ppl I know and love have been treated this way by .@AmericanAir. And by today, they have learned NOTHING!

— Tamika D. Mallory (@TamikaDMallory) October 15, 2017
Only reason this pilot got involved was to assert his white male power over who he thought was just some uppity black girl. That's it.

— Tamika D. Mallory (@TamikaDMallory) October 15, 2017
.@AmericanAir this is unacceptable. I know @TamikaDMallory didn't deserve this. And 1 yr after @RevBarberII was kicked off your flight.

— Cassady Fendlay (@CassadyF) October 16, 2017
So @AmericanAir kicked @TamikaDMallory off of a flight.

Didn't they disrespect @SymoneDSanders just a few months ago?

— Brittany Packnett (@MsPackyetti) October 16, 2017
Hmph.
In sports news....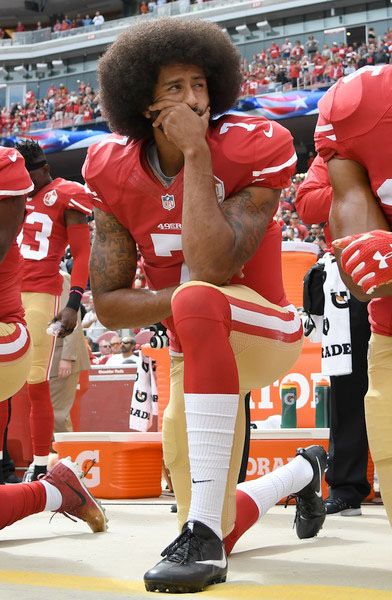 Colin Kaepernick, who still hasn't been picked up by an NFL team, is starting a war against the NFL. According to reports, the free agent, who launched the national anthem protest last season, just filed a grievance against the league under the latest collective bargaining agreement against NFL owners for collusion.
And he has decided to NOT go through the NFL Players Association and has hired high powered attorney Mark Geragos.
ESPN reports:
The filing, which demands an arbitration hearing on the matter, says the NFL and its owners "have colluded to deprive Mr. Kaepernick of employment rights in retaliation for Mr. Kaepernick's leadership and advocacy for equality and social justice and his bringing awareness to peculiar institutions still undermining racial equality in the United States."
Geragos & Geragos official statement on @Kaepernick7 who we are proud to represent pic.twitter.com/c0Jr1ugNV1

— Mark Geragos (@markgeragos) October 16, 2017
Mark Geragos wrote in a statement and sent it to the 32 owners and the NFLPA. It reads:
"If the NFL (as well as all professional sports teams) is to remain a meritocracy, then principled and peaceful protest -- which the owners themselves made great theater imitating weeks ago -- should not be punished and athletes should not be denied employment based on partisan political provocation by the Executive Branch of our government," Geragos said in a statement. "Such a precedent threatens all patriotic Americans and harkens back to our darkest days as a nation. Protecting all athletes from such collusive conduct is what compelled Mr. Kaepernick to file his grievance.
"Colin Kaepernick's goal has always been, and remains, to simply be treated fairly by the league he performed at the highest level for and to return to the football playing field," the statement continued.
While we applaud Colin's efforts as he continues to "fight the powers that be," this may be a hard case to win. It's reported he would have to prove that all 32 owners got together and conspired against him. Either way, we're glad he's continuing to take a stand against the racist league.
Photos: Getty/Screenshot