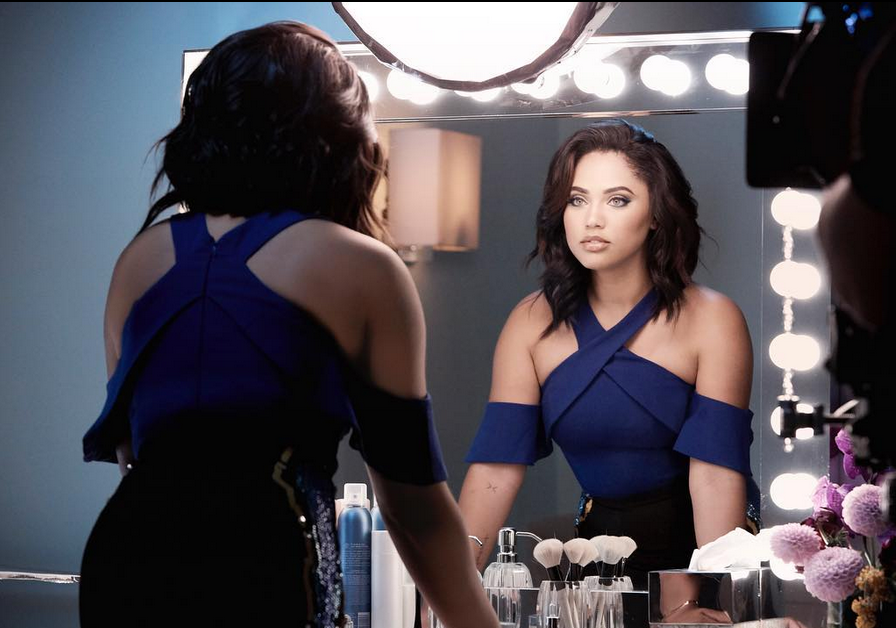 Ayesha Curry could teach a Master Class in how to be a millennial basketball wife. She's not letting haters keep her down.  Get into her latest money move inside....
Chick doesn't just chef it up in the kitchen with her own line of kitchen products and her own show on the Food Network, but she looks pretty af while doing so.  CoverGirl noticed, and now she's the newest face of the beauty brand.
Most WAGS slap their names on generic beauty products and then taut their new hair lines and beauty lines as new businesswomen.  And that's super cute. 
Ayesha Curry decided to do a different move, and she just became an actual CoverGirl.
She made the announcement with a sweet memory about running down the aisles with her own mom to pick out her first lipstick.  Now, she wants her daughters to have the same experience as her own collabo with the beauty brand will soon be in the aisles.
CoverGirl welcomed her and daughters Riley& Ryan to the family as well:
Ayesha joins Issa Rae as one of the newest easy, breezy faces.
Ayesha's been spending the last few months on plenty of date nights and baecays with her NBA champ husband Steph Curry. Gotta get it in before the new season starts up.
Congrats Ayesha!