When YBF families unite for their annual vacay..... Flicks of Magic Johnson, Samuel L. Jackson and their squads taking over France & Italy inside…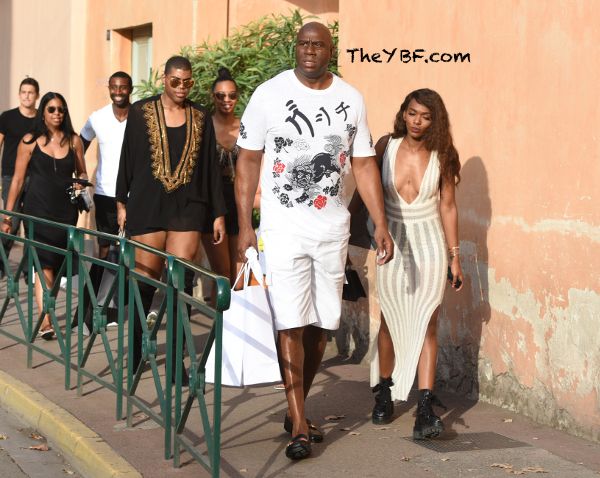 It's that time of year where Magic Johnson and Samuel L. Jackson head out for their fabulous vacay with their families.
The Johnsons and the Jacksons are luxuriating in Saint Tropez for this year's annual link up. And everyone is looking like a bag of money.
EJ and Elissa joined their Gucci-shoes wearing dad Magic and fab mom Cookie for some extra luxe quality time: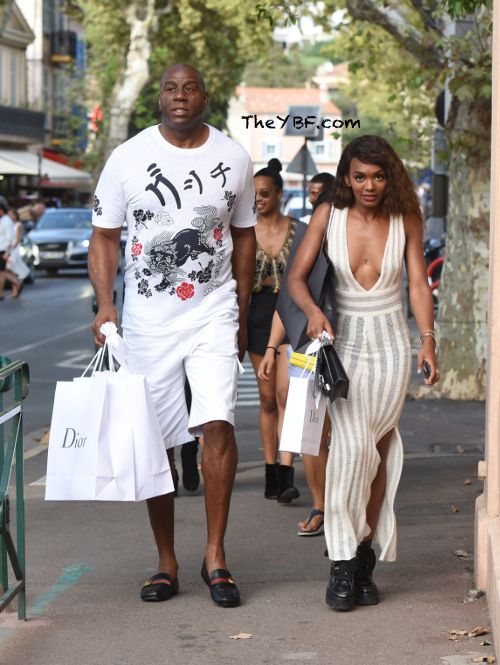 What's a vacay without picking up some new items at your fave luxury store?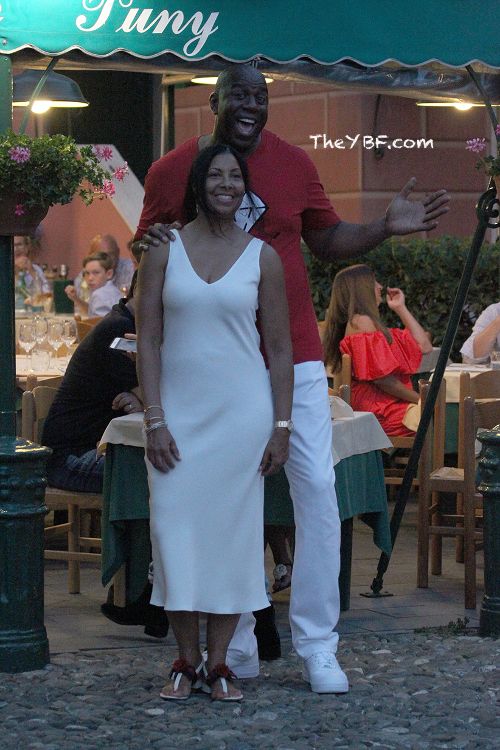 Yas, Cookie Johnson!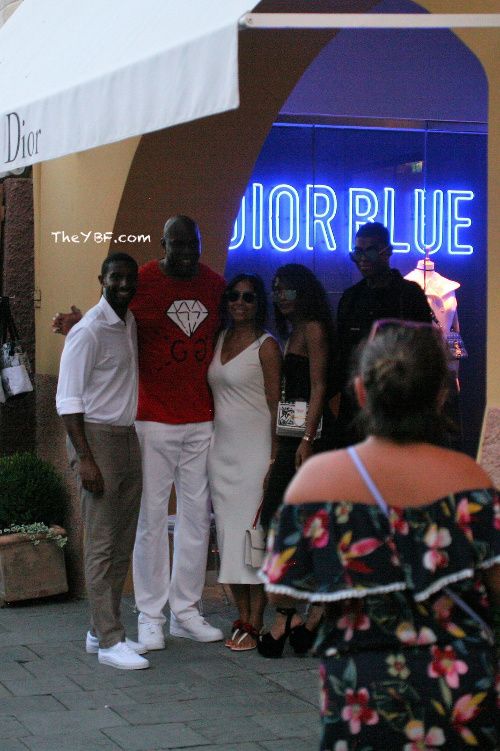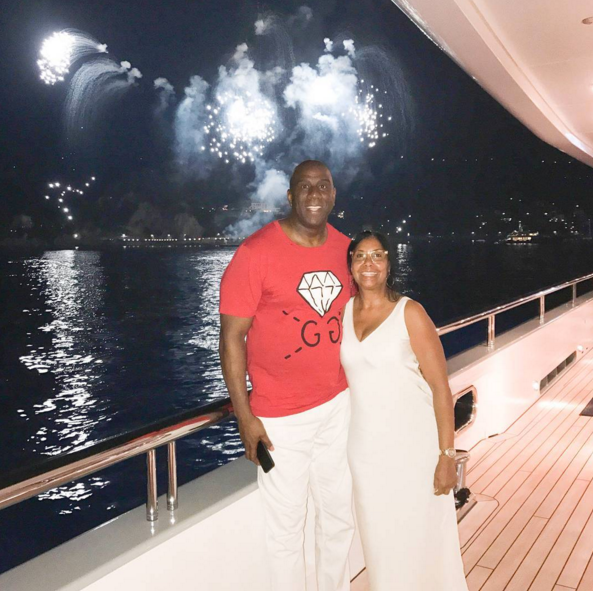 Per usual, the gang whipped out their massive yacht to watch fireworks over the ocean.
Plenty of laughs were had while dining on some delectable eats.
After munching on all that good food...
EJ Johnson had to put in some work on the treadmill. Gotta love it!
Photos: Instar/WENN/Cookie's IG