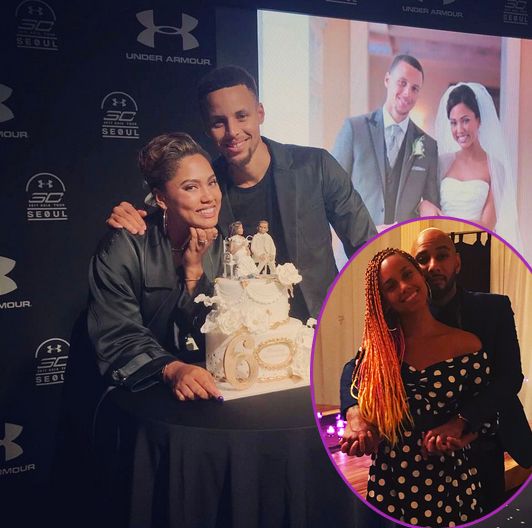 Anniversary love is in the air for the YBF couples! See how The Harrises, The Currys and The Deans are celebrating inside….
Tiny Harris may havefiled for divorce from her husband in December, but that isn't stopping her husband T.I. from celebrating their 7th wedding anniversary.
Over the last few years, Tip and Tiny have had several ups and downs in their rollercoaster relationship. But as of late, it seems the two could possibly be working on a reconciliation. Last month, they were allboo'd up in St. Lucia to celebrate Tiny's 42nd birthday.
Now, Tip is pouring his heart out on social media for their 7th anniversary.
Maybe their marriage isn't such a distraction afterall.
Think she'll take him back and call off the divorce?
Another YBF couple celebrating their 7th anniversary...
It's lucky #7 for Alicia Keys and Swizz Beatz (aka The Deans)!
The lovebirds spread their love for one another all over social media on their anniversary. Check it:
Last night, the Deans enjoyed an intimate dinner at The Forge restaurant in Miami Beach, which was all decked out for their 7th year celebration:
Meanwhile....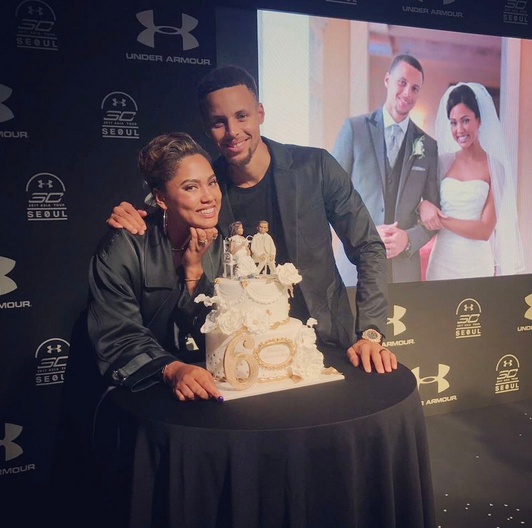 Steph and Ayesha Curry celebrated their 6th anniversary with a cute wedding cake. Ha! Ayesha posted up a sweet message to the love her life that has us all in our feelings:
Aww!
Congrats to the couples!
Photos: Alicia's IG/Ayesha's IG