Kevin Hart wants to keep his buddy Chris Paul in L.A. and he's willing to do anything to make it happen. Even pay his valet. Ha! More inside…
Kevin Hart wears many hats and stays on the move, but he always manages to find time for his family and friends.
The Jumanji 2 star took his pregnant wife Eniko Hart, who is about 25 weeks along, to dine on some Italian eats with his homie/NBA star Chris Paul at Madeo restaurant in L.A.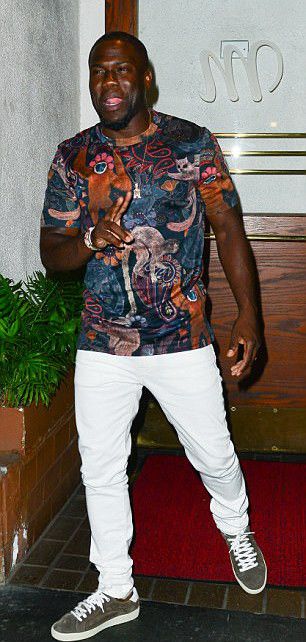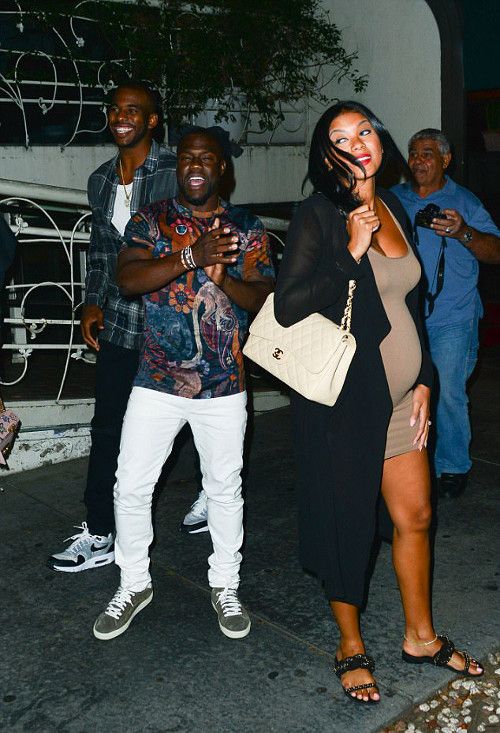 After dinner, the trio headed outside to pick up their vehicles from the valet when Kevin decided he would try to bribe Chris into staying in L.A. with the Clippers, even though Chris just signed a new contract with the Houston Rockets.
Hey, can't blame a guy for trying. Check it below: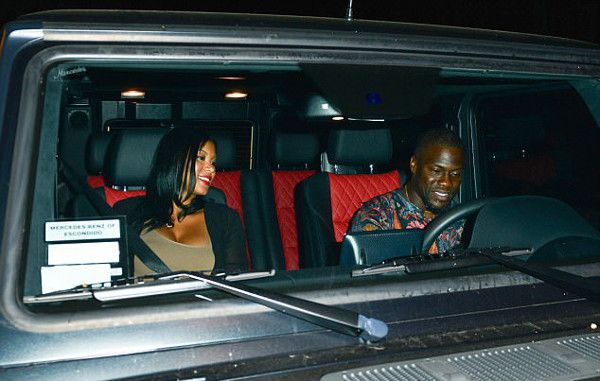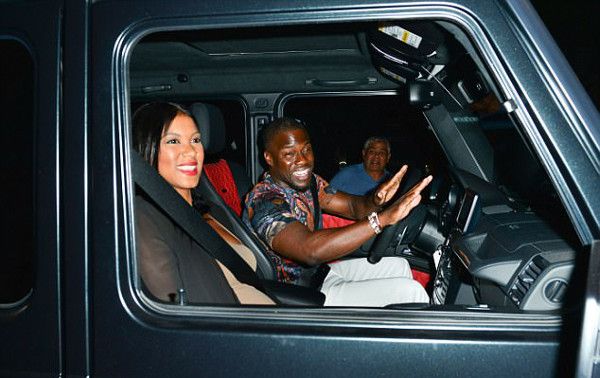 Fun times.
Expect to see Kevin and Dwayne "The Rock" Johnson bring the laughs in the upcoming Jumani: Welcome to the Jungle flick when it hits theaters December 20th.  Until then, Kev has a million more projects in the works.
Photos: WENN