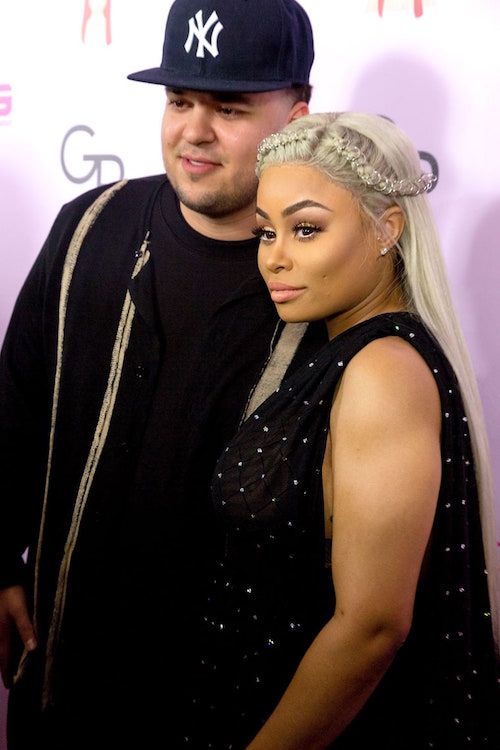 Rob Kadashian woke up extra early this morning to  go full on savage on his baby's mother and sometimes fiancé Blac Chyna.  He's pissed!  Naked pics, cheating sex tapes, post-baby body surgery receipts and more inside....
The level of Instagram savagery and revenge porn Rob Kardashian just unleashed on Blac Chyna just reached epic levels.  And he's still posting as we type.
If you thought that pre-Christmas social media showdown between Rob & Chyna was horrific, wait till you see this ish.
Rob went on a posting spree full of receipts to get revenge on Chyna for allegedly cheating on him.  Again. 
Those Father's Day Disney pis with their daughter Dream they snapped were all for show -- with hired paparazzi -- according to Rob.  Apparently they've been on the outs for a while, even though Rob says they wee still having sex.
Unfortunately, Chyna was still sexing many other men, this according to Rob.  And he claims she was doing so in their bed that he pays for, in the house he pays $16K/a month in rent.  He posted video of Chyna sexing another man, video he claims she sent him this week just to hurt him. 
He went on to say she sexed 8 men in less than 1 month, and now he wants to go get a full STD panel done on himself.
Out of those 8 men, at least 1 sent Rob text messages -- which Rob posted -- asking him for business advice and money.  One of the men allegedly even asked Rob if he was going to continue to pay for Chyna's lifestyle while he, the new guy, continues to smash.
Rob says he's been paying Chyna's rent, her MULTIPLE car notes for the Ferrari, Rolls Royce, and her mother's car.  He recently sent her $250K worth of jewelry when she promised to have sex with him again.
Rob leaked pics of Chyna's naked body this morning to show her latest boob and butt job that he says he paid over $100,000 for....AFTER she delivered baby Dream.  He says she's been lying to her followers about how she lost her post baby weight, and he wants everyone to know she actually had surgery.  He also wants everyone to know that he hates how her nipples look now, and that she got her injected butt size reduced.
That $100K price tag for body surgery sounds a bit....steep.  She's had plenty of surgery before the baby, so what possibly could have cost an additional $100K?  Hopefully he ran that quote past his sisters to see if it sounded right.
Get into all the foolery below, including pics, video and receipts of the men Chyna is allegedly smashing in Rob's bed.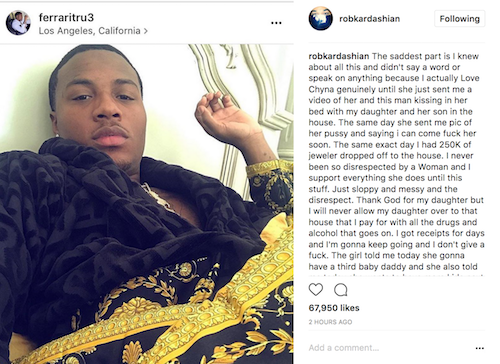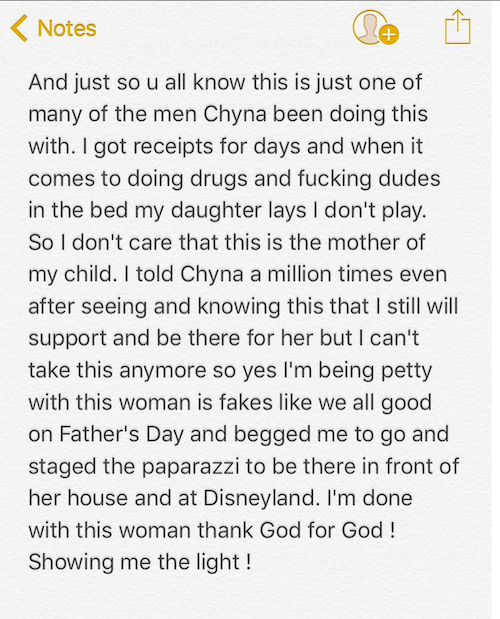 Here's the thing though, Rob Kardashian:  To claim you don't want your daughter raised by a lying, cheating, scamming woman like Chyna is the equivalent of plucking a stripper off the pole to make her your woman, then being upset two days later that other men have seen her body.  You knew what you were getting when you voluntarily procreated with and proposed to her.  Bashing her afterwards for being who she is makes no logical sense.
Are all these allegations possibly true?  Sure.  But none are surprising.  And something tells us you're no saint either, Rob.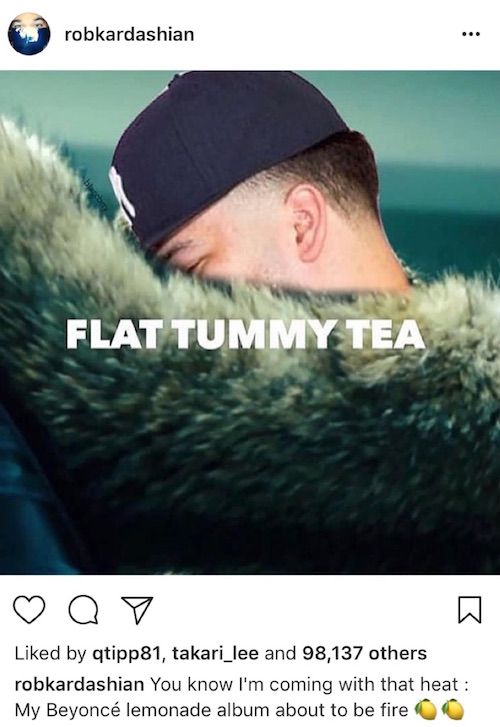 Petty Boots.
Photos: Getty/Instagram